STATS TO KNOW
9 billion tons of plastic have been produced since the 1950s —Science Advances
More than 480 billion plastic bottles were sold in 2016 across the world. By 2021, this is expected to increase to 583.3 billion.—The Guardian, Euromonitor
8 million tons of plastic enter the water from land each year. —National Geographic
By 2050, the ocean will contain more plastic by weight than fish. —Ellen MacArthur Foundation
50 billion plastic water bottles were used in 2015 in the U.S.*—New York Times – Euromonitor
*One person can displace 167 bottles a year.
"Being eco-friendly goes far beyond just turning off lights when you leave the room
… it is about changing the purpose of how you live."—Conserve Energy Future
…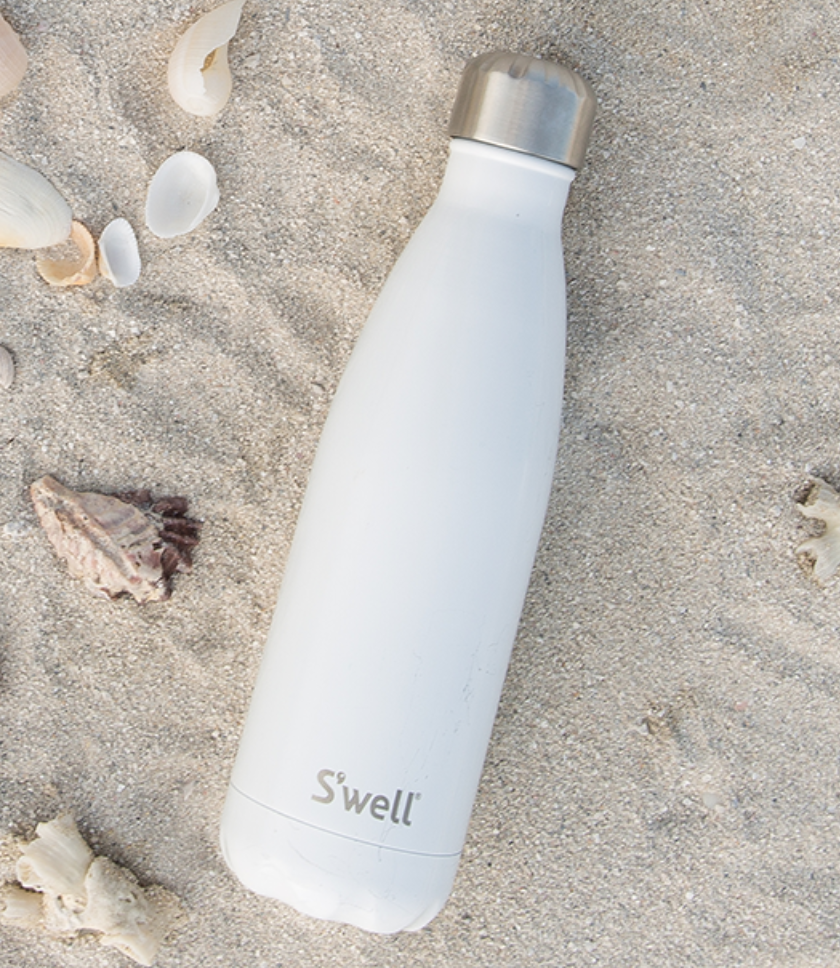 By Teresa Hartford
To live sustainably doesn't mean you have to deny yourself the pleasures that life offers. Significant change comes from small steps.
Start with eco-friendly, reusable water bottles. Here are five that made our subjective list based on seamless functionality, quality construction, environmental best practices, and offer a variety of sizes, styles and colors. They're not perfect—some manufacturers can do more than others—but perfection is not what we were shooting for.
This weekend, take one step. Say no to plastic for the good of the planet.
S'Well
#reducetheuse of single-use plastic bottles
The combination of style and functionality—made of non-leaching and non-toxic stainless steel—keep liquids cold for 24 hours and hot for 12 hours. S'well's multi-purpose insulated bottles were created by the fastest-growing, female-owned company in the United States. On top of creating BPA-free, non-toxic, and non-leeching bottles, S'Well has committed over a million dollars to clean water efforts since Boulder, CO native, Sarah Kauss, founded the company in 2015.
Sarah created the Million Bottle Project Corporate Challenge. She is asking businesses large and small to come together to rid the world of plastic bottles. Listen to Sarah's message here or click on the still shot below.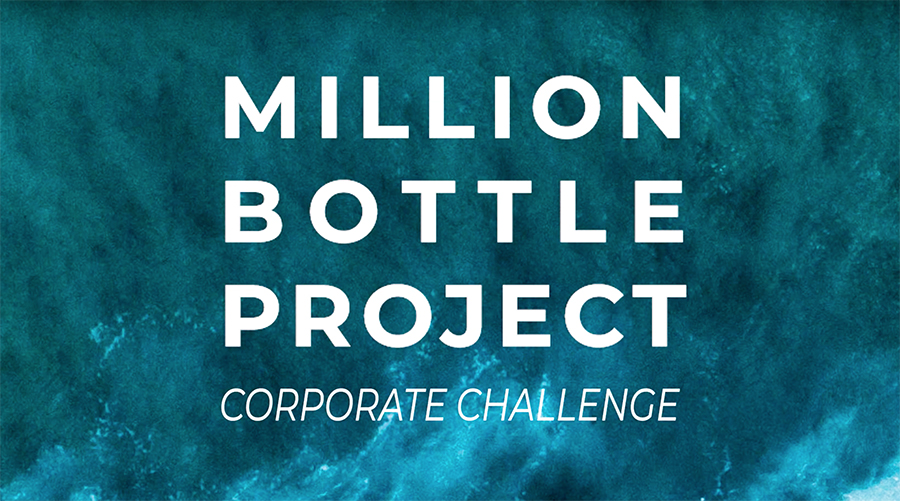 "Up your company's sustainability game and join forces with S'well to help rid the world of plastic bottles through our Million Bottle Project Corporate Challenge. One person can eliminate at least 167 single-use plastic bottles each year. This means a 1,000 (or 20,000!!) person team going green can help displace piles more. We've created special MBP packages and storytelling opportunities so that we can change habits and the world together!" —Sarah Kauss
Photos and video courtesy S'well
---
Kor One Water Bottle
good to the kor.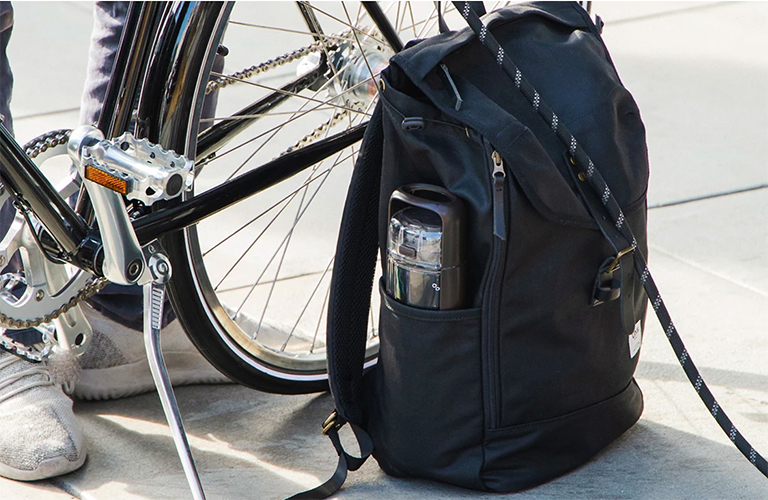 We're redesigning water by re-inventing the very way people carry and consume it. We can affect the biggest change by inspiring people to drink water from a reusable container and help mitigate the footprint of single-use bottles." —Eric Barnes, Founder, KOR.
The crystal-like vessel, shown above and in the lead image,  is BPA-Free has a cushioned base, hygienic spout, no-worry cap, and ergo-comfortable. Photos courtesy KOR
---
Bobble Bottle
reusable drinking solutions that you want to carry.


Bobble Founder and CEO, Richard Smiedt and his wife, Stephanie, were visiting Asia in 2008 for product development when they walked by an open field piled sky-high with plastic waste. They were compelled to do something and turned their attention to plastic water bottles.
"We believe in design with a purpose. Our first product, bobble, effectively pioneered a new category—personal, portable water filtration. Bobble is a reusable, filtered water bottle engineered to change people's drinking habits by slowing the mass consumption of single-serve water bottles." —Richard Smiedt
There are four Bobble bottle models to choose from. The most refreshing comes with an infusion filter where you can throw fruits + veggies into your water and "infuse" with nature's goodness. The brand's #endthetrend campaign is on a mission to stop people from buying single-use plastic water bottles. Photo courtesy Bobble Bottle
---
Lifefactory
for everyday life.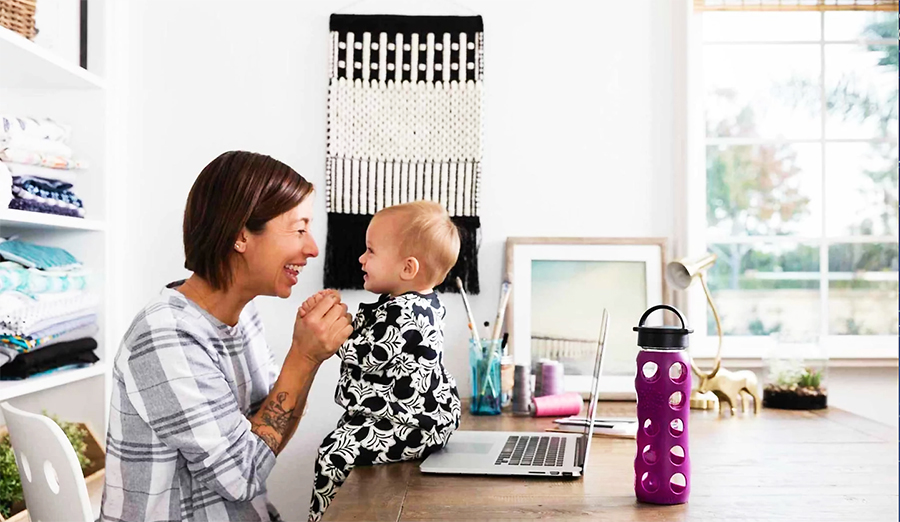 "Since our inception in 2007, it has been our mission to bring pure taste to the entire family, from the cradle to the table." —Jan-Patrick Schmitz, Chairman, Lifefactory 
Lifefactory creates reuseable, BPA-free, glass bottles—and baby bottles—that are fully recyclable. With a silicone sleeve wrapped around each bottle, Lifefactory ensures that your bottle, and your baby, will never slip out of your hands. Photo courtesy Lifefactory
---
Sigg
are Sigg bottles worth the extra money? absolutely.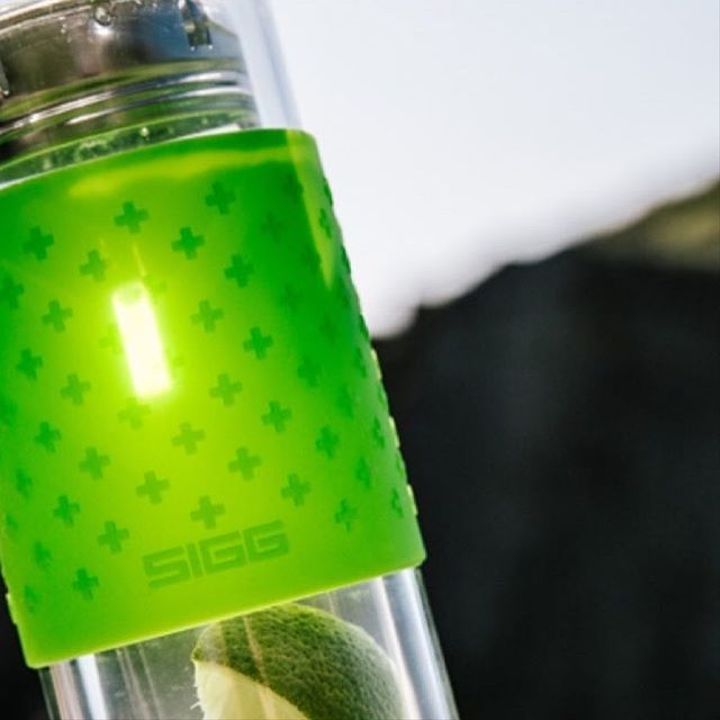 Sigg has been making reuseable bottles for over 100 years. The "Original Swiss Bottle" earned the highest recognition for design and manufacturing best practices when the company was honored and awarded a place in the Museum of Modern Art in 1993. Sigg bottles are not only environmentally friendly and functional but they have been continually produced in Frauenfeld, Switzerland since the company was founded. Photo courtesy Sigg