The Thirst For A New Brew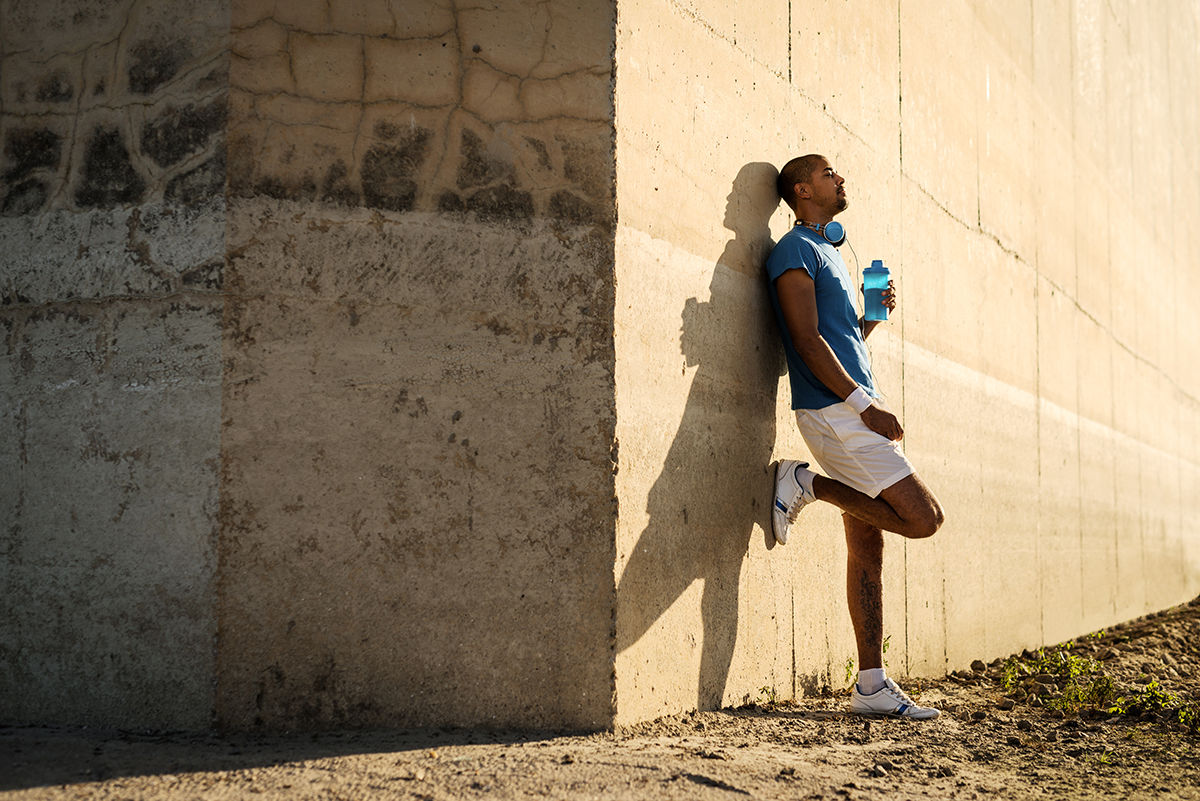 A timeline of the science behind sports hydration and what you'll be drinking next.
Water, sodium, sugar, potassium, phosphate and lemon juice.
As legend has it, those were the ingredients of what's widely seen as the birth of modern-day sports hydration — Gatorade. Scientists at the University of Florida College of Medicine developed it in a lab after the Gators' head football coach requested a drink to replace sweat, carbs and electrolytes. This was 1967 — the year Rolling Stone Magazine came to print and the first Super Bowl was played between the Packers and Chiefs.
Thirty-plus years later another hydration revolution is upon us, largely thanks to research developed by former triathlete turned Ph.D. exercise physiologist and expert sports nutritionist Stacy Sims.
For the past 25 years, Sims has been studying hydration — a topic that impacts overall health, injury prevention, disease, joint immobility, tissue function, nutrient absorption, muscular wellness and even cognitive function and mood.
King Carb
Sims' "a-ha" innovation moment came in the early 2000s as she raced in the pro-elite Ironman Kona event and had issues with her standard sports nutrition plan. She returned to old articles and research that existed before the category was founded. Her research broke new ground in the field of osmolality, and was the first overwhelming evidence that supported separating fuel from hydration in an overarching nutrition strategy.
"We're a carb-focused world," Sims said, "even when we look at our hydration." She continued, "Hydration is the basic idea of fluid absorption. When water goes into the blood, that's what we call your plasma volume. I found that a higher carb solution actually works as a dehydrator and pulls water out of the blood and into the intestines. This can put your intestines under a lot of stress, and these are already a sensitive body part."
Let's break it down:
• An 8-ounce serving of a standard sports hydration drink contains approximately 14 grams of carbs.
• According to Sims' research, a dangerous carb ratio is anything more than 4 grams per 100 milliliters in a sports drink.
• There are approximately 234.5 milliliters in 8 ounces. This puts many sports drinks in the "danger zone."
Kindred Hydrators
It's one thing to know the intricate science behind hydration physiology. It's another to bring that science to market in a digestible way.
Sims' husband shared a booth at the annual Interbike cycling trade show with Tim Moxey, the founder of hydration-nutrition brand Nuun. Following this chance meeting, Moxey came to base much of Nuun's hydration tab chemistry from Sims' Osmolality findings.
Nuun (pronounced "noon") stakes its claim on being the first company to separate electrolyte replacement and carbohydrate refueling. Although its competitors were making effervescent tablets at this time, these hydration products were a blend of electrolytes and carbs. This means if you were a competing athlete sweating before 2004, you were probably drinking a sugar-rich, carb-heavy beverage, which many have identified as a big no-no.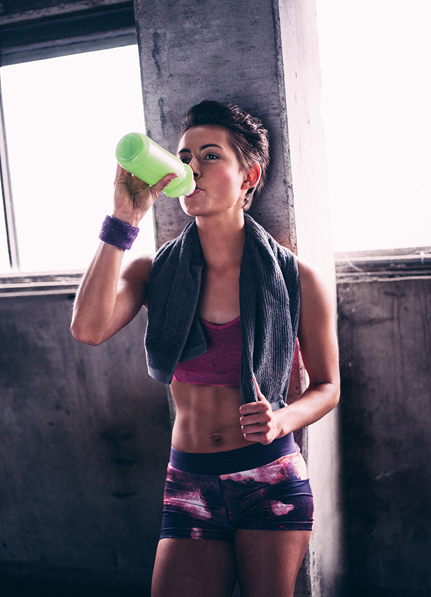 Nuun's self-dissolving, sugar-free electrolyte tab sparked a revolution in the sports drink space and over the last decade has become a leader in the Run Specialty channel within the Energy Drinks/Tablets/Powders category, according to SSI Data*.
Appoint A Granola Hippie
Innovation ain't quick, and quick innovation ain't true. It's been about a dozen years since sports hydration felt a seismic shift on the scale of Sims' Osmolality research. Now Sims and Nuun are working together to discover the next disruptive recipe.
In 2012, Nuun replaced its then CEO Mason Reay, formerly vice president of global consumer marketing for Dell, with a granola hippie. The resume of the new CEO, Kevin Rutherford, includes re-launching MGD Light beer as MGD 64 for Miller Brewing Company, growing the granola brand Bear Naked into a competing force at Kashi and putting the organic and green Mrs. Meyer's Clean Day brand on the map for The Caldrea Company.
Rutherford hit the ground running at Nuun, cleaning up its ingredient base and looking for faster, better ways to promote electrolyte absorption. "Not only endurance athletes but everyday athletes are pushing their bodies harder and for a longer period of time," he told SGB. "We want something better, even for Nuun."
Rutherford and Sims shared a panel at a running trade show and bonded over veganism and endurance hydration methods (Rutherford is also an Ironman triathlete). In September, they began a formal collaboration. Sims, now a senior research fellow at the University of Waikato, is developing active research in environmental (heat, altitude) considerations and sex differences in elite athletes and public health. She's been making frequent trips back to the Nuun lab, experimenting to find the right formulary with Nuun's Education and Innovations Leader and Chief Nutritionist Vishal Patel.
The new hydration formula and science backing won't be unveiled until April 2017, but officials say it will be a "holistic" one. Rutherford added, "From a company perspective, it's our responsibility to step up and figure out how to educate people about proper hydration."
Miscommunication Nation
Science has very much left the sports nutrition space after products "engineered in the lab" hit their peak with the Powerbars of the category in the late '90s and early 2000s. Since then, the tide has turned toward home-made, with consumers and brands looking for organic, green, natural ingredient messaging that indicates a product is healthy and "real."
"But don't discredit science," Rutherford said. "There's so much miscommunication out there, and the lack of true knowledge is a real challenge."
Countless studies have been conducted in sports hydration, debunking many of the mainstream products as unhealthy. A 2012 study by Dr. Alison Field (Harvard Medical School, Boston, MA) looked at about 11,000 teens that consumed sports drinks and found those who drank the beverages weighed more. Dr. Field concluded, "sports drinks are promoted by professional athletes as a healthy drink, but they don't really need to be used by kids."
That's just a small aspect of the evidence … if you need it. Look at the labels on sports drinks and you'll see that a majority has more sugar than a can of soda. The backlash from consumers has been significant enough that sports drink alternatives have grown into an industry all their own.
Alternative products, whether coconut water or kombucha, come with their own claims to health supremacy — no sugar, sweetened with Stevia, only the good fructose corn syrup, organic honey, agave, netame, neotame. Have we lost you yet?
Herein lies the new problem, according to Sims. Not only is the barrage of sports hydration products rife with misinformation, it's overwhelming us. "You can go online and find 1,000 different ways to hydrate," said Sims, "then go to the store and buy 100 different products."
In reality, you can make your own sports drink from readily available ingredients — sugar, salt, hot water, lemon and orange juice — and the whole-foods movement made it vogue to fuel up with real plants that offer substantial nutrients, but there's only so much that unprocessed ingredients can do.
In Sims' view, it's time to head back to the lab.
Ready The Beakers And Playbooks
What Sims has locked down from her research is that to correctly hydrate, water doesn't cut it. You need small amounts of sodium, potassium and glucose. At rest, you need sodium and potassium.
"Right now we're trying to find the taste," Sims said. "If it doesn't taste right, people won't want to drink it. We're that primal." Sims told us taste can be one of the most difficult aspects because it involves so many miniscule tweaks, which then play on the makeup of the overall formula. "Even the smallest differences can have significant effects on fluid absorption," Sims added.
Meanwhile, Rutherford is head-down on a launch plan. In creating a new formula, Sims and Nuun will also co-author a playbook of sorts, putting Ph.D. concepts into layman's terms so we can hydrate better. This educational piece may not end up being an actual book (it could be an app, in-store display or within the new product packaging). But we can report that there will be education paired with the release.
"We're getting asked by races to put our product on the course (marathons, triathlons, etc.), because we can communicate the science," Rutherford said. "And we're finding that even the elites are confused."
"Everyone is looking for the edge," he continued. "They say never alter your race strategy the day of, but athletes of all levels are asking before lining up at the start for a way to be better today." This tells us that no brand has nailed down the perfect sports hydration product just yet.
Athletes stay tuned.
---
*SSI Data, powered by SportsOneSource, collects and analyzes POS data from more than 15,000 retail doors across nine channels of distribution. To learn more, call 303.997.7302 or email Solutions @ SportsOneSource.com