Skidders, a footwear brand for babies, toddlers and kids, issued a recall of its Children's Shoes sold exclusively at Meijer grocery stores. According to the report on the U.S. Consumer Product Safety Commission's official website, the recall was caused by a laceration hazard.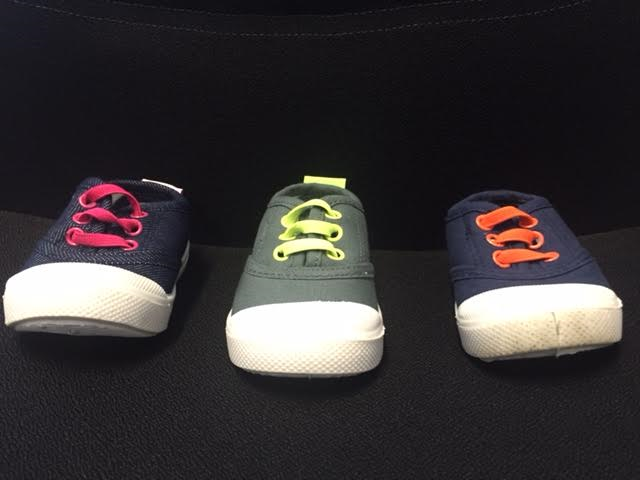 Manufactured in China, about 5,500 of the Skidders Footwear children's canvas tennis shoes sold in three sizes (12M, 18M and 24M) were recalled November 16 when the company received three reports of the rivets scratching the feet of the wearer.
The shoes have white rubber bottoms and come in three different colors — navy blue fabric with orange rivets and laces, gray fabric with green rivets and laces, and denim-colored fabric with pink rivets and laces.
The recalled suggests consumers immediately take the recalled shoes away from children and contact Skidders Footwear to receive a full refund. The Meijer stores included in the recall are located in Michigan, Indiana, Illinois, Ohio, Kentucky and Wisconsin, and stocked the shoes from August 2016 through October 2016 for about $10.
Photo courtesy Skidders