Competitors can craft their dream lines through video submissions.
Writer: Travis Poulin
A new form of ski competition is on the rise that allows competitors to compete remotely. The Peak 2 Park competition is a unique event that lets athletes compete from any location they please through online video submissions.
Peak 2 Park is a collaboration of The North Face and Mountain Sports International, a production company based in Salt Lake City, UT.
Sara Valerious, communications manager for Mountain Sports International, said the competition has taken off in the last two years and has seen a 40 percent growth since last year. Valerious credits the growth to expanded categories and the addition of snowboarding as an event.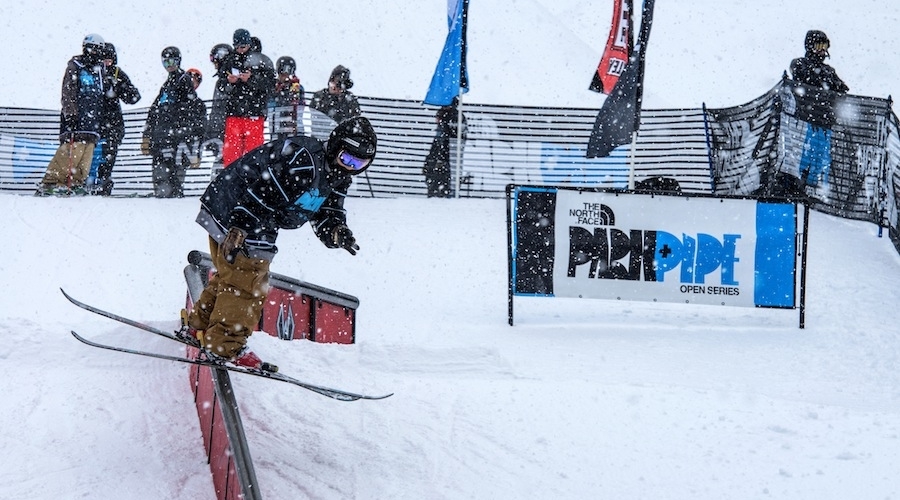 Peak 2 Park judging is similar to live ski competitions using professional judges. Skiers and snowboarders submit a series of videos of themselves in two different categories – all mountain or terrain park. The videos are posted online and are voted on by the public. After voting, the top videos from each category are passed on to a panel of judges to determine the winners. Like live competitions, judges decide ranking based on classic guidelines used in events such as the X Games and the International Freeskiers and Snowboarders Association (IFSA) competitions.
The all mountain category allows skiers and riders to submit footage in any terrain. Cliff drops and big mountain lines are incorporated into the videos, allowing competitors to get creative with their submissions. The terrain park category showcases big air, halfpipe and slopestyle videos in the classic form of terrain park style.
"This is one of the few competitions that brings together skiers and snowboarders of both genders through a unique opportunity," Valerious said. "The competition sees nationally ranked skiers and riders competing alongside people that have never competed, but are film-savvy."
For each division, there is a men's and women's category and also a junior category for age 15 and under. "Peak 2 Park brings athletes together from both genders and all ages," Valerious said. Everyone has an equal opportunity to submit their best videos without the risk of falling during a live competition. Athletes can try their best tricks over and over until they have crafted the best-looking video.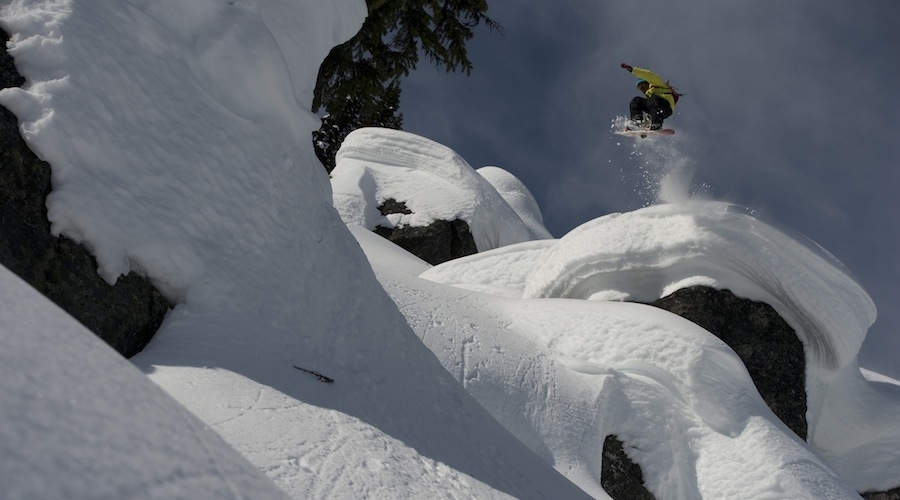 Over 16 countries are represented in the competition and athletes are allowed to claim their home mountains, though their footage can be taken anywhere.
The competition is ideal for athletes looking to get their name out in the ski industry. Prizes include a backcountry ski trip with professional The North Face athletes and the chance to be included in a TNF film. There are also cash prizes and plenty of gear to give away.
Valerious said Peak 2 Park evolved from live competitions. After several years with snow conditions that were not ideal and travel struggles faced by athletes, the online version was tested out, and the athletes loved it. The expense involved with traveling to ski resorts and competitions was no longer a problem, and competitors could use the terrain at their home mountains. With no home-field advantage, athletes can showcase the unique terrain they have perfected.
Professional video equipment is not required for the Peak 2 Park competition. Submissions can include point-of-view footage, cell phone videos or any camera shot that expresses the competitor's skill.
Photos courtesy Peak 2 Park