The International Health, Racquet & Sportsclub Association had its annual trade show last week in Los Angeles, featuring PHIT Act advocacy and new fitness tech.
Writer: Carly Terwilliger
In his keynote address at the organization's trade show in Los Angeles last week, IHRSA President and CEO Joe Moore asked, "If exercise was a pill everybody would take it, right?" He added that "If we could pass PHIT — if exercise was tax-deductible — just about everybody would be exercising more, and that's what we want."
The International Health, Racquet & Sportsclub Association (IHRSA) is the fitness industry's only global trade association representing over 10,000 for profit health and fitness facilities and over 600 supplier companies in 75 countries.
The PHIT Act, which stands for Personal Health Investment Today, would expand the definition of a medical expense to include physical activity and allow consumers to use pre-tax accounts like Health Savings Accounts (HSA) and Flexible Savings Accounts (FSA) to pay for qualified fitness expenses. Currently, the IRS code only allows these accounts to be used for medical expenses.
PHIT was introduced in Congress on March 1 and is the fitness industry's top legislative priority. To help keep the momentum going, Moore and the IHRSA Board asked the packed keynote crowd to hold up #PassPHIT panels and yell loud enough for Congress to hear. Attendees were also urged to ask Congress to pass PHIT.
After Moore's message, Martin Lindstrom, author, change agent, and brand futurist, took the stage for his keynote presentation, sponsored by Technogym. Lindstrom spoke about the importance of small data and shared some consumer insights that club owners can use to benefit their businesses.
"In the future there will be both big and small data," he said. "The way to stand out from the crowd is to be the best at picking up those seemingly insignificant observations."
Here's a sampling of new products introduced at the show.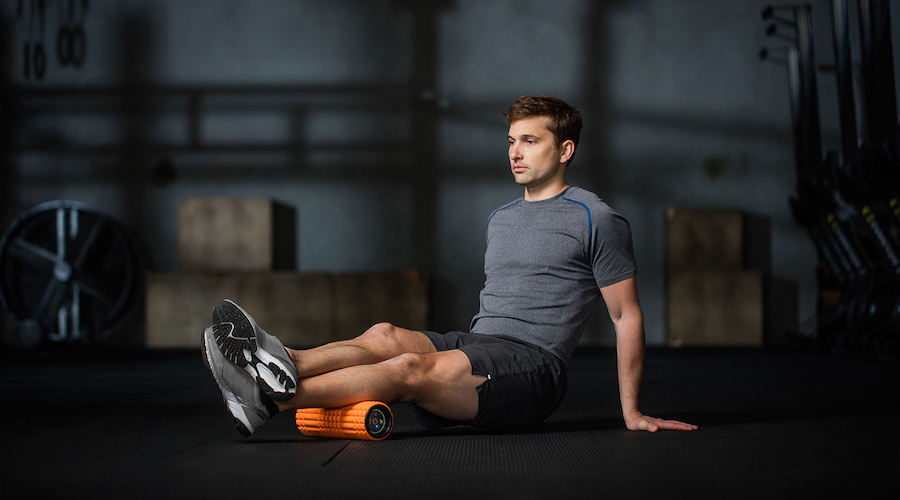 TriggerPoint, a provider of muscle recovery products and education, brought its new Grid Vibe, a vibrating foam roller for muscle relaxation and quick recovery, to IHRSA 2017. The new product combines TriggerPoint's patented multi-density outer Grid pattern, EVA foam and a vibrating core to help minimize pain perception and relax tight muscles.
"As the industry leader in foam rolling and muscle recovery, we're focused on bringing to market the most advanced technology to help our users recover faster and achieve optimal movement," said Marco Garsed, VP of marketing for Implus, parent company of TriggerPoint. "TriggerPoint's new Grid Vibe combines our trusted foam rolling product with vibration technology to help users minimize pain, relax muscles and recover faster."
Technogym, a producer of design and technology-driven fitness equipment and solutions, launched Skillrow, indoor rowing equipment designed to improve anaerobic power, aerobic capacity and neuromuscular abilities.
Skillrow provides a feeling that simulates the actual act of rowing on water. The resistance is gradual, making the movement fluid and avoiding the backlash effect on the lower back.
Nautilus Inc., a leader in innovative fitness equipment, introduced Octane Fitness' second commercial Zero Runner, the ZR7000, along with the new Octane AirdyneX air resistance bike.
"Based on the incredible popularity of the Zero Runner, we are excited to extend this product category to even more fitness facilities with the ZR7000," said Tim Porth, VP product development and marketing at Octane Fitness. "And as part of our commitment to continually growing the zero-impact category, we have repurposed the winning technology of the Airdyne Pro bike to produce the Octane AirdyneX for fitness facilities worldwide."
TRX, a functional training company, launched TRX Connect, an integrated digital platform that combines a professional/enterprise app, consumer app and body assessment technology with TRX's programming, education and equipment.
"TRX Connect is a ground-breaking digital platform for club operators, enabling them to expand and enhance their personal training programs, activate less-used areas of their facilities and extend their member experience outside the club environment," said Ryan Damon, VP global sales, TRX. "There is no other platform that offers a mobile member experience this robust or offers real-time member engagement that typically would only be accessible through an in-club one-on-one training session."
Hyper Wear Inc., a creator of innovative functional fitness equipment, introduced its SoftBell Adjustable Dumbbell, which leverages a three-in-one design and soft weight plates to deliver a safe, versatile and effective workout to all users. The SoftBell system consists of two soft neoprene weight plates that can be used individually or attached to an adjustable reinforced plastic handle.
"We are showing the fitness community how we have made the traditional dumbbell safer, quieter and more versatile," said Dirk Buikema, Hyperwear CEO and co-founder. "We are excited to spearhead the evolution of dynamic functional fitness equipment and group exercise, and to help clubs deliver a better experience for their members and trainers."
Flexline Fitness, a provider of group strength training equipment and programming, unveiled a leaderboard for strength training. The leaderboard technology displays performance data to create a sense of community, competition and gamification.
"We've seen an insatiable appetite for the quantified-self across the fitness industry but, to date, the strength community has been left out, especially in a group setting," said Brandon Kennington, founder and chief product officer of Flexline Fitness. "For the first time, health clubs can display performance data to create a sense of community, competition, and gamification never before available for strength training. This translates to more engaged members and increased renewals and profits for owners."
MuscleSound, a Denver-based performance and health technology company that founded a non-invasive way of measuring MuscleHealth to optimize performance and muscle readiness, rolled out a new scoring system for its ultrasound technology.
The new scoring system makes it easier to track progress, compare results and provides information on Muscle Energy Status, a new measure that gives a more complete picture of an individual's muscle health.
"As the industries we serve continue to evolve, our goal is to ensure we are always offering the best in class technology that generates meaningful and actionable results for our customers," said Andy Jackson, CEO and President of MuscleSound. "Having successfully worked with professional athletes, fitness, and medical facilities for more than five years, we are now able to utilize our robust muscle health database to better serve our clients by maximizing optimal readiness, efficient muscle fueling and effective recovery."
ProSource, a manufacturer of high-performance fitness equipment for cross-training, strength, recovery and yoga, officially released its newest plyometric jumping boxes, medicine balls and bumper plates.
"We are very excited about expanding our line of products for functional and performance-based fitness. We want to meet the needs of gyms, trainers, and consumers with prices that can't be beat for the high quality," said CEO Anatoly Krichevsky. "IHRSA is the perfect place to announce our newest products among enthusiastic, like-minded people."
Smart Health Club Systems unveiled its smart Weight-Pin, which automatically tracks sets, reps, tempo, range, calories burned and weight lifted
"Trainers can now develop training plans for their clients to maximize muscle size, strength or endurance and achieve specific goals," said Praveen Kashyap, founder and CEO of Smart Health Club Systems.  "With average and maximum smart Power numbers, trainers and athletes can optimize training regimens."
And the Cocoon Pod System was exhibited by its manufacturer, Relaxwell USA, in affiliation with Wellness-USA and PC Tan. It's a personalized body chamber delivering soothing hot massage with 8-in-1 technologies including dry heat and IR sauna, vibration massage, face fan, aromatherapy and salt air.
Photos courtesy IHRSA, TriggerPoint and Smart Health Club Systems