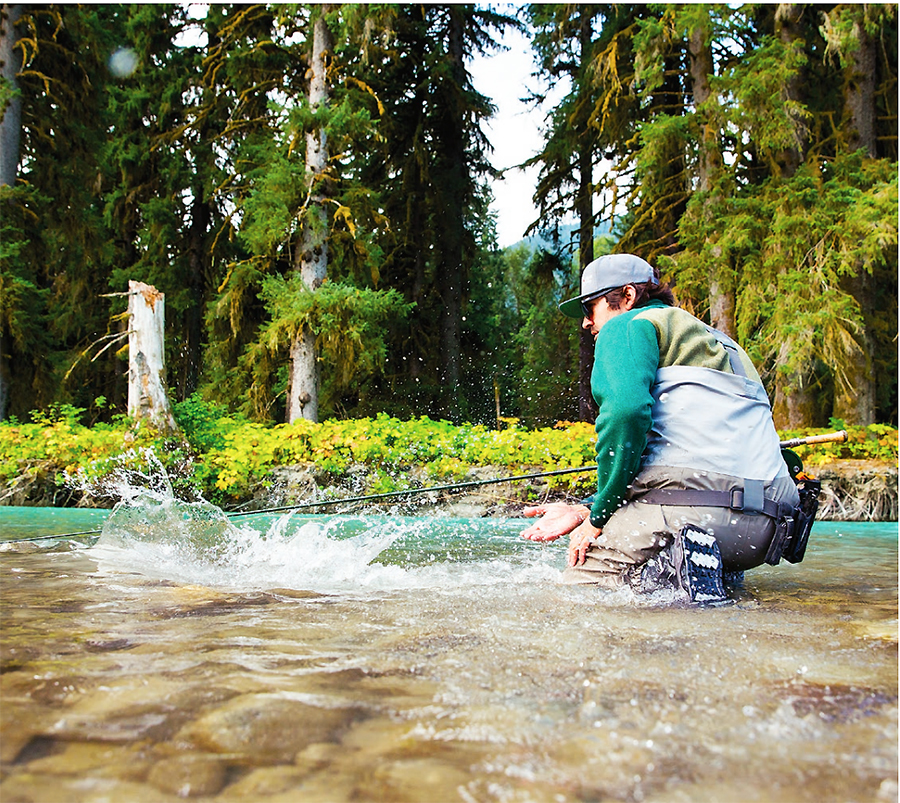 Wading boots are one of the most important pieces of fly fishing gear an angler owns for one simple reason. Without good boots, you could end up swimming with the fish instead of catching one, or worse, you're out in the backcountry, you're foot slips and you've sprained an ankle.
Patagonia and Danner recently collaborated to create four fly fishing wading boots for Spring 2019. But before we go into what defines the collection, let's zoom out for a moment.
—•—
Patagonia is known as an alpine company. Their snow products are absolutely top-of-the-line with decades of developing the technology, the resources and a team who have the expertise to build the collections.
For Spring 2019, Patagonia is taking their brand expertise and alpine company and pouring it into other stories. One of those is fly fishing, starting with their new-for-Spring-2019 wading boots. The brand's technology comes into play with how they are able to build a boot with expert craftsmanship.
Yvon Chouinard, founder, Patagonia, is an avid angler with a passion for fly fishing. He was instrumental in the product development of the next-level fly fishing boots. But there was one problem. Patagonia is not in the wader business. So the brand contacted Danner, a company with a long-standing history producing best-in-class boots since 1932—all hand-crafted with a never-fail performance policy—to partner on the production of the collection.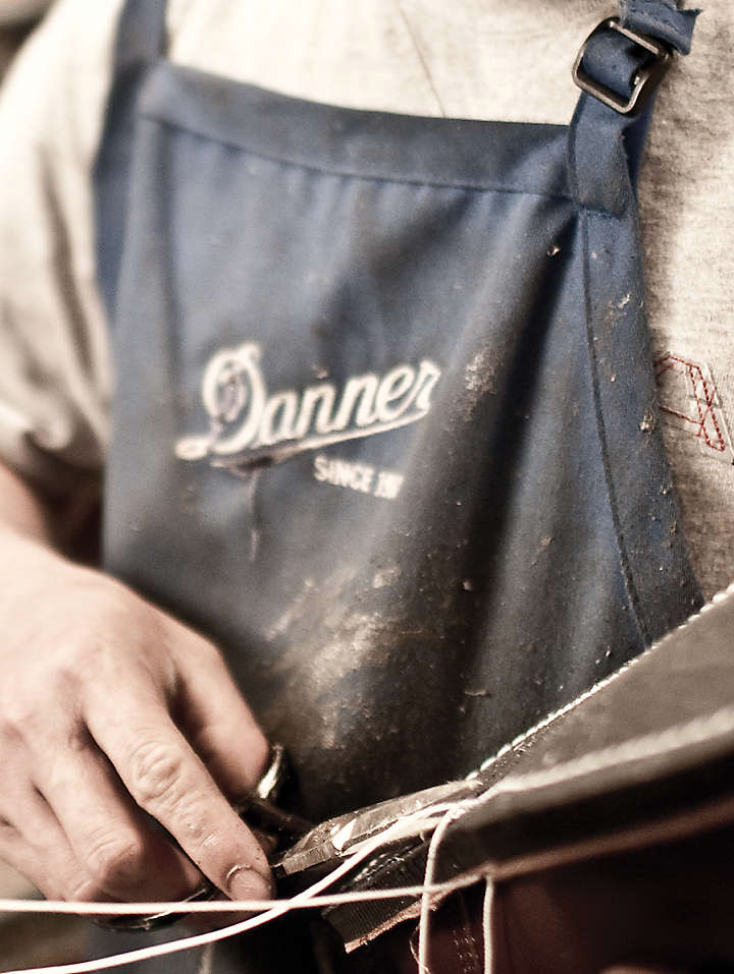 Through their mutual understanding of time-tested, quality in craftsmanship ethos, the fly fishing leather boots from Patagonia x Danner for Spring 2019 were born.
Handmade in Portland, OR, the four styles are constructed of high-grade premium leather and will mold to your feet over time.
If you are an angler and you are out in the water year-round, you are probably getting a new pair of boots every season or so. You can send the Patagonia boots back to Danner at any stage of their life. Customers can select different re-crafting options based on their needs. Fees may apply.
Danner has blown away Patagonia with what they can fix, and the company always says "we can rebuild" the shoe by hand, which is even more incredible.
Add on Vibram outsoles, and you have four award-winning fly fishing boots.
The price points start at $449 and go up to $549. That may sound like a pretty penny, but the average fly fishing boot will run you about $250 and, if you are having to replace them every other year, that's expensive. With the Patagonia x Danner boots, you buy them once and you're done. The boot is meant to be an investment will last you a lifetime.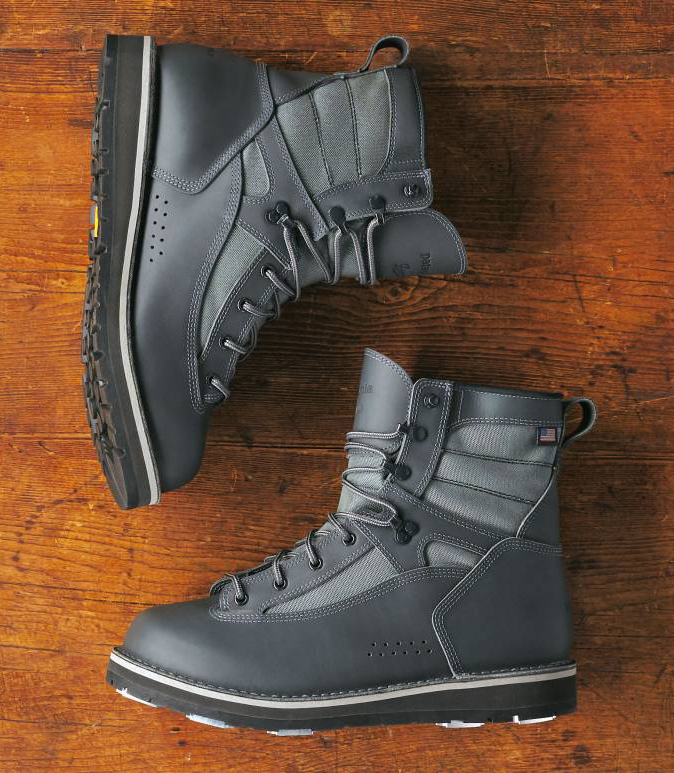 The first boot style offers three sole options and is called the Foot Tractor Wading Boot pictured left.
The sticky rubber sole, at $500, will give most anglers a versatile choice that works on most river bottoms. For those looking for a more aggressive tread, the aluminum bar sole, priced at $550, offers advanced grab traction. And, finally, a popular, effective, but often outlawed option—due to invasive species transport—comes with a felt sole bottom at $450.
The second design, the River Salt, pictured below, is a lighter wading boot for those anglers who cover more distance. Patagonia designed the shoe for wet wading, flats fishing and long approaches and claims excellent performance and durability in both fresh and salt water. Vibram Megagrip outsoles give traction across a wide range of surfaces.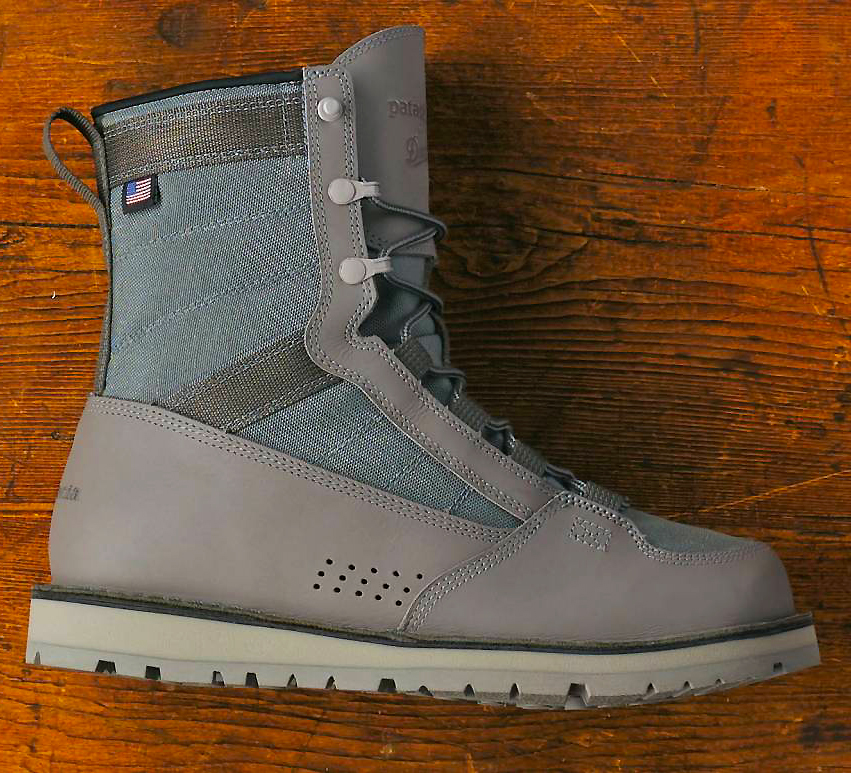 Every angler knows that parts of a wading boot will wear out. That's not a problem for Danner. If the threads come undone, the snaps come off, Danner will replace them. If the soles wear out, Danner will replace them. You can send them back yourself or bring your boots to a local Patagonia store and the boots will be shipped back to Danner at no charge.
Patagonia, Danner and Vibram brands align on producing top quality products with the motto "the customer always comes first." The wading boots may not have mass appeal because there are less anglers within Patagonia's customer base, but whether you are a newbie at the sport or an experienced angler, you have four award-winning boots to choose from, of exception quality.
The boots will be available at retail February 1, 2019. Photos courtesy Patagonia