Thanks to constantly evolving tech and style, this winter standby continues to attract van life diehards and urban bike commuters alike.
Writer: Carly Terwilliger
The ground is shifting beneath the outdoor industry's feet. New and different consumers are joining up, and they're buying in different ways. New activities pop up, have their day in the sun – or snow – and fade away. But beneath the surface, there are certain bedrock standbys we refuse to relinquish. Whether it's your fits-everything backpack or wear-everywhere flannel, certain trends are, it seems, here to stay.
The story of the down puffy jacket is one of evolution as well as longevity. While retaining its pride of place in the Subarus and gear duffels of diehards, it's also established a solid foothold in cities. An outdoor-inspired jacket in an urban environment sends a message: "I just came from a hike or the slopes, and I'm probably headed out again this weekend."
As buyers start feeling the icy fingers of winter, and with outdoor consumer sentiment strongly in favor of corporate responsibility, Allied Feather & Down benefits from being known for its sustainability, traceability and animal welfare efforts. "You can rest assured the fill is sourced in the most animal- and eco-friendly manner possible," stated an Allied representative. "We think that this is a critical and interesting component of the product."
If a shopper can wrap up in a feel-good sustainability story along with high-performance insulation, so much the better. And whether you're bundling up against powder banks or bone-chilling city temps, Allied Down puffies from Spyder, Nau, Stio and Helly Hansen have tech and style to spare.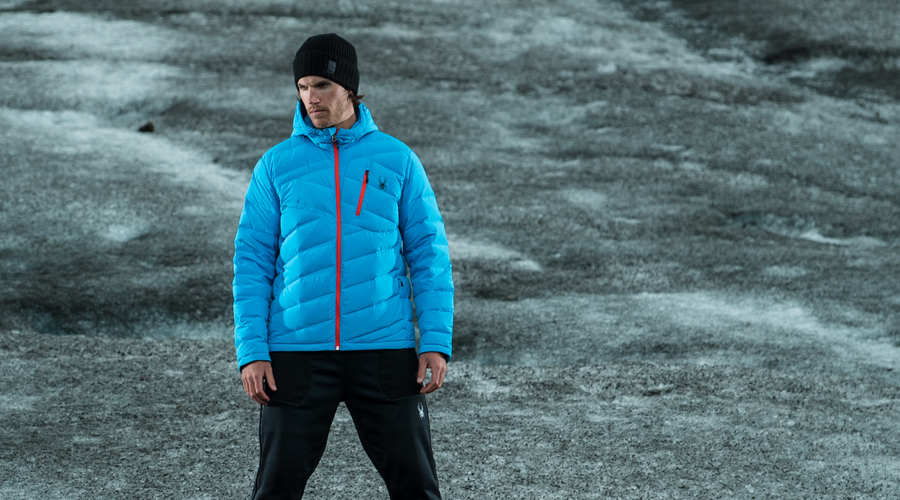 Spyder Syrround Jacket
If you're the kind of person that has no patience for fall because it's basically a speed bump keeping you from ski season, there are specific things you're looking for in your outerwear. The Syrround Full Zip Down Jacket for men and women is built for serious backcountry or resort skiers and features a woven construction that eliminates feather leakage and drafts while creating a tear-proof barrier for its 700-fill Power Insulation.
Nau Women's Dual Down Jacket And Men's Utility Wool Down Jacket
For rocking the concrete jungle, trendy Portland-based brand Nau crafted its Dual Down Jacket for eco-conscious, fashion-forward women. Allied's Titanium:Renu recycled down is tucked inside an abbreviated trench silhouette that drops just below the hip. Nau's workman-inspired Men's Utility Wool Down Jacket also utilizes the recycled down as insulation, but adds heft and texture with Melton wool fabric on the outside.
Stio Hometown Down Hooded Jacket
Jackson Hole takes a certain pride in its insane winter conditions, and local brand Stio took that into consideration when designing its Hometown Down Hooded Jacket. Because in Wyoming the copious snow falls on sponsored pro skiers and urban dwellers alike, this town-and-country model is tricked out with lightweight 800-fill water-repellent HyperDry Down and eye-catching Illume Cire fabric. There's a version for kids, too.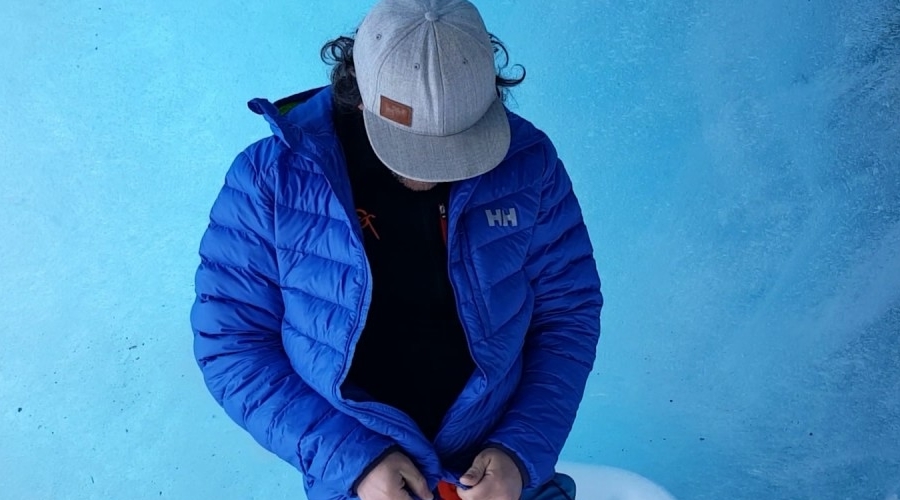 Helly Hansen Odin Veor Jacket
There are few miseries more acute than roasting inside your jacket while being active on a cold day. With this in mind, Helly Hansen designed an efficient solution in the form of a breathable goose down jacket. The Odin Veor Jacket for men and women regulates body temps during high-output, stop-and-start activities and has strategically placed back air flow baffles and front zipper vents. Stretchy and packable, it can be worn alone or under a hard shell.
Photos courtesy Nau, Spyder, Stio and Helly Hansen