Eric Larsen, Ben Duke and Rebecca Boozan, pictured above, team up for an 11-day journey across Colorado to benefit Big City Mountaineers.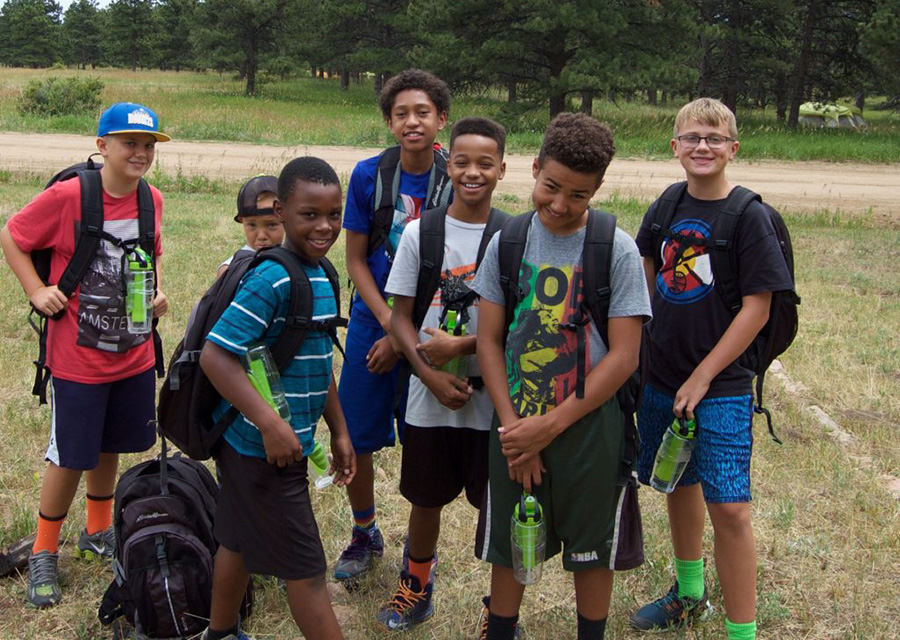 At sunrise on Sunday, October 15, Polar Adventurer and Mountaineer Eric Larsen, Filmmaker and former Pro Cyclist Ben Duke, and Endurance Athlete and Humanitarian Rebecca Boozan, set out on a 600-mile border-to-border crossing of Colorado by bike, foot, and packraft, pictured below, to raise $10,000 to benefit Big City Mountaineers (BCM).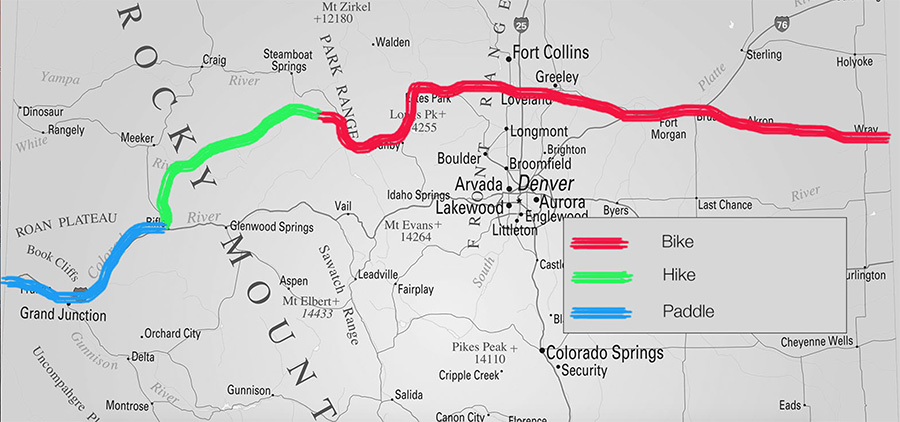 Combining adventure and advocacy, the trio aims to create a dialogue on the value of outdoor adventure and its role in our lives by completing this multi-sport trip across Colorado. The team will travel with minimal support and will document their travels to raise the money for Colorado-based non-profit BCM — an organization whose mission is to help under-resourced kids to realize their potential through transformative wilderness mentoring experiences.

"You don't have to climb Mount Everest to have a unique and compelling adventure. Sometimes, putting some interesting parameters on an activity can make it challenging, fun, and original." – Eric Larsen
The trip will be filmed at transition points by Alpenflow Creative, with the goal of capturing the spirit of adventure as the group makes its way through Colorado's diverse environments, including the state's most iconic and revered wilderness areas.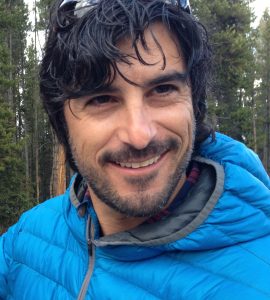 "Eric has been a long-time supporter of Big City Mountaineers and his audacious goal of raising $10,000 will provide critical funding for our programming. We wish him and his team the best of luck, and are excited to follow their adventures." —  Doug Sandok, Corporate Relations Director, Big City Mountaineers, pictured left.
The team's mission is to connect with people in real-time during the trip to raise $10,000 for BCM and allow us to follow their progress with live GPS tracking via Garmin's inReach Explorer+ Satellite Communicator. Daily audio podcasts, blog posts, social media content, and photos will be available on Larsen's website.
---
*All donations will go directly to BCM and can be made through their online fundraising page here. All donors will receive a custom 'Adventure is Everywhere' T-shirt, more here, designed by Colorado artist Katherine Homes. Additionally, donors have the option of receiving one of several 'thank you' product packages described on the donor page.

"Adventure is everywhere and a lot can happen in a short amount of time while venturing outdoors." — Eric Larsen