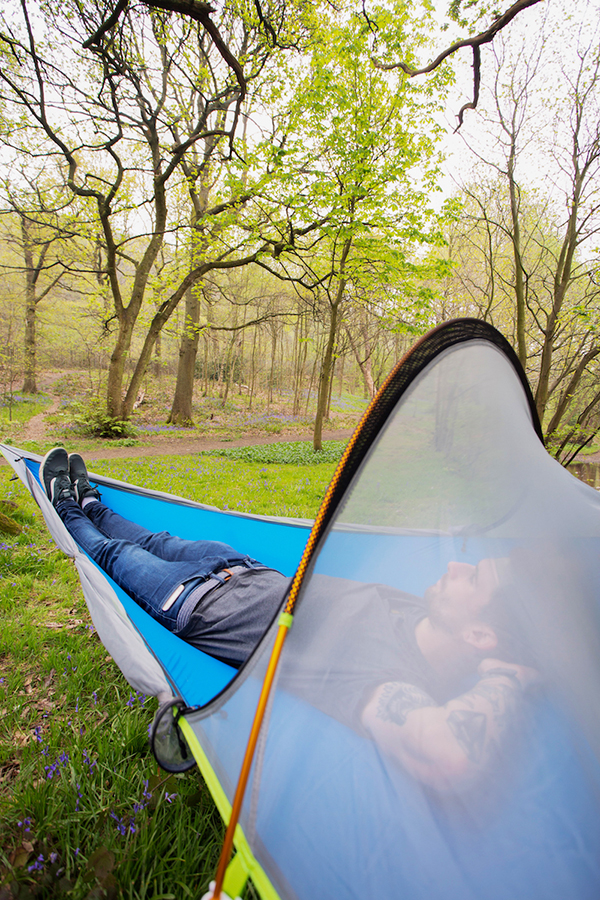 Next week at Outdoor Retail, Booth #32115-UL,  Tentsile will launch the brand's Generation 3 line of portable, elevated Tree Tents for 2020.
"After a period of listening to what our customers want, this was an opportunity to integrate a range of updates and advancements across the entire Tentsile line that had gone under the radar. This means our customers can upgrade to our latest features that include some dramatic design leaps for real value-add and all the while we have ensured that we escalate our sustainability drive in every aspect of the business." — Alex Shirley-Smith, Founder & Chief Product Development Officer, Tentsile
The three key pieces from Tentsile for 2020 are the Safari Trillium Hammock, Gen3 UNA Tree Tent and Ground Conversion Kit. In addition, all the rainflies were upgraded to 5000HH (and the Safari models to 8000HH); zippable, internal storage pockets were added to keep gear secure; detachable, underfloor storage nets for increased interior living space and comfort were added; and Zero footprint, felt tree protector wraps come standard.
No trees? No problem! Perhaps the most revolutionary update to the Tentsile range is the fact that the Gen3 Tree Tents can be optimized with the Ground Conversion Kits so you can camp above and below the treeline. Specs + Important Details on the three new products are listed below.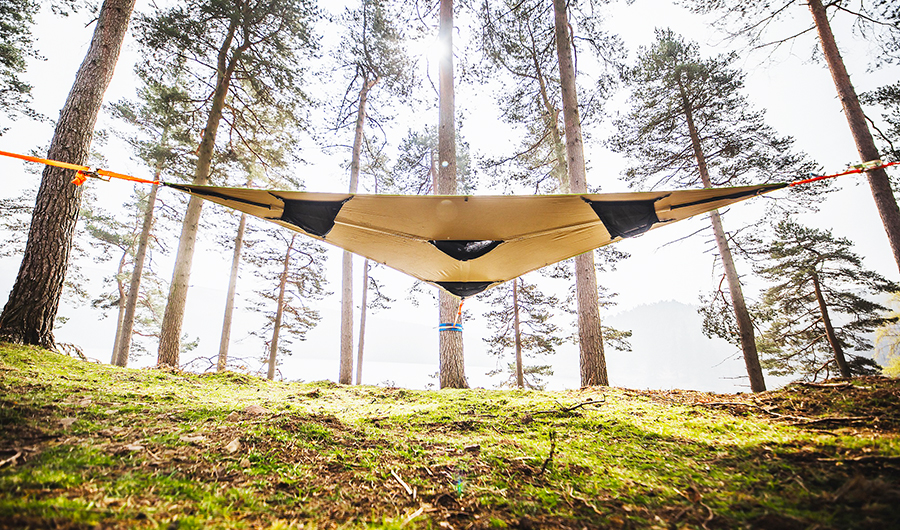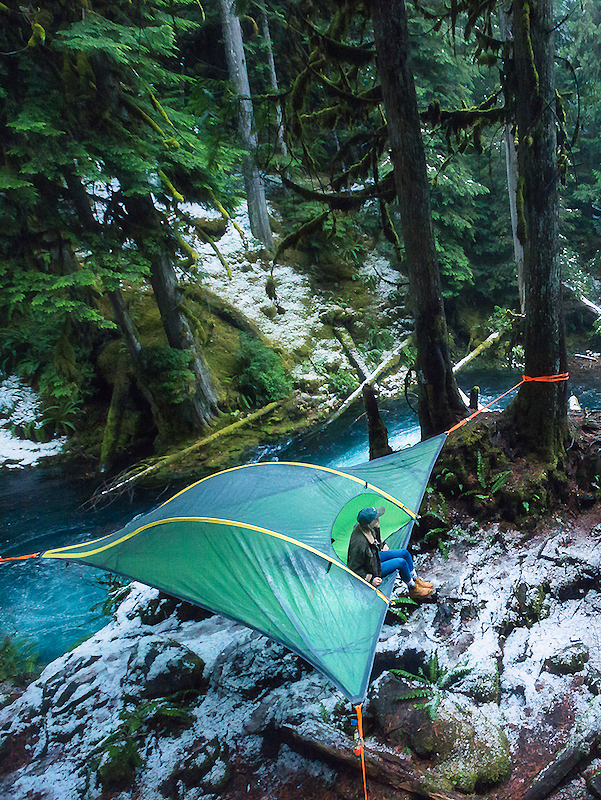 Safari Trillium Hammock, shown above

• 3-person hammock | max load 880 pounds
• Set up size 13.5 x 13.5 x 13.5' | 17 pounds
• Floor area 78 square feet
• Same space and storage capacity as Tentsile's Trillium Hammock
• Double-stitched, UV-resistant ripstop 450D dacron floor fabric
• Withstands extreme climates
• 5-year warranty
---
Gen3 UNA Tree Tent, shown above in lead photos one + two

• 1-person, four season tent | max load 330 pounds
• Setup size 5.2 x 9.5 x 9.5′ | 6 pounds (ultralight set up can bring the weight down to 4.93 pounds)
• Floor area 24 square feet
• Increased footwell space accommodates campers of all heights
• Double layered flooring to slip mattress pad enhances insulation
• Comes with stuff dry bag
• Rain-fly for 360-degree views
• 45D Inclined joint nylon-poly fabric contours to your body
---
Ground Conversion Kit
• 100-percent polyethylene groundsheet conforms to the footprint of the tree tent
• 3-times extendable, aluminum poles
• 6-times low-impact, screw pegs
• 3-times reflective guy lines
Photos courtesy Tentsile