Vancouver, BC-based Tentree hired former BackCountry executive, Diana Seung, who, most recently, worked as GM of North America for Jack Wolfskin.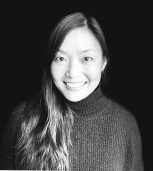 Seung also has extensive experience with businesses, including Bloomingdales, Ann Taylor, BackCountry.com, and The Children's
Place. She is also on the Board of Camber Outdoors.
"At our core, we are tree planters, and, over the last decade, the Tentree product has grown far beyond our wildest expectations with millions of supporters across the globe. Looking towards the future, we recognized that to reach the next growth stage, we truly need an expert in the retail space. Diana brings incredible vision and experience to bear, and I am confident she is the person to help us reach our goal of planting one billion trees by 2030," said Co-founder and CEO Derrick Emsley, who will remain CEO of Tentree and its sister company Veritree.
Over the past few years, Tentree has established a presence with retailers, including Nordstrom, Public Lands and Urban Outfitters. The brand is also actively expanding in European markets. The company holds a 124.6. B Corp rating.
Photo courtesy Diana Seung