Moziah "Mo" Bridges, founder of Mo's Bows and Shark Tank Star, told SGB, "We actually had the opportunity to gift my neckties and bowties to the team owners and they really liked them."
Writer: Tom Ryan
Moziah "Mo" Bridges, the 15-year-old entrepreneur and Shark Tank star, has partnered with the National Basketball Association to create a line of neckties and bowties featuring the logos of NBA teams.
In 2014, Mo and his mother, Tramica, appeared on ABC's Shark Tank to seek funding for Memphis-based Mo's Bows, the bowtie brand started when he was only 9. After appearing on Shark Tank, Bridges declined investment offers from the Sharks on the show, but Daymond John, best known as the founder of FUBU, became his mentor.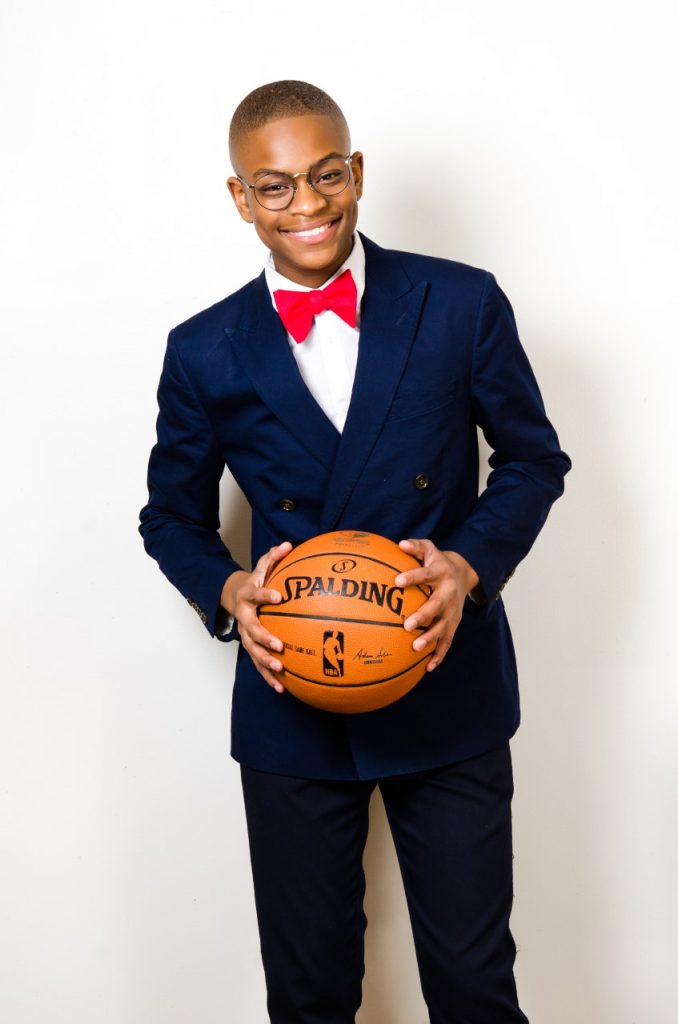 With John's guidance, Mo's Bows sales have since exploded with the brand picked up by luxury retailers such as Neiman Marcus, Cole Haan and Bloomingdales.
The teenager has been named to Time Magazine's Most Influential Teen List in 2015 and was invited to the White House by former President Barak Obama. That same year, ESPN hired Bridges (at the age of 13) as a fashion correspondent for their NBA Draft telecast while his company hand-made bowties for all of the draft picks. Bridges said that after being on the NBA Draft as a fashion correspondent for ESPN, the NBA reached for a partnership.
In an interview with Sporting Goods Business, Bridges said he believes bow ties are making a comeback. He said, "It just makes you feel good to wear a bow tie, especially a Mo's Bows bow that you can tie yourself."
The new licensing partnership between Mo's Bows and the NBA stands out since it's believed to be one of the first times a big four sports league has approached a brand the size of Mo's Bows. The collection will be available on the Mo's Bows website, mosbowsmemphis.com, as well as select stores and arenas.
"Moziah's creativity and entrepreneurial spirit are an inspiration, and we are thrilled about the launch of the Mo's Bows NBA Collection," said Lisa Piken Koper, NBA VP, global partnerships, according to Forbes. "We are always looking for ways to diversify our merchandise offerings and cater to our fashionable fan base, and couldn't be more excited that fans will have a fun and unique way to show support for their favorite NBA teams."
"I'm really excited about the new NBA Collection because I was able to create a custom 2-way tie that looks cool on and off the court," Bridges told SGB. "I'm a big fan of fashion and the NBA."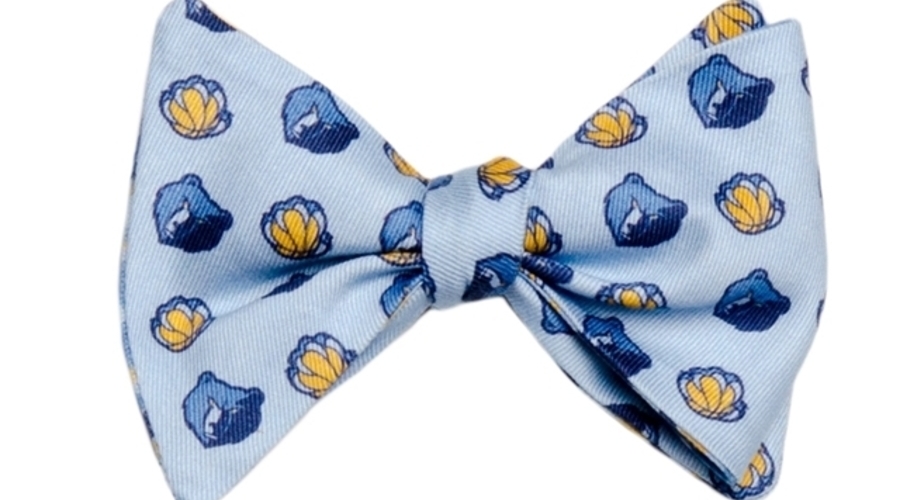 More so than other leagues, the NBA has a reputation for bow ties. Bruce Bowen, the former Spurs star forward and current ESPN NBA analyst, is known for wearing bow ties and many NBA coaches this year wore neckties to honor Michael H. Goldberg, the late head of the National Basketball Coaches Association. But Bridges said Mo's Bows was helped also some helpful seeding.
"We actually had the opportunity to gift my neckties and bowties to the team owners and they really liked them," said Bridges. "I even made the first ever custom NBA logoman bow tie special for Commissioner Adam Silver. He sent me a handwritten thank you note and said the tie was fantastic. That made me feel really good."
Asked what's next for Mo's Bows, Bridges said, "Well what's next for Mo is to get my driver's license in a few months, I'm ready to drive! But for Mo's Bows I've been working on sketches for a clothing line I want to launch by the time I finish design school. I want this partnership with the NBA to lead to other pro sports collaborations and I really REALLY want to work with NCAA on some cool neckwear."
Photos courtesy Mo's Bows