Brevard, NC's SylvanSport, a manufacturer of camping trailers and affiliated gear, helped pioneer the "RVing meets adventure camping" category, a niche that has boomed during the pandemic. SGB Executive spoke with its CEO and founder, Tom Dempsey, for his thoughts behind the RV sales boom and what lies ahead for the brand.
How big a boom has the RV category seen from COVID, and was it booming beforehand? Coming out of 2019, the traditional RV industry was in a bit of a slow-down. Like many businesses, COVID brought it to a full stop in early 2020. By mid-year, it was not only back on; it was full-speed 200 percent. We saw no slowing over the winter, and 2021 continues the acceleration. It's gratifying to see so many new participants coming from younger and more diverse backgrounds.
How did you adjust your business during the pandemic? When COVID arrived just over a year ago, we shut down our factory's towable manufacturing lines. We made a fast shift to producing PPE, which kept our team employed for several months. In mid-2020, all of our towables and gear came roaring back. In addition to shifting to PPE production, our marketing team redirected its efforts toward improving out e-commerce. Our digital pathways have grown from our website's overhaul to a partnership with Backcountry.com to sell our expanded gear line. Our Dine-O-Max Camp Kitchen sales have also grown nicely. As such, we ended 2020 positive, and 2021 is off to an even better start. Most importantly, all of our associates and families have been able to stay healthy.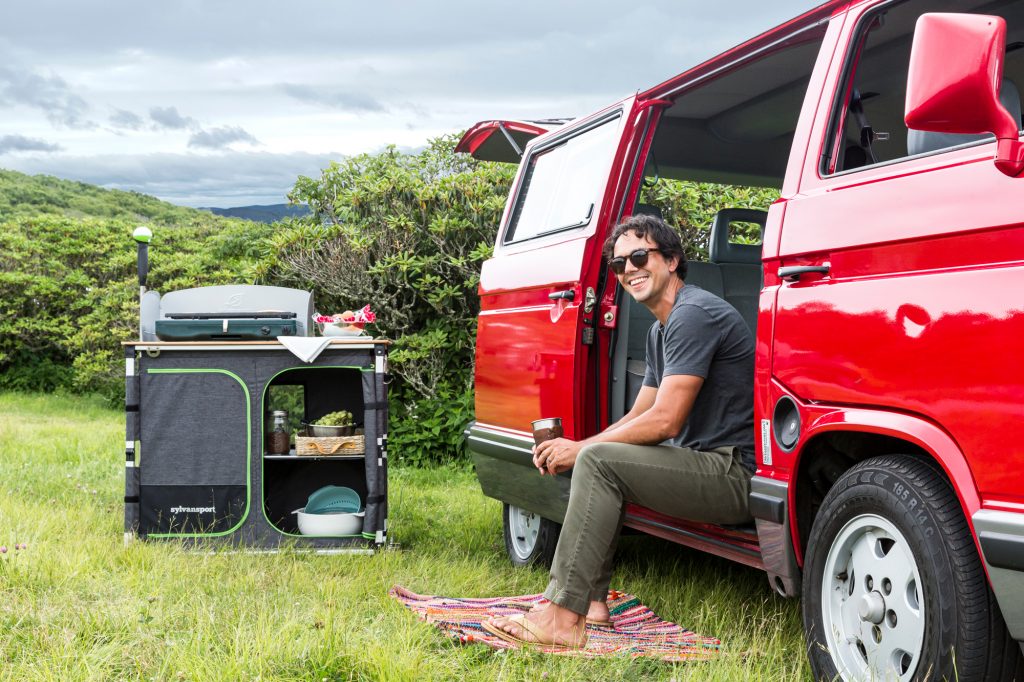 What was your inspiration for SylvanSport? I began my industrial design career at Coleman's pop-up camper division, which at its peak produced about 40,000 campers per year, aimed at the entry-level RVer. While later making kayaks for Perception and Liquidlogic in the '90s and 2000s, I watched the traditional pop-up camper market decline in popularity while all forms of other outdoor pursuits were booming – from paddling to mountain biking, climbing, and more. I saw this as an opportunity to re-invent the pop-up camper and designed it for a more modern lifestyle.
What's better/different about your products than traditional campers and RVs? The SylvanSport GO started it all with its simple set-up, ability to carry loads of gear and a completely different approach to an RV. We now make three towables that share those traits from entry-level to our rugged and luxurious VAST travel trailer. Our products are multi-functional, meaning they don't sit in your gear closet or yard for 11 and a half months per year waiting for a vacation. Our GO gets used just as much for its utility purposes as it does for recreating.
How hard has it been to develop? We've been making the GO for over a decade now. The challenge of bringing it to life was beginning to recede into my neurons when we decided to develop the VAST travel trailer. At our core, we're designers and engineers and love developing new products. I describe myself as a recovering perfectionist, so our product development can be pleasantly agonizing at times as we work to make our features and solutions elegant, simple and high quality.
What's your outlook for the category? Do you think it will continue to grow? Like most leaders in the outdoor and RV industries, I believe that so many new participants have embraced outdoor pursuits during the past year and that a large percentage will remain engaged when COVID fades. It's up to us as creative industry leaders to see how the enjoyment of the outdoors is changing and respond to those changes with products and services focused on this near future. That's what we do and how we'll grow.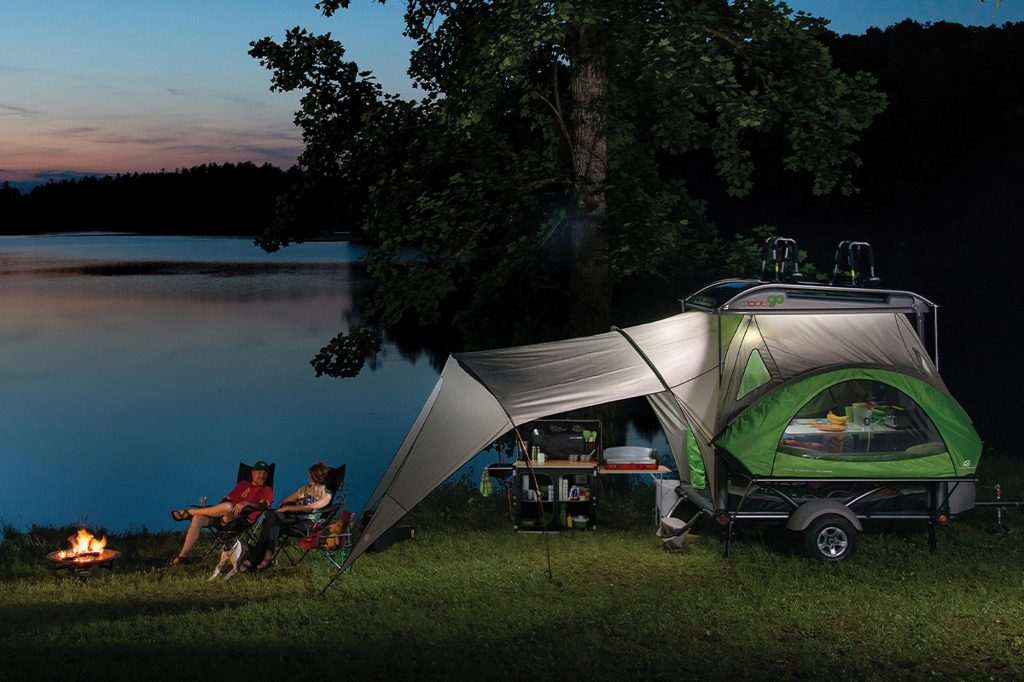 How will the impending rise of electric vehicles affect your business? We couldn't be more excited. Many of our GO owners tow their GOs with EVs now. We're developing towables that are fully intended to be ideal for EVs and have technologies to enhance the EV driving experience, let alone the dwelling experience. We'll be announcing more on this soon.
Where else do you see the industry heading? In recent years, we've seen a few trends that I believe will become durable. These include the trend toward renting or borrowing gear and equipment. At SylvanSport, this drives us to create multi-functional products, so they become compelling to own versus rent or borrow. We also see what I call the "Europeanization" of how we enjoy the outdoors in North America. People are spending more time in developed parks and campgrounds and less in the traditional backcountry. Product solutions can be more comfortable and convenient while still being technologically cutting-edge. To accomplish fast-tech-oriented gains, we've found great collaborative partnerships with tech companies vital. We're also underpinned by the need to minimize our environmental impact. Like many outdoor companies, this permeates all of our thinking, from sourcing and supply-chain to packaging, end-of-use and marketing. 
Photos courtesy SylvanSport