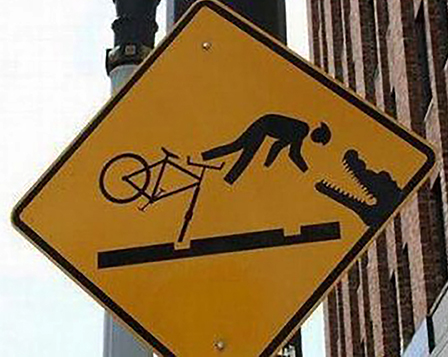 Gators essentially allow themselves to be frozen in place, with their noses sticking out just above the water's surface line, according to the video posted on Facebook by the Shallotte River Swamp Park in Ocean Beach, NC, about 200 miles east of Charlotte, where these gators live.
Watch the video above and here.
What you are seeing are their noses and really big teeth sticking out of the ice that formed last week during below freezing temperatures in the ice storm that blanketed the Southeast. It's an amazing survival technique developed over millions of years.
The gators are thawed now but they're not too happy. The video clip below, provided by the Shallotte River Swamp Park, is an update on their condition and life back to normal. Dun…dun, dun, dun, dun, dun!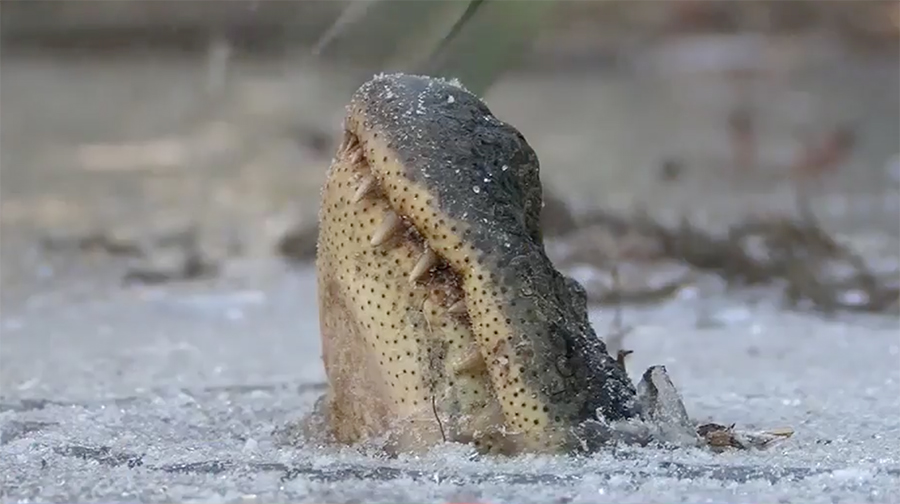 Photos and videos courtesy Shallotte River Swamp Park