With the pandemic leading to growth in participation in paddlesports, no category has seen more uptick than stand-up paddleboards (SUP), especially inflatables.
But while they require a modicum of balance to use, those in the business are also trying to find their footing dealing with complications in production, distribution and pandemic-related supply and shipping delays at a cross-current with unprecedented demand.
"Shipping delays have been crushing us," said Peter Hall, owner of Colorado's Hala Gear, a manufacturer of inflatable SUPs. "Our demand this year has been higher than ever before. We couldn't keep up with it. SUP is growing, as are the number of customers that want a better product than mass-market inflatable boards."
As a barometer of demand, data from the NPD Groups shows that SUP sales for January through July 2021 were $139.4 million from online and brick and mortar (excluding direct sales), up 133 percent over the two-year average for the same period. But that number is only 46 percent of sales in the same period during the first few months of the pandemic in 2020, before inventory levels were an issue.
As well as delays causing later delivery times for dealers, rising costs are a factor. "It's an upward trend that's super challenging," Hall said. "We used to get shipping containers to Denver for about $6,000. Now it's about $25,000. But while our expenses are high, customers seem to understand that it's worth it to get something built to last."
Despite these and other challenges, including port delays, Hala continues to invest in R&D, releasing new models in 2021, including its Hala Atcha 7'11" with welded seams and carbon-woven drop-stitch construction. Hala also touts its StompBox 2, a beefed-up and easily removable for roll-up retractable fin. "It makes whitewater supping super accessible," Hall said. "Nobody knew they wanted a fin like this, but feeling its power and drive makes a huge difference."
BadFish SUP, based in Salida, CO, reported similar sales success and challenges. "Our sales were through the roof this year. We sold everything we had," said co-owner Mike Harvey. "But the supply chain has been a complete mess and continues to be. We've had about everything go wrong that could."
In spring 2020, Harvey said, there was "a major pinch in the hose, trying to get all this volume through the pipeline." But the company had its strongest sales year-to-date. It's slowed in 2021 only because of manufacturing and distribution problems, he continued. "We could have matched last year's sale if we had the product."
As with Hala, Harvey said the main issue has been shipping, which "has gotten incredibly expensive." He added that it's also been hard to get containers for shipping. "We've had product sitting for months. Now it often comes down to a bidding war just to get a container."
And the battle's not over. Next comes the hassle of working with shipping companies. "If you can get a container, then the shipping companies don't want it to come to Colorado," he said, adding they've been forced to work with third-party warehousing in California. "You have to figure out a way to re-load it in Los Angeles."
These issues and delays have also affected retailer habits, he added. "It's changed the buying cycle for retailers. This year we started our production earlier than ever before. We got our pre-season orders in after we started building," Harvey continued.
Retailers, he added, aren't fixed to a specific schedule anymore. "It used to be a much more predictable sales cycle. Retailers would ramp up in spring and sell all summer," he said. "Now it's, 'We'll take it whenever.' It's much more of a year-round buying cycle. They'd rather have it and store it to sell later. It's changed the business."
The good news is that demand is strong. The bad news is, Harvey added, no one knows when the production might change. "I don't expect it to normalize anytime soon," he said. "It's a hard crystal ball."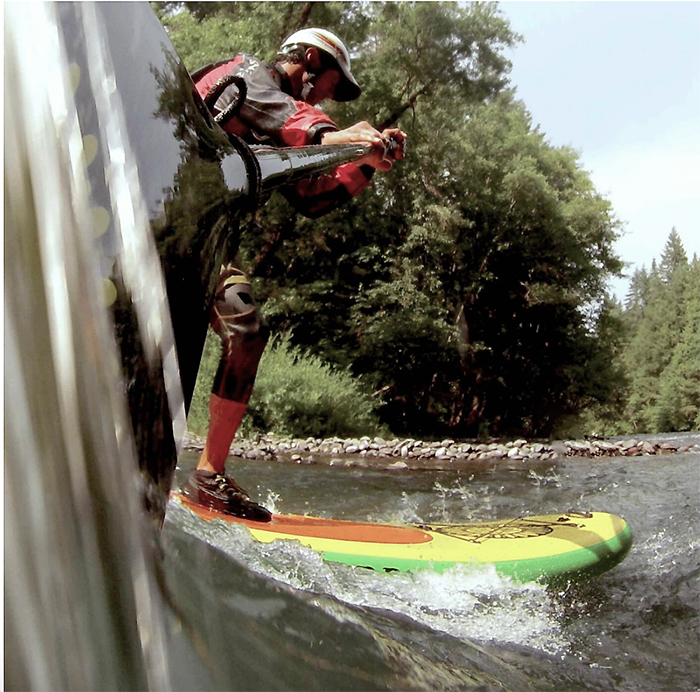 Elsewhere in the Rocky Mountains, Sol Paddleboards also echoed increased demand, meeting snafus in distribution. "We sold out ten times over," said owner Johnny Lombino. But he, too, reported supply and shipping issues, including rising costs and delays. Containers, he said, have increased from $3,000 to $20,000, and the company is experiencing higher labor and material costs in Asia. "Throw in the rise in shipping costs, and it starts to add up," he said, adding delays are also a factor. "Plus, there's congestion at ports and a lack of truckers. We're not able to warehouse in Colorado anymore because we can't find truckers. We're warehousing in LA."
It's gotten better of late for Sol Paddleboards because the company is ordering more units, and the three-month delay they have had is starting to cycle through in time for another fall sales boom. "It's not over," he said of the season. "Last year, October, November and December were huge all-around from retailers and direct. A lot of retailers are placing their orders now."
And an upside, Lombino added, is that there is a lot less used gear in the market today, so consumers have to buy new. "Retailers are hesitant to sell their rental and demo fleets," he added. "They want to hold onto them. So people are buying new instead."
Photos courtesy Hala Gear, BadFish, Sol Paddleboards