<span style="color: #999999;">In its first State of Climbing report published by The American Alpine Club, it is estimated that climbing, as a whole, contributed $12.45 billion to the economy in 2017. Boosted by formal competitions and millions of millennials taking up the sport, climbing's contribution is expected to continually expand in the coming years.
The report found that nearly 4.4 percent of all Americans climbed indoors in 2018, and the sport continues to benefit from increased exposure, including:
More than 25,000 watched the UIAA World Cup Ice Climbing Finals in Denver in 2019 making it the largest live climbing competition in world history.
Free Solo, the documentary about Alex Honnold's quest to climb the 3,000-foot face of El Capitan in Yosemite National Park, won an Academy Award.
In 2019, ESPN will begin televised coverage of National Championship Climbing Competitions.
Sport climbing is set to debut at the 2020 Summer Olympic games in Tokyo.
The report also identified challenges including data that shows climbing is relatively homogenous in demographic makeup—the majority of participants being white and male.
Representing a partnership between the American Alpine Club and more than a dozen supporting organizations, the Report details the growth, size and demographics of the current community and attempts to apply a yardstick to the community's conservation efforts, economic impact, climbing-related accidents, and political advocacy. The findings were based, in part, on the 2018 American Alpine Club member survey as well as stats from the American Mountain Guides Association (AMGA), Climbing Wall Association and Outdoor Industry Association (OIA).
The American Alpine Club's CEO, Phil Powers, said in a statement, "We believe that collecting and distributing this information can lead to inspired action among industry leaders and beyond. If our strengths are exhibited, we can leverage them. If our weaknesses are revealed, let's address them."
Economic Impact
Of the estimated $12.45 billion contributions from climbing, more than 87 percent ($10.8 billion) comes from trips and travel. Due to the often remote nature of outdoor climbing, many communities that benefit from climbing-related travel are rural, and the sport has a significant economic impact in places like Lee County, KY; Lander, WY and Sandrock, AL.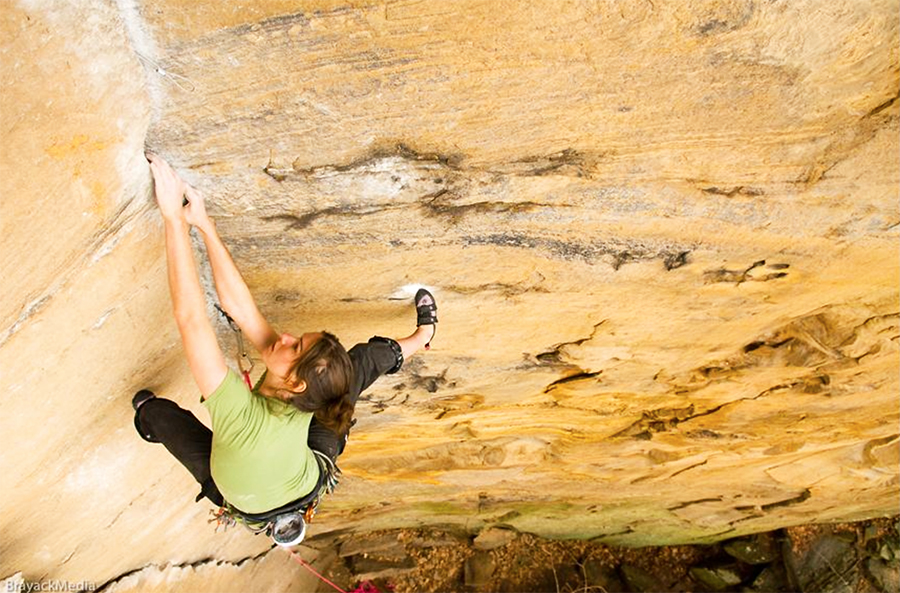 In total, climbers spent $169.0 million on gear in 2018, up 14.4 percent, over the 36-month study period according to NPD data. On average, climbers spend more than $1,200 more than the average outdoor consumer on gear and apparel—and outdoor climbers spend even more than indoor-only climbers.
The biggest categories include climbing shoes, representing 25.0 percent of sales followed by climbing accessories, 14.7 percent; climbing harnesses, 10 percent; climbing carabiners, 9.7 percent; and climbing ropes, 8.4 percent.
However, further analysis revealed unit price increases drove sales increases. During the same 36-month period, the average change in price for all categories of climbing gear rose 23.3 percent; in contrast, the total change in units sold dropped 7.2 percent. With prices rising, it was the nebulous category of climbing accessories which saw the greatest increase in prices at 36 percent. Climbing ropes, on the other hand, dropped in price by almost 30 percent over the last three years.
The study showed that the majority of climbers choose to buy their gear at brick & mortar stores rather than online commerce. In addition, more than half of climbers, both indoor and outdoor, want retailers to inspire them to get outside. According to OIA's data, 84 percent of climbers prefer to purchase at brick & mortar stores rather than shopping with online retailers.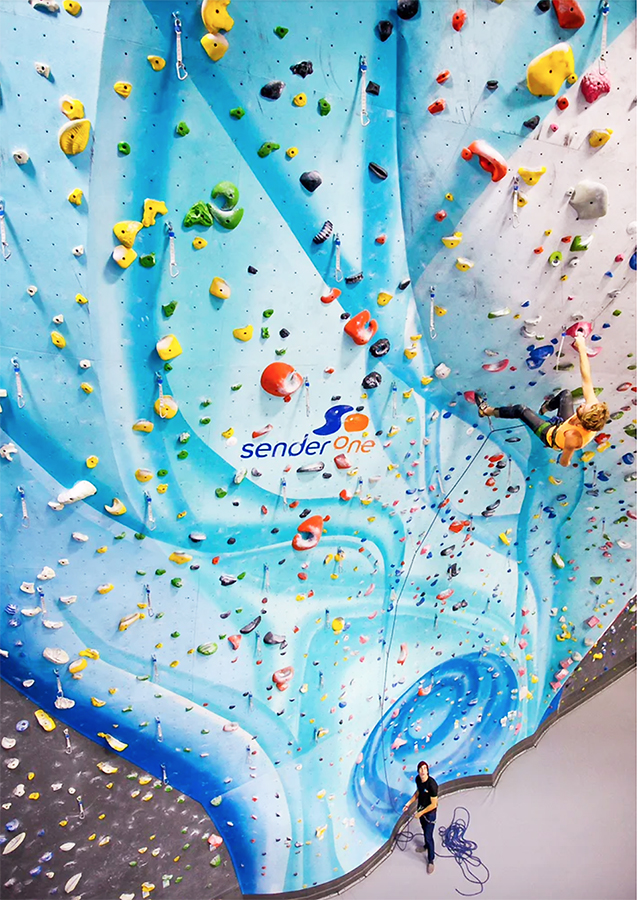 Indoor Climbing Gym Industry Heading Toward $1Bn Valuation
The overall contribution from climbing also takes into account the fast growth in indoor climbing gyms. According to the OIA's participation data, indoor climbers account for 52 percent of the climbing population.
The Climbing Wall Association (CWA) estimates that the indoor climbing gym industry will be worth $1 billion by 2021—in 2017 the estimated industry revenue was over $618 million.
According to the CWA, there are 573 commercial climbing gyms operating in the U.S. (478) and Canada (95). CWA found that in 2017 there were 43.4 million check-ins at indoor climbing facilities, or about 81,693 check-ins per facility. The average visit duration is 2.3 hours with over 100 million facility visitor hours logged annually. With the average gross income per check-in yielding $20.13, gross income for check-ins at U.S. climbing gyms equates to $873.6 million.
Climbing gym facilities yield an average of 102.3 new members per month.
Demographics
Fueling all the growth is a corresponding rise in climbing participation. The report cites OIA data showing approximately 7.7 million participants in climbing in the U.S. in 2018, up from 7.26 million the previous year. Millennials (between the ages of 18 and 35) accounted for 65 percent of climbers.
Among indoor climbers, OIA's data suggests a relatively even gender split with 58-percent men and 42-percent women. Outside, far more men climb (67 percent) than women (33 percent). Median age, percentage of participants who are married with children, is much the same.
According to the American Alpine Club's 2018 survey, the AAC membership is overwhelmingly white (85 percent) and male (72 percent). Non-members who took the survey are also mostly white (82 percent) and male (57 percent).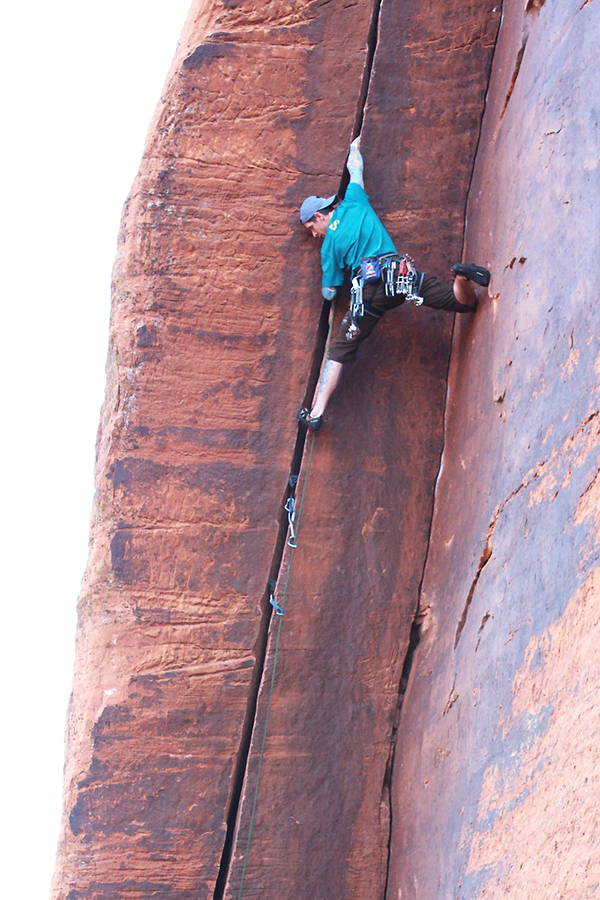 Other findings in the report:
Fifty-seven percent of outside climbing areas are located on federally managed lands.
Climbers contributed more than 65,544 volunteer hours toward conservation and land stewardship efforts in 2018 through the Access Fund's Adopt-a-Crag Program.
Fifty percent of all climbing-related accidents occurred from "falling or slipping" on either rock or ice. Across U.S. climbing gyms, there were just .007 reported incidents per 1000 visitor hours when compared to a national average in CrossFit of 2.3 injuries per 1000 training hours. Climbing gyms have an exceedingly low rate of injury.
The full State of Climbing report was made possible by the collaboration of multiple key partners including the Access Fund, Climbing Wall Association, American Mountain Guides Association, USA Climbing, USA Ice Climbing, United States Ski Mountaineering Association, Outdoor Industry Association, NPD Group, Colorado Fourteeners Initiative, Brown Girls Climb, Latino Outdoors, Colorado Mountain Club, Joy Trip Project, and Paradox Sports. A copy of the report can be downloaded here.
Photos courtesy Momentum Indoor Climbing, Sender One