"Stance is a young company that married action sports culture
and a healthy lifestyle to reinvigorate that boring old commodity, the Sock."
— USA Today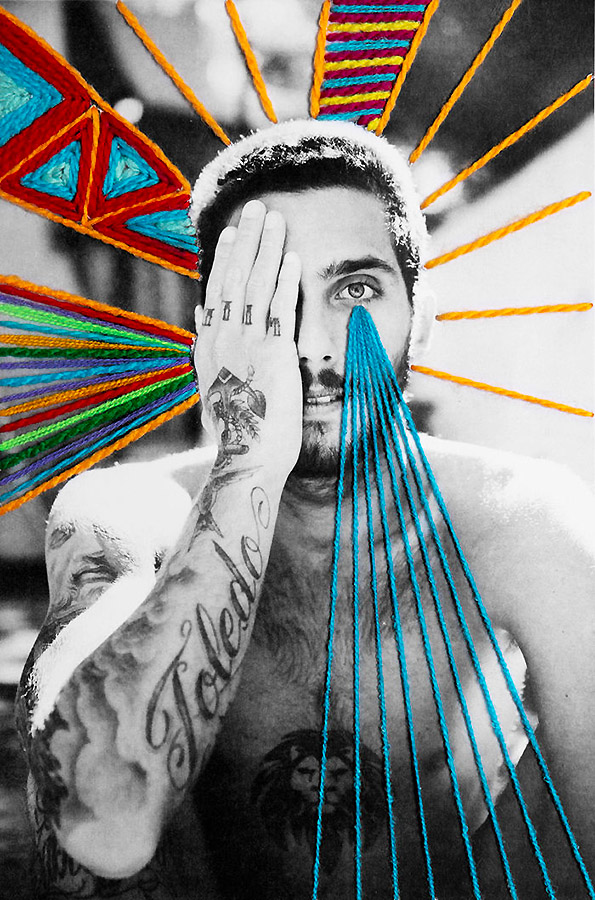 We Align With The Ones Who Stand Apart ... That's what makes a Stance Sock different from other performance sock brands. Engaging the consumer with cutting edge prints, patterns and colors and yet fully understanding the importance of producing a really good end-use performance product "purposefully built".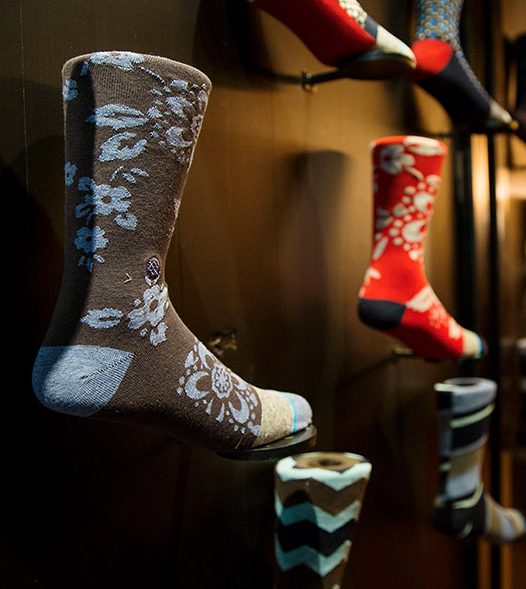 The Founders of Stance saw a category that had been ignored, taken for granted, looked over, and dismissed. So they ignited a movement of art and self-expression into the sock category that has drawn athletes, performers, and iconic cultural influencers to the brand — a group they call the Punks & Poets.
For a brand that is less than 10 years old, Stance has hit a chord by focusing on its creative roots with technical innovation. Today you can find Stance socks in over 40 countries and on the feet of NBA, NFL, MLB and college players … and anyone who dares to be different.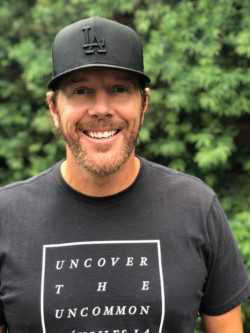 We talked with Ben Masek, senior VP Global Sales, Stance, pictured left, while he was commuting by train to work about the brand's socks, driving mission and the new campaign "Uncover The Uncommon." Listen in on our conversation.
Stance socks are purposefully built with end-use in mind. We also know that at the end of the day we can't just have some of the Stance DNA that initially launched the brand—print, pattern, color and collaborations in performance. We know that there are many great sock brands in the performance space. For Stance, to be competitive, we really needed to make sure that are socks are "purpose built" and print, pattern and color come after.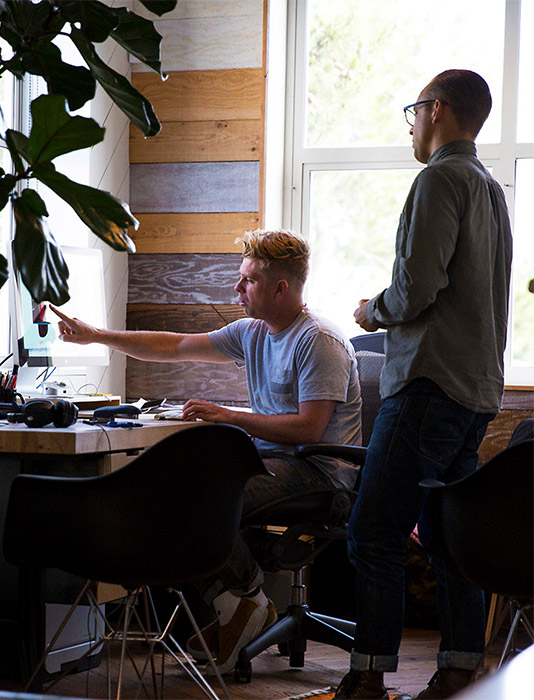 Innovation is big to us. Something that we have generated recently is Feel360 Technology. The technology uses fibers that reduce odor, wick moisture—while using premium twisted yarns to increase the resilience to wear and tear. Our socks stay fresh, dry and durable over hundreds of uses.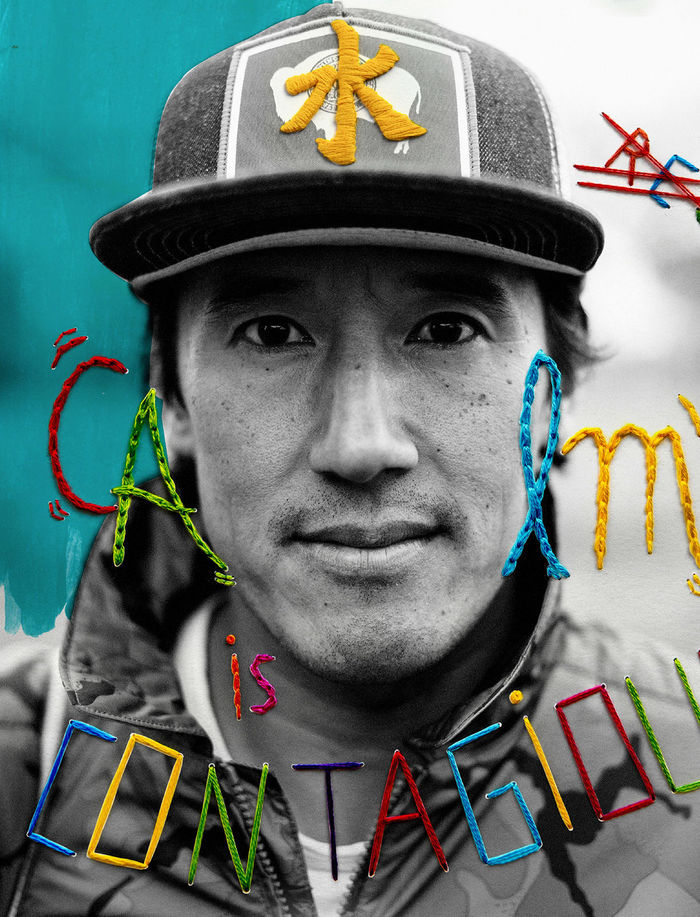 Who are the faces that push Stance in the performance category? We have always had a good roster of ambassadors or what we call our Punks & Poets—James Harden, Lauren Fleshman, Bubba Watson, Jimmy Chin, pictured left, Ronnie Fieg, Rhianna, Anton Krupicka, Jose Altuve, to name a few. These amazing athletes are united by uniqueness and tied together by their uncommon thread. They have legitimized Stance in the performance category, but they are also comfortably pushing us to innovate and deliver a really exceptional product to market celebrating and honoring individuality.
Socks are one of the more difficult pieces of technical apparel to produce. There is a real science behind the category.  The outdoor and performance enthusiast appreciates the technical features and benefits of Stance socks but, in general, the mass community of consumers look at socks as a commodity, and that's what we are trying to change and let people know that socks are a piece of equipment for you in the performance channel.
Let's talk about the brand campaign Uncover The Uncommon. Sure. This is our first brand campaign that we brought to our lifestyle and performance divisions under one message. So, whether you go into a Footlocker, Zumiez or REI retail store, you will see the same brand message reinforced regardless of the category of distribution. Our hope is that repetition will drive Stance brand awareness overall.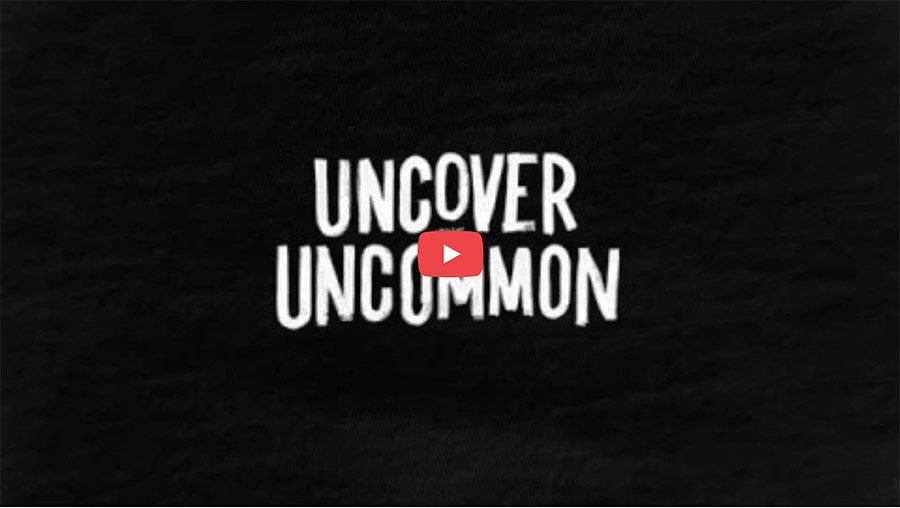 Uncover The Uncommon is about looking at life through an uncommon filter. It's about challenging the norm through different walks of life and using an uncommon perspective to change the game or make an impact on those around us. It's definitely important for us that, again, we have a brand campaign that unifies and links both of our channels at retail. Uncover the Uncommon is the campaign that pulls those together in one, big proud voice.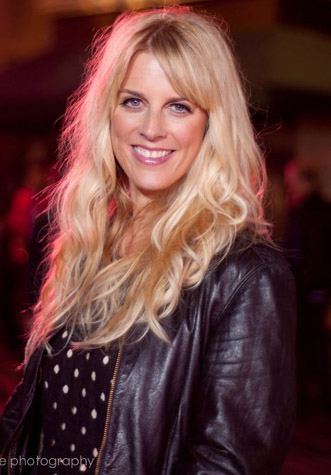 Who came up with idea for the tagline and the campaign for Uncover The Uncommon? Our chief marketing officer, Candy Harris, pictured left. If you look at the imagery in the campaign, there is a lot of thread work. We shot some of our "Punks and Poets" in action or in lifestyle areas. We had some of our "Punks and Poet" artists literally take thread and weave it through a printed picture and then reshot the photo again for a fantastic three-dimensional look. The campaign will extend next year to outdoor billboards, bus stops, subway stations and TV spots in key territories and cities around the U.S.
What has been a turning point for the brand? We were named the official sock of the NBA for two years. It was key to us to bring more eyes to the party. And that time period brought a lot of new consumers to the brand. All the great basketball athletes were wearing Stance socks, and our logo was on the socks.
Most recently we became the official MLB on-field sock. A lot of the guys have chosen to pull their socks up to their knees going back to the retro look of baseball, and we can get really creative with those designs that celebrate their cities and the teams. That's been a real big win for us.
Stance wants to be the agents for change with consumers who see socks as a commodity product and not a technical piece of clothing because they have been so used to buying socks in six packs or buying their tube socks at Costco. For a company of performance and lifestyle, we are really trying to change that perception. It's more than just a sock.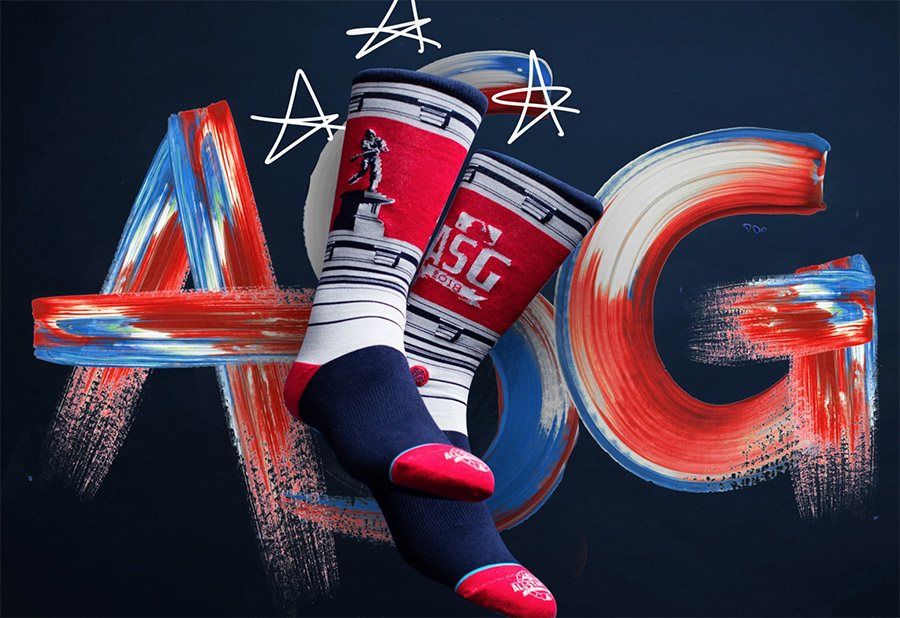 Underwear is another category that we're good at. Retailers came to us and said they love our socks, but that they would like to see Stance do underwear, too, the way we do socks with print, pattern and color. And they gave us a push to innovate in that category as well. So, in 2015, we introduced our "Butterblend" men's underwear collection.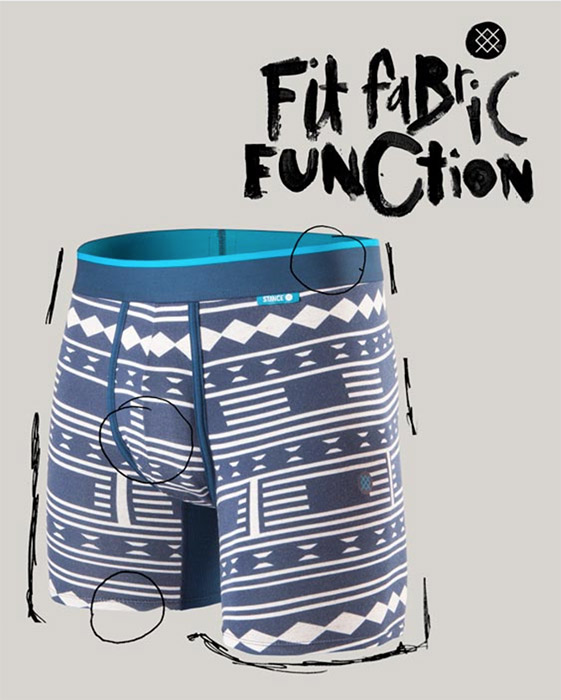 Butterblend is a fabrication made of casein, poly and cotton that we use in our premium underwear that will extend into our t-shirt range and premium socks. Casein fiber uses milk proteins, which soften the threads so when mixed with poly/cotton, you have an exceptionally soft material next-to-skin.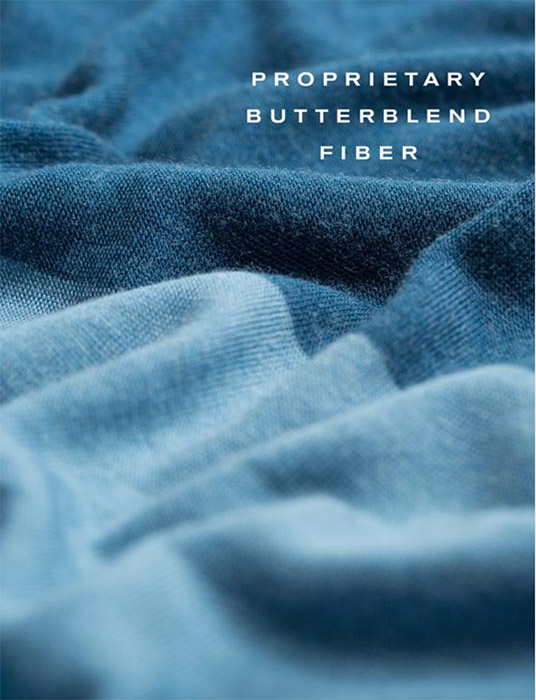 Why was casein selected as a fiber? It comes down to the softness. When you put that together with cotton/poly, it's an incredible package for men's underwear and collections to come.
Is Stance an official partner of the NFL, MLB, NBA and College? Correct. We license NFL properties, and sell to our larger distribution and also in the stadiums just as we do with the MLB and NBA. With the NBA, we have an exclusive for the lifestyle off-court sock. We sell that as well in the stadiums. For colleges, we sell through the college licensees and campus bookstores but are not exclusive.

Talk about the subscription boxes Stance offers on your site? We launched "Subscription" during Holiday 2017, and we have had a very high rate of adoption. Customers can choose frequency, how many socks in a subscription and can cancel at any time. The great thing is that you can pick socks that vary in price point for a flat fee. It's not like you are choosing a subscription based on a per-price for socks. It's a flat rate that you pay as a consumer, and you are able to pay any price point you like out of our collection. You can also select the month you want to receive socks. To learn more click here.
United by uniqueness and tied together by the Uncommon Thread, Stance is a brand that honors and celebrates individuality and creativity. "One's colorful personality can't help but reveal itself with a splashy pair of Stance socks." — Vogue. Photos courtesy Stance