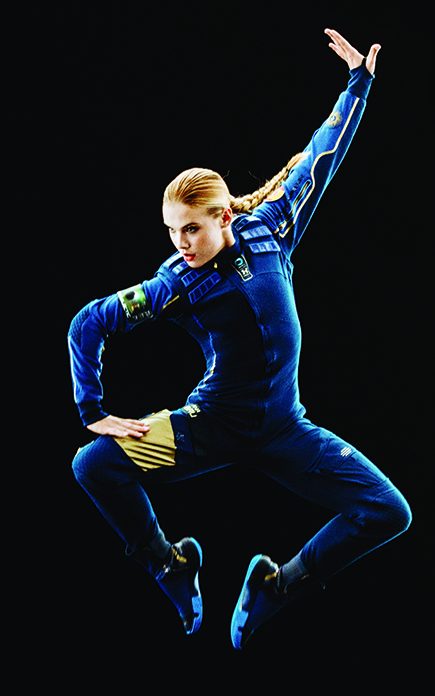 <span style="color: #999999;">In January, Virgin Galactic's Sir Richard Branson and Under Armour's Kevin Plank announced their collaboration to create technical "spacewear" for Virgin's Galactic astronauts.
The "system"—comprised of a base layer, spacesuit, footwear, training suit, and limited edition astronaut jacket—is the first of its kind created for Virgin Galactic customers ready to embark on human spaceflight.
"Virgin Galactic gave us an exciting challenge to build the world's first commercial spacesuit. Innovation is at the core of everything we do, and our team delivered a unique twist on the classic spacesuit utilizing both existing and new UA technologies to define space gear for the future. It is an incredible opportunity to showcase our key performance innovations in space at the highest level and continue to push the limits of human performance." —Kevin Plank, Founder + Executive Chairman, Under Armour
<span style="color: #999999;">From the initial concept through to the final design, input came from a team of experts, including doctors, astronauts, trainers, astronaut trainers, pilots, apparel and footwear designers, engineers, and future astronaut customers.
The spacesuits, made from lightweight flight-grade fabrics, offer cushion in the elbows, knees and the footwear for safety in out-of-seat zero gravity. Training suits compliment the spacesuits on optimizing the effectiveness of astronaut preparation in the days immediately before spaceflight. The technical performance fabrics were rigorously tested in lab conditions to match the measured environment at all stages of spaceflight and for comfort, fit and performance properties to regulate body temperature.
Virgin Galactic Mission Specialists will also wear the "system" on board VSS Unity's crewed test spaceflights before commercial flights, which are expected to start in 2020.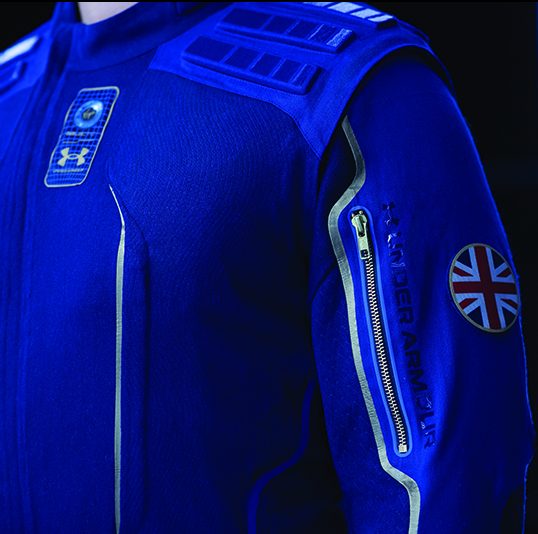 The spacesuits will be fitted to each astronaut while immediately identifying them as astronauts, and as part of a mission. The spacesuits will also have differentiated features that recognize and celebrate each astronaut's journey with country flags and name badges.
"Spacesuits are a part of the iconography of the first space age; our visual impressions of human spaceflight and what astronauts wear are inextricably linked. Requirements for astronaut spacewear, as we enter the second space age, are evolving, but the design challenge has not diminished. We were delighted when Kevin and Under Armour stepped up to this task, and they have surpassed our expectations. I love the way the spacewear looks, and I love the way it feels. I also love the fact that the next time I put it on, I will be on my way to space." —Sir Richard Branson
Photos courtesy Under Armour + Virgin Galactic