Southlake, TX Solo Stove recently acquired Chubbies Shorts, Oru Kayak and ISLE SUPs under its new Solo Brands banner. SGB Executive spoke with CEO John Merris before the announcement to learn more about the acquisitions and its direct-to-consumer (DTC) business model.
The new company's vision, said Merris, is to "build a better, community-focused, DTC experience, with the brands joining forces to offer high-end D2C expertise and technology while giving back to their communities." Solo Brands plans to leverage its multi-faceted DTC experience to create "synergies and optimize resources across all entities with enhanced technology, processes and operations."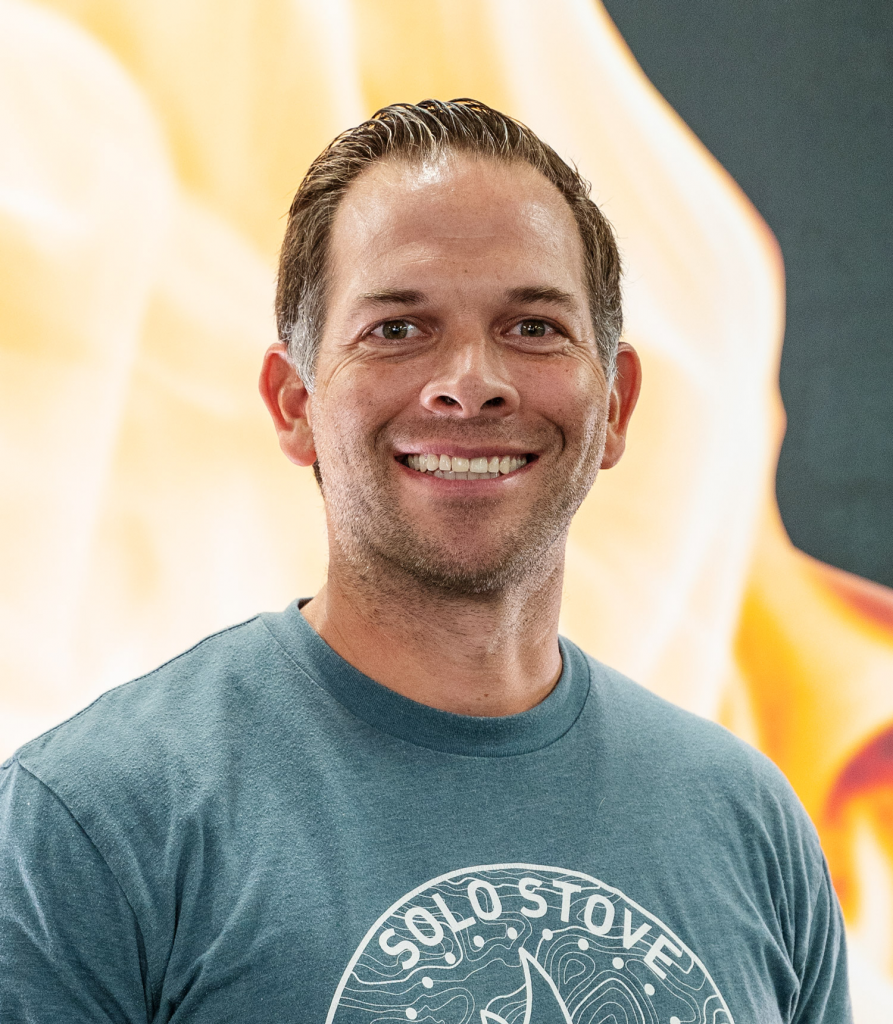 How long have the acquisitions been in the works? It may be surprising, but the impetus behind Solo Brands came about quite organically. At the beginning of 2021, we started to have more conversations with external brands, and we discovered that there were brands that not only thought about building a business in the same way we did but also that were unified in their approach to creating good that had been the underpinning of the Solo Stove brand from day one.
As we talked further, we realized that mission was so deeply integrated into the fabric of all of our businesses that it felt entirely natural to partner and build the future of DTC around this theme. We feel honored that these brands have chosen to join us in this journey and look forward to continuing to "create good" as a team for many years to come.
Solo Stove has been successful. Do these brands have the same potential? Absolutely. These brands are respected, distinctive adventurous lifestyle brands that are profitable, growing and built for a passionate community of brand evangelists. As the outdoor industry continues to grow, each of these brands sees great opportunity for their products. By teaming up and leveraging resources, each brand will be more empowered than ever.
Why these brands? They seem somewhat tangential to firepits and stoves? Solo Brands entities share a common ethos —creating and enhancing great moments and greater memories. It's a team of brands building a responsible business by supporting its customers, their communities and the environment they adventure in. Each brand offers simple and ingenious products focused on creating experiences that form connections with people and the natural world. From backyard grill masters to water-based yogis, urban-dwelling adventurers to backcountry explorers, our respective communities encompass a crew of passionate, vibrant and loyal brand evangelists eager to rally around products that inspire their next adventure. In addition to focusing on "creating good" through their product portfolios, a core tenet is a dedication to giving back to communities and relevant causes. We donate a portion of all revenue to support their communities and our environment.
Will there be staff changes or locations? Nothing at this time, but we will note that we are actively exploring what's best for our employees. When we think about our values, one of our guiding lights is prioritizing the customer, company and self. As the leaders at Solo Brands, it's imperative for us to understand how to uplift our company such that we can deliver the most excellent customer experiences in DTC. Given the expanded reach throughout our portfolio, we have new opportunities to understand what's best for our employees from a location and remote-work perspective, and we're digging into those opportunities.
Shorts, kayaks, SUPs, and stoves. Are there other categories you're looking to get involved with? We plan to stay within the outdoor/adventure lifestyle industries, but more critical than the category is the quality of the brand, the customers' love of the product and the brand's vision to "create good." We want to ensure we're partnering with excellent brands that are creating beloved products that are genuinely additive to people's lives and that the brands also have a focus on doing right holistically, not only through their products but in the way they treat their employees and take care of their communities.
How does Solo Stove's D2C program differ from the other brands, and will they all augment each other? Our vision is to empower the e-commerce-first brands of the future. In that sense, it's essential that we not only learn from each other across brands but also build efficiencies and resources internally that empower all of our brands. With our platform, our learning will be supercharged as each brand pursues its own distinct strategic objectives. By leveraging these learnings across the platform, we can empower each brand to grow faster and more efficiently than otherwise if it were operating on its own. In that way, we can truly build a multi-brand ecosystem that delivers the best customer experience in e-commerce.
What does this D2C push say about the current state of brick and mortar? While we still believe there's a massive role for brick and mortar in commerce, we're convinced the brands of the future will be built online, and that is where we're investing the vast majority of our time and resources. While customer connections can be created anywhere, the ubiquitousness of digital in the lives of our customer base, and the convenience and comfort of e-commerce, are undeniable.
We fundamentally believe digital-first commerce presents the absolute best customer experience over time. We connect with our customers every single day on social media and in messaging across email and SMS, both sharing more of our brand and getting feedback directly on where to go next. The digital media landscape is still being built but is massively powerful in helping distinct and beloved brands carry their message to the right customers at the right time. Finally, digital commerce is a decidedly customer-first way to shop, not only because of the convenience of shopping from home but also the data we can bring to bear to work to improve their experience day in and day out.
Photos courtesy Solo Stove/John Merris