Hit by a double-whammy of store and resort closures to slow the spread of the coronavirus, sales across the snowsports industry were down 43 percent in dollars and 45 percent in units in the month of March, according to SIA's U.S. Snow Industry Retail Market Report. The tough month caused the snow industry to show a near mid-single-digit decline for the 19/20 snow season.
The season ran from August 2019 through March 2020 and the results were shared in a webinar Thursday by Laura Hills, director, client development and Julia Day, executive director, business development, both from The NPD Group*.
On the webinar, Hills noted that in an April webinar, NPD shared that sales for the snow industry from August 2019 through February 2020 were flat in dollars and down 1 percent in units. With the "abysmal" March, sales for the season through March 2020 were down 4 percent in dollars to $6.5 billion. Unit sales were down 5 percent with ASPs (average selling prices) gaining 1 percent.
Fortunately, the month of March typically accounts for only 10 percent of dollars sold for the full snow season with the big months being November and December, typically about 20 percent and 30 percent, respectively. For 2020, March accounted for just 5 percent of the full-season sales.
Among the three macro categories NPD covers in the snow space, apparel, the largest by sales volume, had the worst performance, down 6 percent in dollars, to $6 billion. Equipment was delivered flat sales for the 19/20 winter season, at $2 billion.
Accessories were down 4 percent in dollars for the full season, to about $200 million due to declines from sunglasses. Both bags and backpacks, which are in the Accessories category, were up 4 percent for the season.
Among channels for the 19/20 season, Snow Specialty sales were down 5 percent in dollars to $2.9 billion, Snow Chain sales were off 3 percent to $2.4 billion and Snow Internet revenues fell 4 percent to $1.2 billion. In March, Snow Specialty and Snow Chain sales were down 55 percent and 45 percent, respectively, due to store closures that largely began in mid-March. Snow Internet sales in March were down 1 percent as 10 percent growth in unit sales were offset by lower ASPs.
Apparel Dragged Down By Double-Digit Decline In Outerwear
Among apparel categories, outerwear — by far the biggest category — was down 11 percent for the 19/20 snow season to $2.5 billion. The second-largest category, Sportswear, grew 15 percent to $900 million.
The remaining four categories saw declines including handwear, down 11 percent to $328 million; headwear, declining 10 percent to $236 million; cold weather undergarments, off 6 percent to $226 million; and socks, also declining 6 percent to $64 million.
Day noted that apparel and footwear were significantly more impacted than other categories in the early days of the pandemic as consumer spending shifted toward food and other "essentials." But she also said even before March, the overall apparel category had been struggling to match "standout performances" in the 18/19 season seen across categories.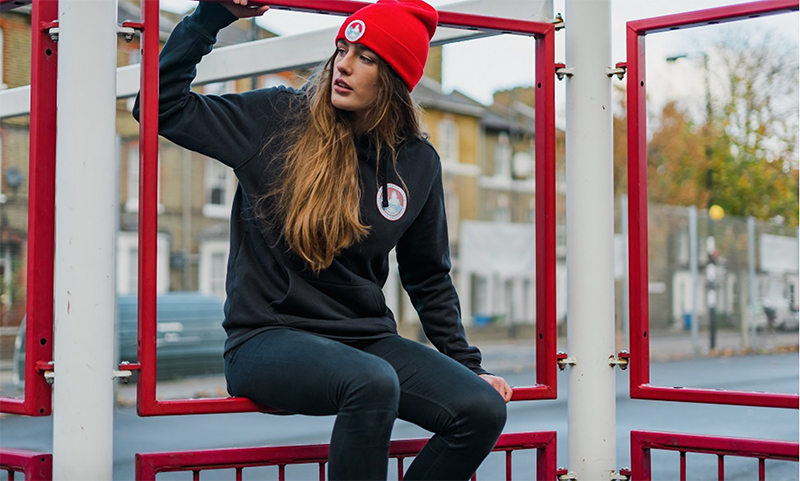 The sportswear gains were driven by the sweatshirt category although active bottoms, particularly sweat pants, have been "the uniform of choice" as people have quarantined and worked from home.
Snow Chains accounted for the majority of growth in sweatshirts, led by Nike and Champion with The North Face also gaining some traction in that channel. In Snow Specialty and Snow Internet, Patagonia drove the majority of the increases in sweatshirts.
In Outerwear, Insulated, the largest category at 62 percent of Outerwear sales in dollar shares, was down 8 percent in dollars for the season. Fleece/Wool, the second-largest category, was down 14 percent while Non-Insulated declined 24 percent and Soft Shell was off 23 percent.
Among brands in insulated tops, the big share gains went to Patagonia at Snow Chain, Obermeyer at Snow Specialty, and Patagonia and Arc'teryx at Snow Internet. In fleece tops, private label saw the strongest market share gain across Snow Chains while Arc'teryx and Patagonia generated share gains at Snow Specialty and Snow Internet., In non-insulated tops, share winners included The North Face, Mountain Hardwear, Arc'teryx and Patagonia.
Equipment Sales Boosted By Strength In Snowboard And Alpine Touring
The flat performance overall in the Equipment category was helped by gains of 4 percent in Snowboard, to $375 million; and 15 percent in Alpine Touring, to $47 million. Also helping was that Alpine, the largest category, was flat, at $643 million. Those developments helped offset a 7 percent decline in the second-largest category, Winter/Snow Accessories, to $442 million.
The flat Equipment performance came in spite of a 44 percent overall decline in the month of March as the store closures were not offset by a pickup in online sales. Snow Internet sales in March for the Equipment category grew 13 percent in dollars supported by gains of 20 percent for Alpine, 16 perfect in Winter/Snow Accessories, and 34 percent for Alpine Touring. Snowboard's Snow Internet online sales were flat in March.
In Alpine's sub-categories, Alpine Skis were down 1 percent for the full snow season to $268 million; Alpine Boots were off 2 percent to $266 million, Alpine Bindings were up 8 percent to $83 million, and Alpine Poles eased 1 percent to $25 million.
Alpine Skis continued growth in flat skis which nearly made up for declines in system skis. The 91-to-100mm width remained the most popular by share after overtaking the 80-to-90mm width in the 17/18 season. The women's-specific Blizzard Black Pearl 88 remains the number one selling ski overall, shown below

On an absolute dollars sold basis, the top sellers in Alpine Ski were Nordica Enforcer 104, K2 Mindbender 99TI, K2 Mindbender 9C, Atomic Bent Chetler 100 and K2 Mindbender 90TI.
In Winter/Snow Accessories, snow goggles & accessories were down 9.6 percent, snow sports helmets were off 7.9 percent while backcountry accessories gained 14.7 percent. The backcountry accessories category benefited from a 52.9 percent hike in sales in March led by gains in skins and beacons. In the snowboard category, the biggest dollar gain among brands was generated by Lib Tech, followed by Burton, Salomon, Jones Snowboards, and Vans.
Cycling And Fitness Sales Take Off Amid Pandemic
Day addressed some of the broader trends around the retail space and overall sporting goods category.
NPD's figures show sales in dollars have finally recovered, up 5 percent in the week ended May 30, after running negative since early March, including the collapse of nearly 30 percent in some weeks.
NPD's broader findings also show that outsized online growth has begun to taper off, although growth rates remain strong. Day stressed that the online gains weren't only coming from Amazon, which had shifted to focus on the delivery of essential merchandise, but across many online platforms.
Day noted that while much has been made of consumers purchasing toilet paper, cleaning supplies, food, and other "essentials," the sporting goods sector also saw a pickup in categories that supported stay-at-home measures and social distancing. These include bikes, home fitness, camping gear, and basketball hoop systems.
For March, the biggest declines were seen by apparel, down 39 percent to $1.51 billion; and athletic footwear, off 40 percent to $1.35 billion. Day said both athletic footwear and apparel had picked up in the month of May as stores started to reopen.
Outdoor Sports Equipment sales were down 13 percent in dollars to $663 million in March as gains in camping and basketball hoops systems partly offset declines elsewhere. Team Sports Equipment, particularly impacted by the postponement of the baseball season, was down 25 percent to $601 million. In the small Snow Sports Equipment & Accessories category, sales were down 45 percent to $127 million in March.
On the bright side, Cycling sales in March ran up 39 percent to $682 million helped by not only the sport being seen as safe for social distancing, but many cycling shops were deemed essential and remained open for business during the pandemic. Health & Fitness Equipment sales catapulted 129 percent to $466 million as the home fitness trend accelerated with the closure of gyms.
Exploring how March impacted sales for the year, sales for the twelve months period through March 2020 were down 2 percent in Activewear and also off 1 percent in both Athletic Footwear and Snow Sports Equipment & Accessories. Outdoor Sports Equipment was flat in the twelve months. Gainers in the twelve months include Team Sports Equipment, up 5 percent; Cycling, ahead 6 percent; and Health & Fitness Equipment, up 15 percent.
Other findings from the report:
In the Specialty Channel for the 12 months through March 2020, Bike Specialty was up 5 percent in dollar sales, Outdoor fell 4 percent and Snow was down 5 percent.
The Top 10 sub-categories in dollar/volume change for the 12-months through March 2020 were Basketball-Inspired Sneakers, Sweatshirts, Casual-Athletic Sneakers, Other Bottoms, Electric Bicycles, Bottles, Mule/Clog, Other Sleepwear, Basketball Portable Hoops/Systems, and Turtlenecks.
The Top 20 growing brands by dollar volume were Champion, Crocs, Hydro Flask, Tommy Hilfiger, Vans, Spalding, Specialized, Schwinn, Wilson, Trek, NordicTrack, Dr. Martens, Fanatics, Lifetime, Puma, Brooks, Franklin, Birkenstock, Cole Haan, and Dickies.
---
*The NPD Group collects point-of-sale data from select retailers for its U.S. Snow Industry View Tracking Service. Photos courtesy The North Face, Blizzard