Smith & Wesson Inc. announced that industry veteran Sue Cupero, shown below, has been promoted to the role of vice president, sales.
In her new role, Cupero will be responsible for the management of all commercial and professional firearms sales channels for Smith & Wesson, M&P, Thompson/Center and Gemtech brands. She will report to Lane Tobiassen, president of the Firearms division of American Outdoor Brands Corp.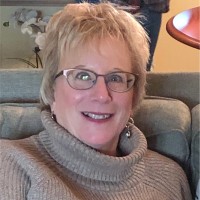 Cupero joined Smith & Wesson in 1979 in an accounting capacity. Within a short period of time, Cupero established successful relationships with the organization's external customers as well as its internal sales force. As a result, she was promoted numerous times within the sales and marketing organization, most recently as Senior Director of Sales.
Mark Smith, American Outdoor Brands co-CEO, said, "With over 40 years of experience in our industry and in our company, Sue has helped influence and position the Smith & Wesson brand for continued success both domestically and globally. She has been an instrumental leader in our sales organization while earning a high degree of respect from not only our customers but across our entire industry. Her deep knowledge of our company, our products and our multiple sales channels, positions her exceptionally well to lead our sales team into the future."
Cupero said, "I am excited about my new role in the company, and I am both grateful and honored to have the opportunity to lead our sales organization toward the next chapter for our company. Over the years, we have developed a tremendous sales organization staffed with great professionals, and together we have the privilege to represent some of the finest products in our industry. I look forward to leading that team as we take Smith & Wesson to new heights."
Photos courtesy Smith & Wesson/Sue Cupero