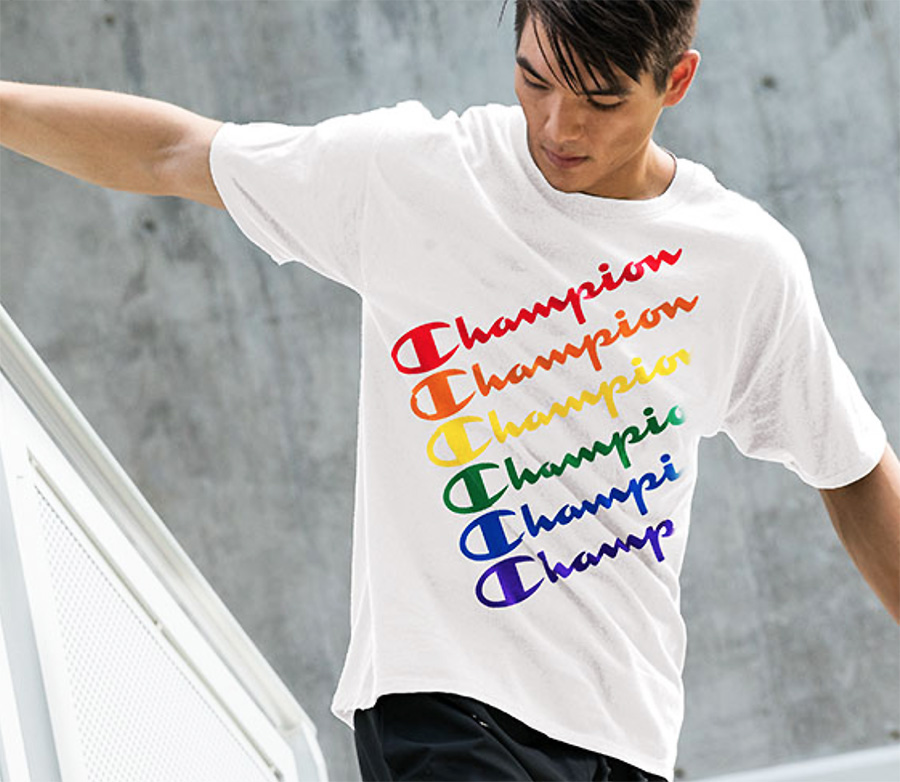 By Thomas J. Ryan
Speaking Monday at Stifel's Cross Sector Insight Conference, Barry Hytinen, HanesBrands' CFO, said product segmentation remains "very critical" to helping the Champion brand continue its healthy growth streak and avoid any inventory imbalances.
"We're being thoughtful about the growth and about being cognizant about not getting over distributed," Hytinen told attendees. "There's no question in my mind we could be in incremental customer doors today but we aren't because we're being thoughtful about where we want to place the product."
The goal is to come out with a range of product "that is appropriate" for various formats, whether a streetwear retailer, sporting goods store or department store.
Hytinen said Hanesbrands expects Champion's growth rate will naturally "start to taper" as the brand anniversaries heady growth in recent quarters. In the first quarter, Champion's sales grew 75 percent with growth in North America ahead 80 percent. Sales outside the mass channel grew 48 percent in 2018 in the U.S.
Champion did about $1.35 billion in revenues globally last year with about half of that in the U.S. and about half outside of the U.S., "both growing very fast rates," said Hytinen. For the current year, Champion's sales are expected to reach in the range of $1.75 billion to $1.8 billion, representing growth of about 33 percent.
HanesBrands still sees wide room for growth for Champion in the years ahead. Said Hytinen, "When we benchmark our Champion brand across other activewear brands on a global basis, we think there's a tremendous amount of opportunity."
Globally, Champion has a "tremendous amount of opportunity" to expand across Asia. Growth is still in its early stages in China, particularly when considering Champion's share in China versus major competitors. Said Hytinen about China, "Without a lot of opportunities, that business is doing very, very well."
The growth potential is similar in Japan and Champion further remains "under-indexed" in Korea. Said Hytinen, "There's a lot of consumer demand for the product in those markets, as there is around the world."
In Europe, the Champion brand historically has over-indexed in Italy and some Southern Europe regions but has recently found success pushing into Northern Europe. Added Hytinen, "And we've seen great uptake in Germany and in the U.K. and we continue to prosper in Western Europe."
In the U.S., Champion continues to expand within existing and new accounts, as well as by developing omni-capabilities.
Owned distribution, including its recent move to open its own stores in the U.S. and online, is also supporting growth. The champion.com website recently underwent an upgrade and new websites are being launched in Europe and Asia.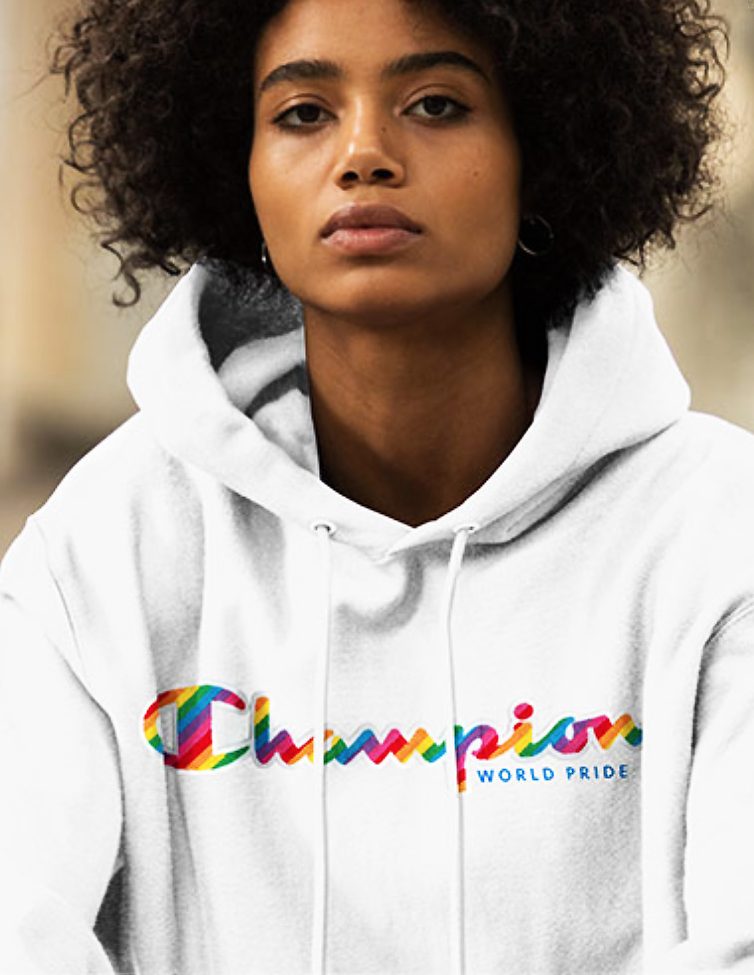 Overall, Hytinen describes Champion as generating "very balanced" growth with similar growth rates being seen domestically and internationally and benefiting from both healthy pricing and greater overall volume. Said Hytinen, "The brand has obviously been taking on more consumer awareness and demand for it, and we have permission to go into a broader product assortment, and our customers are even telling us that. We've been seeing comps improve as we've increased the space at our existing accounts."
Added Hytinen, "We think there's a tremendous amount of opportunity for Champion to grow. We want to be balanced about it though. We want it to continue to grow for many years, which is what we see. And when you see the next season and the season after that in terms of product, I think you will see a further segmented offering from us that really puts the brand in a good place across the various formats that we sell into."
Other topics brought up  by Hytinen:
Just over a third of Hanesbrand's business is international as several overseas acquisitions have helped diversify the business, including the acquisition of Champion Europe. About two-thirds of the international business is innerwear, and one-third, activewear.
Activewear's operating margins have improved to a low-teens rate, up from single-digits about a decade ago. Opportunities to further improve margins are expected to come from pricing actions, scale benefits and productivity improvements as well as decisions to exit some lower-margin businesses. Said Hytinen, "We don't want to play in commodity-oriented products and this year, in particular, we've noted that we are exiting some of the remaining, really low-margin business that we have in the U.S. activewear segment." C9 Champion is being phased out of Target by early 2020. The Hanes brand in activewear has also been seeing space reductions in the mass channel.
HanesBrands likely won't be pursuing an acquisition until it reduces its net debt to EBITDA to its target of between two and three times. "Some very strategic acquisitions" in recent years caused that ratio to be higher, at 3.9 times, at the beginning of 2018 and closing the year at 3.3 times. As the company uses excess cash to pay down debt, the ratio is expected to be about 2.9 times by the end of the year.
With the debt ratio within the target range starting in 2020, HanesBrands may again pursue its goal of deploying capital in "shareholder-friendly ways," including supporting its dividend, stock buybacks or acquisitions. Any acquisition would have to be in a category Hanesbrands is familiar with and it has to be complementary to its portfolio. The acquisition would have to be accretive in the first year and synergistic with the company's supply chain to wring out cost savings. Added Hytinen, "And additionally, we're very price disciplined."
Photos courtesy Champion
Thomas J. Ryan
SGB Media, Senior Business Editor
tryan@sgbonline.com