There has been a changing of the guard of sorts in the paddlesports category in the past few years, with new CEOs and companies behind such venerable brands as Hobie, Jackson Kayak, Confluence Watersports, Kokatat, MTI/Ocean Rodeo, and more. But what do these new owners think of the industry and its future, and what are their plans for their brands? To find out, SGB Executive canvased the companies and retailers to shed light on this new wave of ownership coming to the watersports world.
"A lot of people are looking at Pelican and Confluence," said Sutton Bacon, co-organizer of this year's inaugural Big Gear Show. "In paddle sports, maybe 50 percent or so of their retailers are specialty, with a fair number of 'lifers' who are pretty opinionated. We'll have to see how it goes."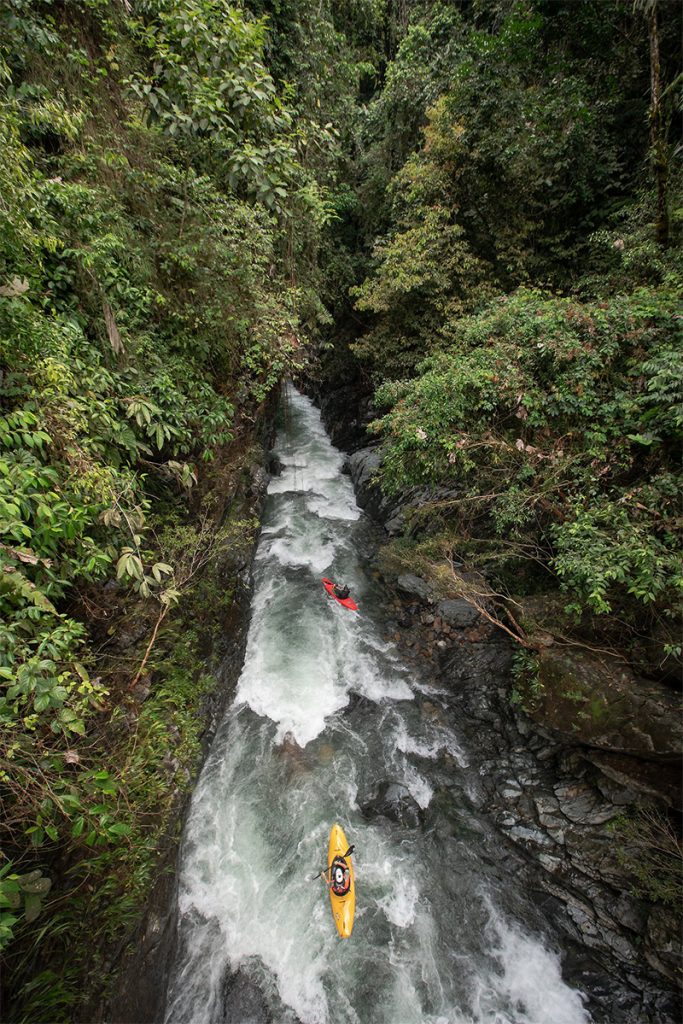 Indeed, the buying spree kicked off when Pelican International, Inc. acquired Greenville, SC-based boat maker Confluence Outdoor in late 2019, whose brands include Perception, Dagger and Wilderness Systems, Mad River Canoe, and Harmony accessories.
With the acquisition, Quebec-based Pelican instantly became the industry's biggest and most comprehensive paddlesports company, offering everything from premium to entry-level products across all categories. And the company gained a foothold in the inflatable market by adding this year's purchase of inflatable kayak and standup paddleboard company Advanced Elements. It now has more than 800 employees in three manufacturing plants across North America, with an extensive distribution network and R&D team in all categories.
"The combination will produce by far the largest and most comprehensive group in the paddlesports space," said Pelican co-founder Antoine Élie. "We offer, under the best brands, a complete line of products spanning all paddlesports categories, catering to the needs of all types of consumers." Added CEO Danick Lavoie, "The acquisition capitalizes on the strengths and capabilities of two synergistic businesses and brands in a consolidating and globalizing industry."
"There are good and bad things about consolidation, and it can be fine when the leadership involved understands their role," said Darren Bush, owner, Rutabaga Paddlesports, one of the largest paddlesports specialty retailers in the country. "The good news is that it provides a cash influx when a company is strapped, whether due to market forces or bad management, and can be helpful when a company grows out of its entrepreneurial phase and needs to change. It can bring in new leadership if needed and sometimes offers an owner a way to sell their company and provide succession.
"The bad news is that, as the suits take over, innovation slows to a crawl because R&D is expensive and doesn't pay out this quarter," he added. "The company becomes part of a machine with centralized customer service. Then the brand dies and is quietly mothballed. There are too many examples of that to mention."
With its acquisition of Confluence, Pelican's role as the market leader surfaced only after previous paddlesports powerhouse Hemisphere Design Works, maker of Evoke, Future Beach and Sun Dolphin recreational kayaks, primarily sold in big-box retailers, closed its Muskegon, MI, headquarters in October 2019 after failing to secure the necessary working capital. The announcement came two years after industry giants KL Outdoor and GSC Technologies merged to form Hemisphere Design Works, at the time predicted to become the world's largest kayak maker.
Around the same time, Jackson Kayaks founder Eric Jackson left the company he founded in 2004, which started with whitewater kayaks later expanding into rec and fishing kayaks, coolers, and dog kennels. Under new ownership, a new corporate structure, and a new brand name-Jackson Adventures-the company brought on Peter Hausin as its new CEO.
More recently, in January of this year, kayak, surf and SUP company Hobie Cat Co. was sold to a private equity group consisting of executives from Detroit industrial auction company Maynards Industries, adding 65 new positions at its Oceanside, CA, headquarters to help with production. While the new team does not have experience in the paddlesports or surf/SUP markets, led by new Chairman Taso Sofikitis, it does have it in machinery, automotive, education, and high-performance sports. It plans to adhere to founder Hobie Alter's original product and business formula. It added new CFO and COO positions to complement its existing core leadership team.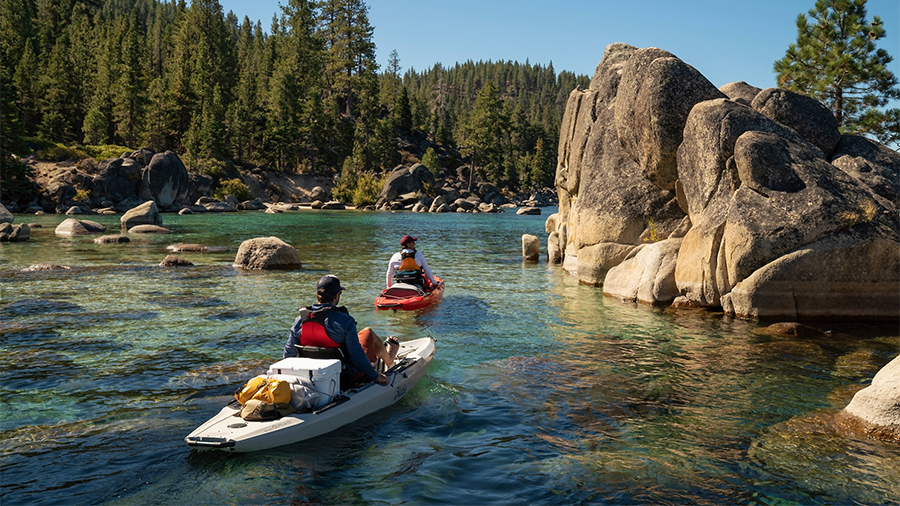 "The outdoor recreation industry represents an opportunity that excites us and promises near and long-term growth potential," said Sofikitis at the time. "Sales of kayaks and other watercraft are booming, and we see an opportunity to continue Hobie's legacy of innovation while improving distribution. We feel a deep sense of responsibility to maintain and grow the brand's legacy."
Ownership changes in paddlesports have continued through this summer, with Mustang Survival, a 55-year-old Canadian-based maker of lifesaving solutions, purchasing paddlesports apparel maker Ocean Rodeo and PFD manufacturer MTI Adventurewear. Purchased itself by the Wing Group in 2019, Mustang's most recent acquisitions give it more than 250 employees across the U.S. and Canada.
"When the Wing Group acquired us, we were fortunate to join an ownership group that was keen to invest in our growth," said Mustang Recreation Division Vice President Josh Horoshok. "Our strategy on the recreation side is to grow our presence in the sailing, paddling and fishing markets through product development and acquiring brands, like MTI and Ocean Rodeo, that will help us accelerate our growth plan."
Most recently, in July, 50-year-old paddlesports apparel maker Kokatat was sold by founder Steve O'Meara to the company's Director of Operations, Mark Loughmiller, who joined the company in 2013. Loughmiller said he recognized that Kokatat "is a cornerstone brand in paddlesports" and that he looked to build on its success as the company's CEO.
And he, for one, thinks his acquisition and the others bode well for the paddlesports category as a whole.
"All the recent acquisitions and investments in the paddlesports market are a reflection of the confidence in the current health and future growth of the category," he said. "The industry has experienced a solid surge in new participation over the past year, and we're working hard to capture and retain these new customers while maintaining the quality and reputation of our brand."
It ushers in an era of change for the paddlesports industry, as convoluted as the currents its products navigate. And each acquisition has its reason for happening.
"Mustang Survival has had difficulty entering the paddlesports world, so it bought MTI, retaining its founders in their roles," said Rutabaga's Bush. "It was a brilliant move, and it's already showing in their product line."
The Confluence purchase, he added, also had its merits. "Confluence probably would have been cut up and the parts sold if Pelican hadn't bought them," he said. "Some might look at that as consolidation, but it's more like a merger, and the new owners are good folks."
Then there are the owners who want to move on, he added.
"Steve O'Meara at Kokatat is one of the lucky ones who found someone in-house," Bush said. "The new folks will make improvements, of course, but they won't do the vulture capitalist stuff.
"Is this good long-term? I think it's neutral. Some mergers and acquisitions will be badly made. The good news is that it allows for sunlight to penetrate to the forest floor, where the seeds of new companies start to grow. As specialty retailers, we respect the larger manufacturers we work with and enjoy our business relationships, but it sure is fun to find a start-up and help them grow into their own."
Photos courtesy Mustang Survival, Hobie, Kokatat