By Eugene Buchanan
With winter lovers heading to the slopes this season, ski manufacturers have not wasted time facilitating the craze. They're experimenting with materials, shapes, profiles, and sustainable practices to keep consumers schussing well after the pandemic ends. Crossover skis for the up and down have become a standard SKU, as are versatile freeride offerings and pedal-to-the-metal carvers.
"People are looking for stability, liveliness, maneuverability, and greater versatility," said Völkl Marketing Director Geoff Curtis, adding many of its offerings crossover from 60/40 or 40/60 resort versus touring. "They want skis that make the mountain more fun both on and off groomers."
Consumers are also gravitating toward offerings that make dealing with gravity easier. "The common denominator of the products we're moving is ease and versatility whether it's a newcomer who wants to progress faster or a more experienced skier wanting the same ski for all-mountain skiing and touring," said Jeff Mechura, president, Elan USA.
The following is a roundup from SGB of what you will find at retail this season.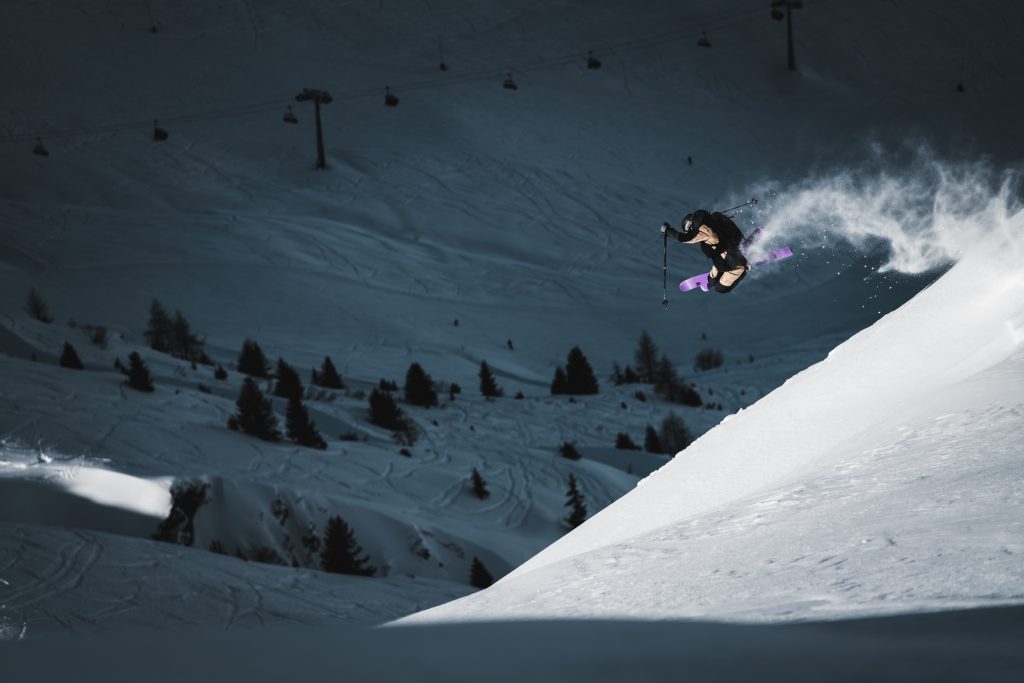 Völkl
Bavarian ski maker Völkl launched its next-generation Mantra M6 and Secret in its All-Mountain Freeride series, for performance in various weather conditions. Innovations include a tailored Titanal frame, where the material's width and thickness vary depending on ski length and location—thicker above the sidewalls in the tip and tail for damping and torsional flex and thinner in the binding area for softer mid-body flex. 
Aiding its blend of stability and liveliness is a tailored carbon tip, with custom-inlaid directional strands to reinforce torsional stiffness at the forward contact point. The skis also feature a 3D radius sidecut, letting users vary the turn radius to combine ease of handling with stability (tight radius in the center for short turns, and longer in the tip and tail for cruising stability.
K2 Skis
With a dimension of 138/99/123, K2's Mindbender 99Ti for men is a versatile ski that's quick edge-to-edge and offers float in powder due to its all-terrain rocker. Titanal Y-Beam construction balances agility and stability for all-mountain ripping. The Mindbender 98Ti Alliance for women measures 134/98/120 and serves up versatility in a women's-specific freeride design with the same construction, keeping it damp and stable at speed and in chop, and agile over technical terrain.
Line Skis
While most metal laminate skis prioritize stability and power, Line's Blade and Blade W all-mountain skis keep the focus on fun. Both models use an aspen core that complements the metal laminate with an aggressive and agile shape and tight turning radius.
Faction
Faction's Agent 1.0 is 150 grams lighter with a redesigned construction for the up; it's now the most lightweight ski in its lineup with fewer layers of fiberglass and more forgiving flex. The Agent 4.0 is stiffer than its 2020/21 version, and the Agent 4.0 POW collab uses sustainable tech with bio-based resin, recycled top sheet, base and sidewall material, and a sustainably sourced wood core. Its Prodigy 1.0 and 1.0X have a redesigned construction and new lengths; the Prodigy 0.0 and 0.0X are directional twin-tip models with an 85mm waist, and new graphics come to its Candide Thovex CT series.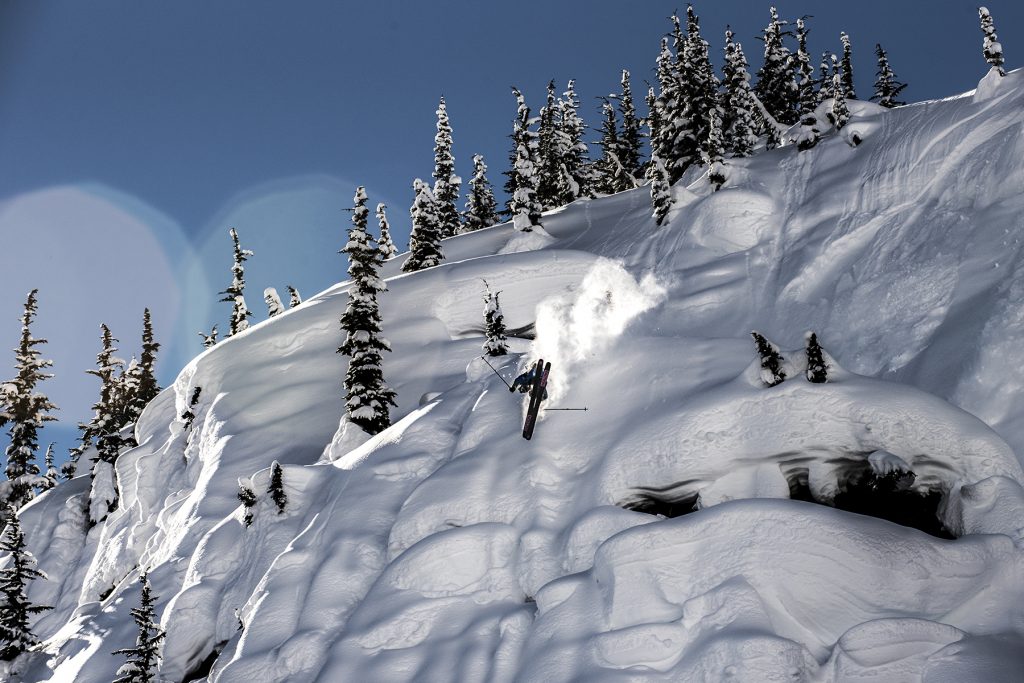 Elan
Celebrating its 75th anniversary, Slovenia's Elan dropped a limited early release of its new Ripstick 106 (143/106/120) and 96 (136/96/110) Black edition skis with QuadRod, giving its two-carbon-rod chassis more power and performance by adding two reinforcing carbon rods embedded in the core. Combined with the skis' tube light wood core, the extra carbon rods align along the forebody and tail for strength and flex. The Black edition also uses Elan's Amphibio Carbon Line Tech, an asymmetrical design reinforcing carbon over the inside edges for added power and stability.
Nordica 
After redesigning its all-mountain Santa Ana women's collection, Nordica ups its women's game for 2021/22 with the Wild Belle all-mountain series, including its quiver-killer Wild Belle DC84 and the more groomer-oriented Wild Belle 78 and 74. The DC84 features Double Core Technology, consisting of two poplar cores with beech wood stringers sandwiching a thin Pulse Core layer of rubber for a smoother feel. Nordica's Natural Stance lowers the binding zone by 2mm, with the heels slightly lower than the toes for a comfortable stance and more efficient power. The binding plates are also shorter and closer for more natural flex.
Salomon
Salomon's focus for 2021/22 is its new QST line, highlighted by the women's Stella and men's QST 106 (137/106/123) and powder-targeted Blank. The QST 106 and Stella (different top sheet and base) carry an all-terrain rocker, light poplar wood core, cork damplifier for stability, C/FX fiber technology in tip and tail for power and stability, and double sidewall tech for edge grip. Also, with C/FX tech for quick turns, double sidewalls and a cork damplifier, the athlete-designed QST Blank (138/112/127) has a 112mm waist for powder and freeriding with camber underfoot and early rise tip and tail.
Harvest Skis
From the craft ski market comes the Homegrown from Harvest, whose sidecut (136/105/126) promotes carving on the groomers with enough waist for when the going gets deep. Early rise and a tapered tip and tail increase float and turn release, while camber and a medium flex underfoot offer edge hold on firmer snow. The ski has a full-wrap hardened steel edge, vertically laminated all-wood poplar core, triaxial braid e-glass composite reinforcement, and vulcanized rubber in key areas for vibration dampening and laminate bonding.
Photos courtesy Faction