Said Kathy Kartalis, SVP of global product at Skechers, "The YOU collection is an exciting crossover between our lifestyle lines and performance, and really speaks to the way the modern, busy woman is living her life."
Writer: Thomas J. Ryan
Seven years after the launching its Performance division, Skechers has come out with its first athleisure collection solely for women, 'YOU by Skechers."
The slip-on sneaker style with a multi-traction outsole is designed "for the young woman who wants to go from the office to the yoga studio to dinner in comfort and style."
In a blog entry, Skechers described YOU By Skechers as an active line that combines lifestyle and wellness with an inspirational message. Wrote Skechers, "YOU by Skechers is designed with YOU in mind, whether you're on the move, at work or chasing dreams. YOU can have amazing comfort and support AND your own unique and fun style in the same shoe."
"The YOU collection is an exciting crossover between our lifestyle lines and performance, and really speaks to the way the modern, busy woman is living her life," said Kathy Kartalis, SVP of global product at Skechers, in a statement.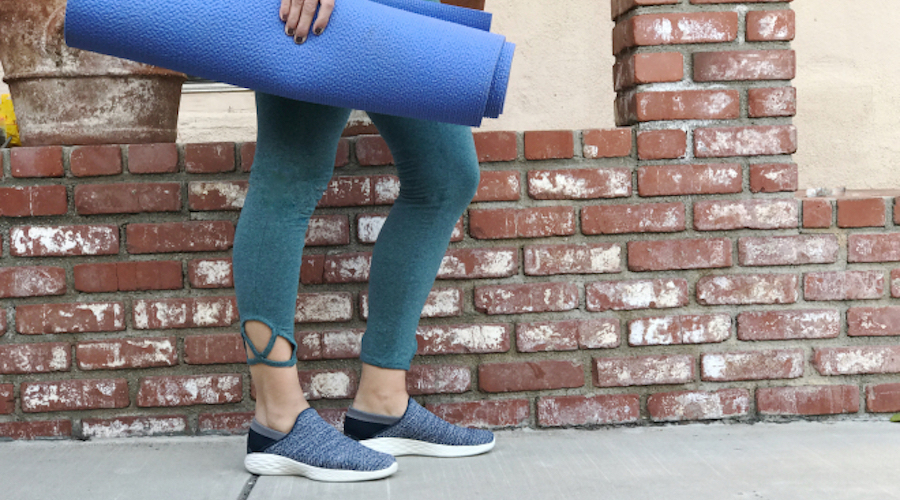 The line utilizes the top technologies and innovations from its Performance division. Soft woven mesh fabric and a sock-like knit fabric upper supports breathability, freedom of movement and a custom fit. A responsive, cushioned insole supports a high level of comfort.
"We've seen an explosion in the desire for lightweight wellness footwear in the athleisure marketplace," added Michael Greenberg, president of Skechers. "YOU by Skechers gives us the perfect opportunity to fuse the best aspects of both our performance and lifestyle experience to meet that need. We expect this versatile collection to resonate strongly with active women across multiple demographics."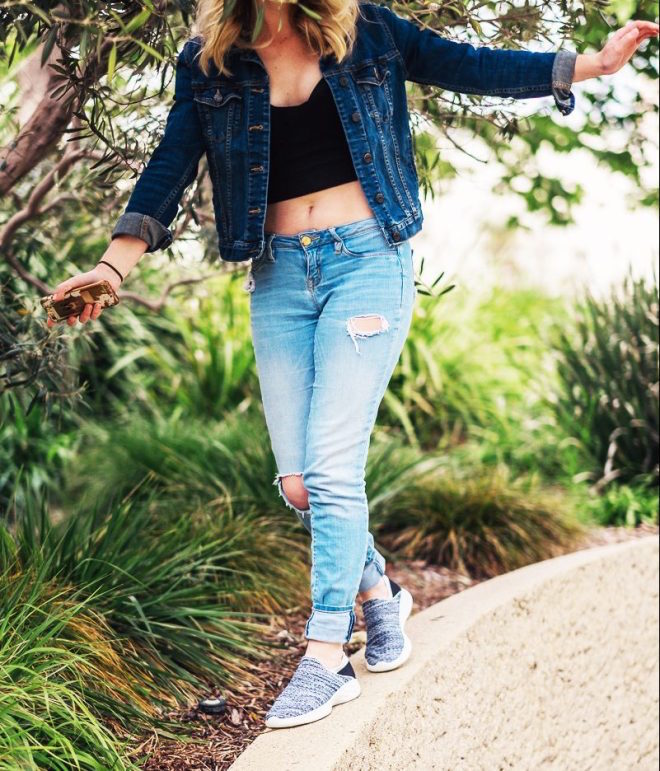 In coordination with the launch, Skechers Performance will partner with four high-profile healthy living ambassadors: Koya Webb, a fitness model, vegan advocate and former track star; Danette May, a fitness star and social media influencer; superfood guru and yogi Sophie Jaffe; and NY Pilates expert Katie Yip. All four women will be integrating YOU into their everyday lives and on their social channels.
To drive direct engagement with the target audience of the YOU by Skechers collection, a community has been established under the @YOUbySkechers umbrella across social media platforms on Facebook (facebook.com/youbyskechers) and Instagram (Instagram.com/youbyskechers). Women who follow these channels will find access to the YOU by Skechers ambassadors as well as content featuring fashion, health and beauty tips as well as positive, inspiring and empowering messaging.
YOU by Skechers collection can be found at Skechers retail stores, footwear and department stores as well as online at skechers.com. The range will expand with additional looks and colors available worldwide in the months ahead.
Skechers launched its Performance division at the start of 2010 with a Joe Montana commercial during the Super Bowl. The segment's sub-brands now include GOrun, GOwalk, GOtrain and GO GOLF. The division's ambassadors include elite runner and Olympic medalist Meb Keflezighi and elite runner Kara Goucher, and professional golfers Matt Kuchar (who also medaled at the 2016 Olympics), Belen Mozo, Brooke Henderson, Billy Andrade and Colin Montgomerie.
Photos and video courtesy Skechers