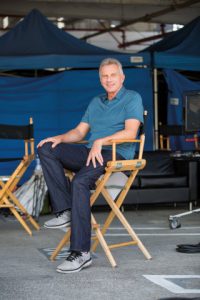 Skechers USA Inc. re-signed Hall of Fame quarterback and longtime collaborator Joe Montana to rejoin Skechers' all-star line-up. Montana will appear in a worldwide, multi-tiered TV, print and digital campaign for the Company's men's footwear through 2018.
"Joe Montana is one of America's most beloved football legends – and he was the first to promote our Relaxed Fit footwear collection in 2012," said Michael Greenberg, president of Skechers. "We're thrilled to have Joe back to support our casual and athletic collections designed with comfort that has become legendary in its own right to millions of fans over the years."
"With Skechers, you know you're going to get comfort and reliability," said Joe Montana. "When I first appeared in their Relaxed Fit ads, I was impressed by the comfort of the shoes – and I love their Air-Cooled Memory Foam insoles. Now that there are so many styles, Skechers has turned this into a lifestyle people love. It's great to back the comfortable men's footwear collections in the company of individuals like Howie Long and Sugar Ray Leonard."
Previous Skechers men's campaigns have featured iconic drummer Ringo Starr and sports stars Joe Namath, Ronnie Lott, Tommy Lasorda, Mark Cuban, Karl Malone, Kareem Abdul-Jabbar, Rick Fox and Wayne Gretzky.
In recent years, the range of Skechers men's footwear has expanded to include a wide array of trend-right casual and sport styles, and innovations such as Skechers Air-Cooled Memory Foam for long-lasting comfort. Styles from the Skechers men's collection are available in Skechers retail stores as well as department stores and footwear retailers around the globe.