Skechers Performance – a division of Skechers USA Inc. – has returned as the official running shoe sponsor of the 2017 Ironman European Tour. This partnership continues to bring the brand to elite triathletes across Europe as they compete in some of the most challenging races in the world.
Skechers Performance will be onsite at 35 events in 15 markets during the Ironman European Tour, selling the GOmeb Razor as well as the GOmeb Speed 4, GOrun Forza 2, and GOrun Ride 6 footwear styles. Skechers Performance footwear sales will be located in the Official Ironman merchandise tent. Additionally, Skechers Performance will have a second location for consumer engagement in the main expo area. Participating countries in the Ironman European Tour include Spain, France, Austria, Switzerland, Germany, Italy, England, Luxembourg, Denmark, Sweden, Scotland, Ireland, Wales and the Netherlands.
"We are pleased to be partnering with Ironman for the second year in a row," said Marvin Bernstein, managing partner of Skechers S.à.r.l. "Our continued partnership with Ironman is a testament to our continued support and commitment to the endurance sports community, and emphasizes to both serious and casual athletes across Europe that we continue to be a major player in the running category."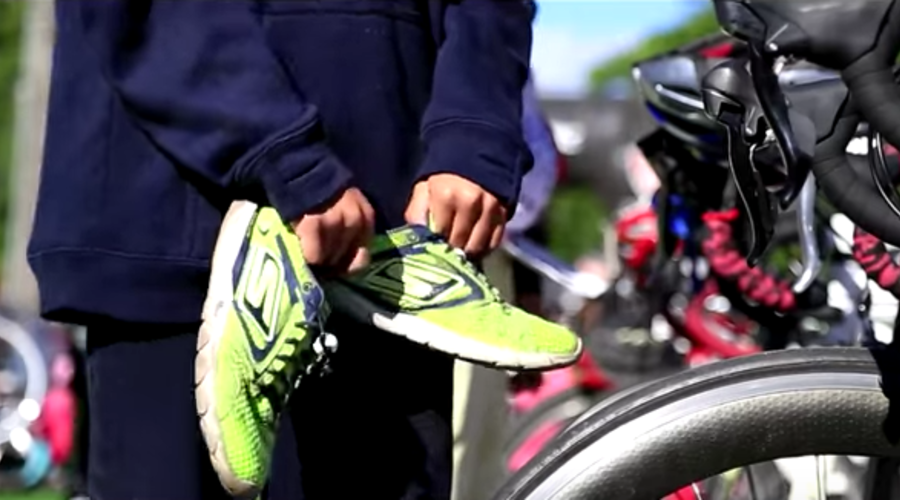 New for this year, Ironman will have a limited edition, co-branded Skechers Performance GOrun 5 style, which will be available exclusively at the Ironman merchandise booth. The lightweight, responsive running shoe will have the Ironman "M-Dot" logo on the lateral heel of the shoe, as well as on the insole.
"With the Skechers Performance mantra of 'Go Like Never Before' and their lightweight and innovative designs, we couldn't find a more dynamic running shoe partner for our events in Europe than Skechers Performance," said Ironman head of Europe and global partnerships Kim Smither. "We are thrilled to have them continue as a valued partner for our European Series."
The tour includes a variety of race types. Four stops will be 5150 Olympic distance races where athletes will swim 1.5km, bike 40km and then run for 10km; 18 events will be Ironman 70.3 triathlons, consisting of a 1.9km swim, 90km bike, and 21k, run; and 13 stops will be the full-distance ultimate single-day challenge Ironman triathlon, where athletes will swim for 3.8km, cycle for 180.2km and then run a full marathon.
Skechers Performance was also recently announced as the official running shoe for the 2017 Ironman Canadian Series and has also signed on as the official footwear and apparel sponsor for the Ironman South Africa Series.
Skechers Performance has attracted athletes such as world-class marathoner Meb – who recently raced in his fourth Olympic Games, U.S. elite marathoner Kara Goucher and award-winning triathletes Lionel Sanders, Anja Beranek and Nils Frommhold.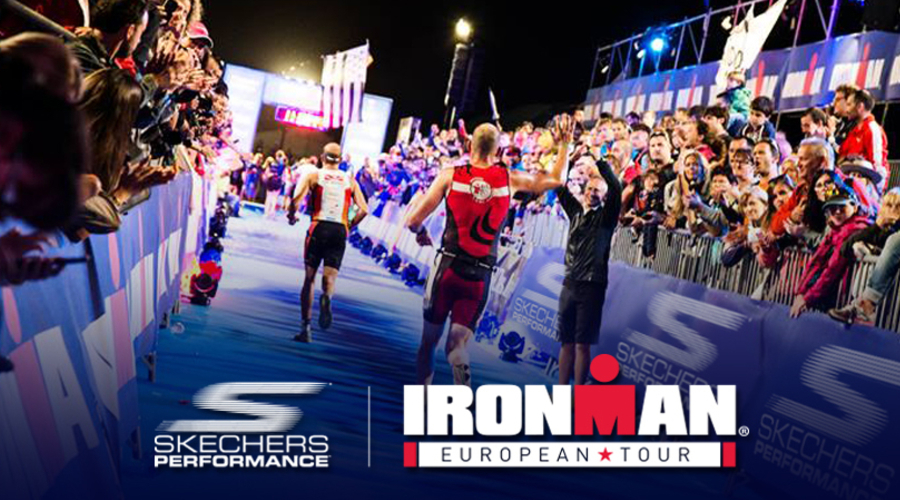 Photo courtesy Sketchers Performance