The Vail-inspired ski brand designs technical apparel built for carving with class.
Writer: Carly Terwilliger
When it comes to ski apparel, technical details and functionality are key. After all, it's a sport that all but guarantees you'll end your day cold, wet and miserable without the right gear.
But luxury ski apparel brands like Colorado-based Skea hold the opinion that being a well-protected badass on the slopes doesn't mean you have to give up flair, fringe and sequins at the lodge for that post-shred cocktail.
Skea – the name is a portmanteau of "ski" and "sea" – was founded in 1972 in Vail, CO by current owner Diane Boyer's parents, Georges and Jocelyn Boyer, who grew up skiing in France and Canada. Diane took over the family business in 1995.
"Vail is a big inspiration for us," said Skea VP of Sales Betsy Wood, citing Boyer's place of residence. Among other things, Skea's designs draw from the ski town's international feel, picking up on influence from travelers from locations such as South America and Mexico.
Although Skea focuses on being fashionable and on-trend, its skiing roots are never far away. The clothing is first and foremost for "that athletic, technical skier," said Woods. "We design for women who are going to wear our stuff on blue sky days and in storm conditions, and then be able to take it après-ski." For the brand's consumers, each piece is expected to do it all.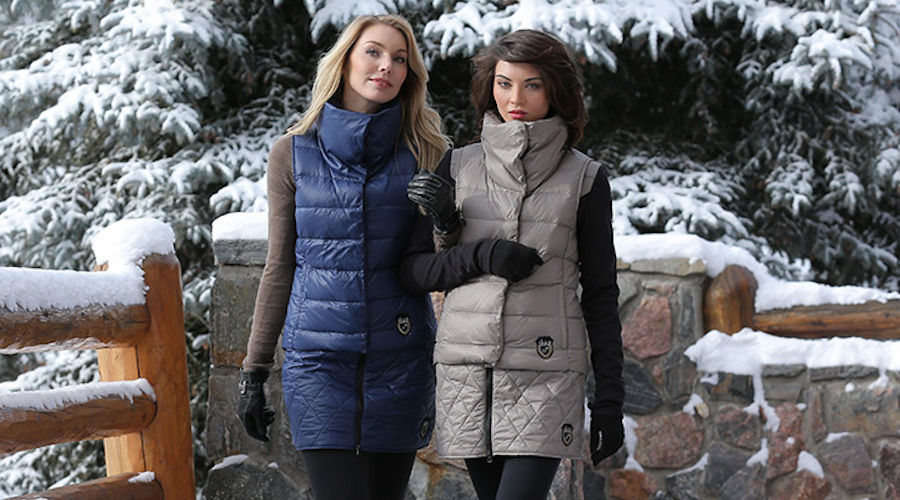 In response to that challenge, Skea has developed a collection over the last few years that fills in the gaps between parkas and sweaters with lightweight mid-layers. Like their outerwear cousins, the mid-layers don't skimp on eye-catching details like fringe and Swarovski sequins. "Our target market is that woman who not only skis but demands that fashionable athleisure look," said Wood.
One goal for the brand has been lowering its target age range. "We've been trying to lower our demographic, getting our story out to younger women below the age of 35," Wood explained. To reach that trendy group that has style – but not necessarily cash – to spare, "We're trying to pull from ambassadors, professional athletes, younger women in the office."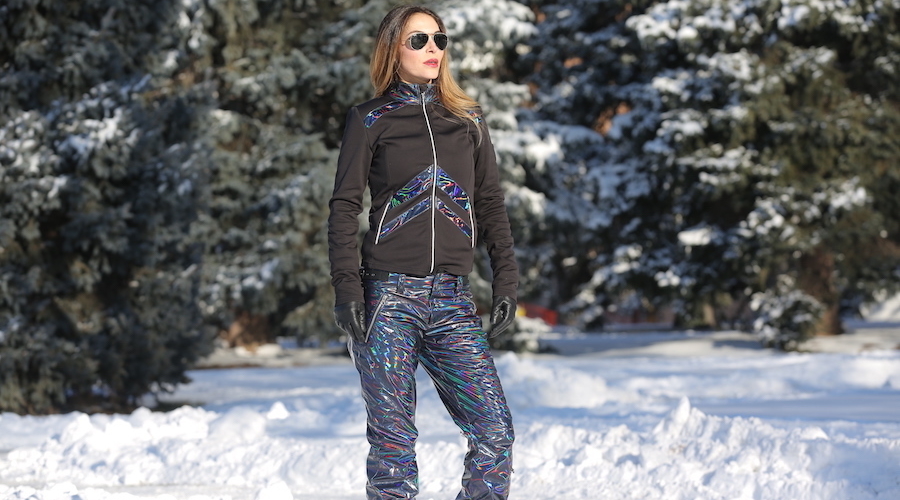 Social media is essential to reaching a younger audience, said Wood, because "Influencers that are in that age range are huge on social media channels. Women who are in their 30s and 40s see an influencer wearing your clothes and thinks, 'Wow, she looks great.'" That initial excitement is the first step toward getting her to check out the brand
Other ways to stir up buzz, according to Wood, are trunk sales at boutique retailers and pop-up shops. The goal is to give potential consumers "a fun night out, drink some wine, do some shopping" and get to know Skea. On the other side of the engagement coin is the necessity of Skea getting to know them
"We send out multiple surveys as far as design," said Wood, "and ask our ambassadors to by constantly reaching out in their communities, finding out what women are looking for." These efforts to get the company name out have led to an online sales boost, and Skea is leveraging that momentum to broaden not just its demographic reach but also its offerings. "We're growing our city collection – lightweight, easy-to-travel type garments," Wood continued. "It's for the woman who only wants to take one jacket on a trip, or a second jacket that's super-light and easy to pack."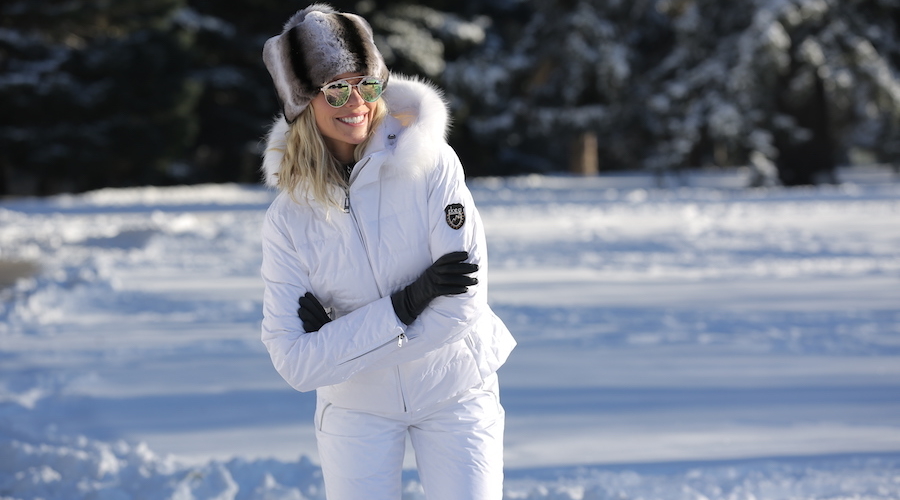 The diversification across styles and price points is a move designed to remind the female skiing population that impossibly stylish society ladies and James Bond femme fatales aren't the only ones who appreciate an après-ski drink while swathed in a luxury sweater. And in Skea's home state of Colorado, swapping in a craft beer for a martini doesn't mean the flannel shirt has to come with it.
Photos courtesy Skea