One of Sierra Designs biggest assets is that they are coming upon
their 54th year in the outdoor business this year.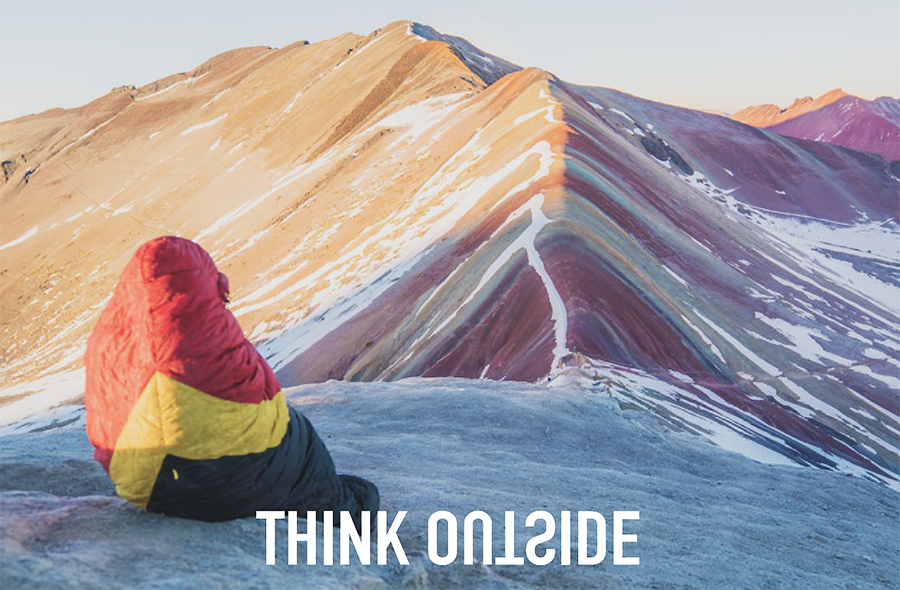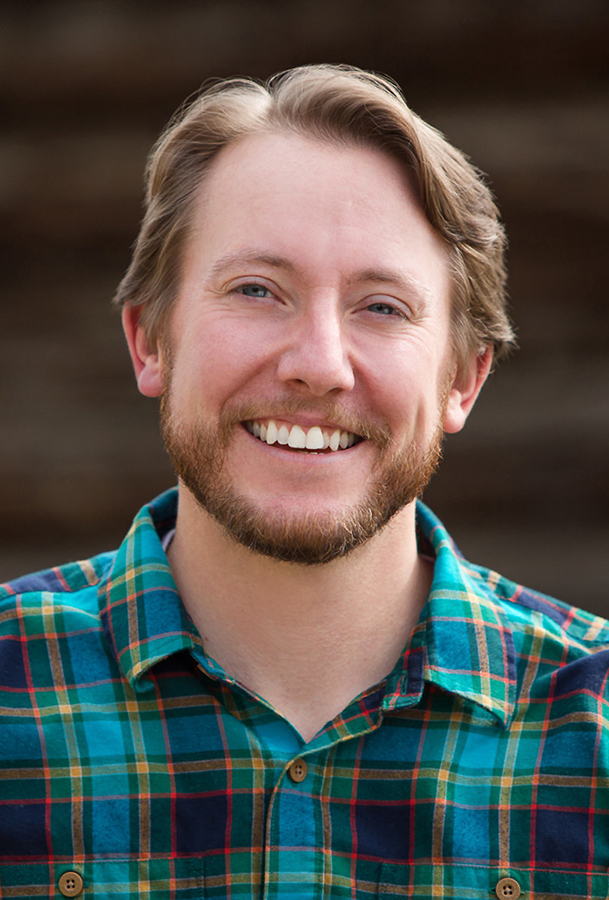 George Bryant, Vice President and General Manager, Sierra Designs, (SD), pictured left, was keenly aware of and had a reverence for the heritage brand from his first day on the job in 2010 even though he was not selling the brand directly. He also garnered a unique perspective of things that had gone well and things that maybe had not gone so well beyond the 10 years he was affiliated with the brand.
We spoke with George from his office in Boulder pre-OR Show on why there's an interesting connection that almost everyone has with SD – whether the first-hand experience, whether they have worked there, through a dealer that carries the brand, or they've watched it as the industry has grown up. And what's in store for FW19.
Sierra Designs is a heritage brand. Are you thinking about the brand's assets on another level given the changes we've seen in the outdoor business in the last decade? Yes, we know that we have a great asset in the brand, but we have to get back to the fundamentals of what helped this brand get to its relevance in the first place. And a lot of that has to do with creating really simple product solutions with a no fuss, no-frills approach. That was the pioneering way that got the brand noticed in the late 60s and early 70s — making great gear with a specific eye for functionality and a unique look.
The design is definitely forefront of mind for us, but there's another element, that the industry has gotten somewhat away from, which is attainability. And as a lot of our categories have moved into outright wars for lightweight performance or even just specified uses specifically in apparel, at the end of the day SD has always been a brand that makes great gear for a solid value with function and approachability for a broad range of users.
What are Sierra Designs leading messages today? Ours is uniquely undiluted. We are completely focused on the label making functional, beautiful, and attainable equipment that the consumer can count on to work in a variety of outdoor settings. And if a consumer has a question, they can talk with us directly. They don't have to go through a corporate hierarchy. That's a competitive advantage for us.
A lot of what today's outdoor consumer seeks is authenticity. As a heritage brand in the business for 50 plus years, we continue to do all we can to earn trust first with accessibility. That has always worked well for SD across the consumer and the industry channels.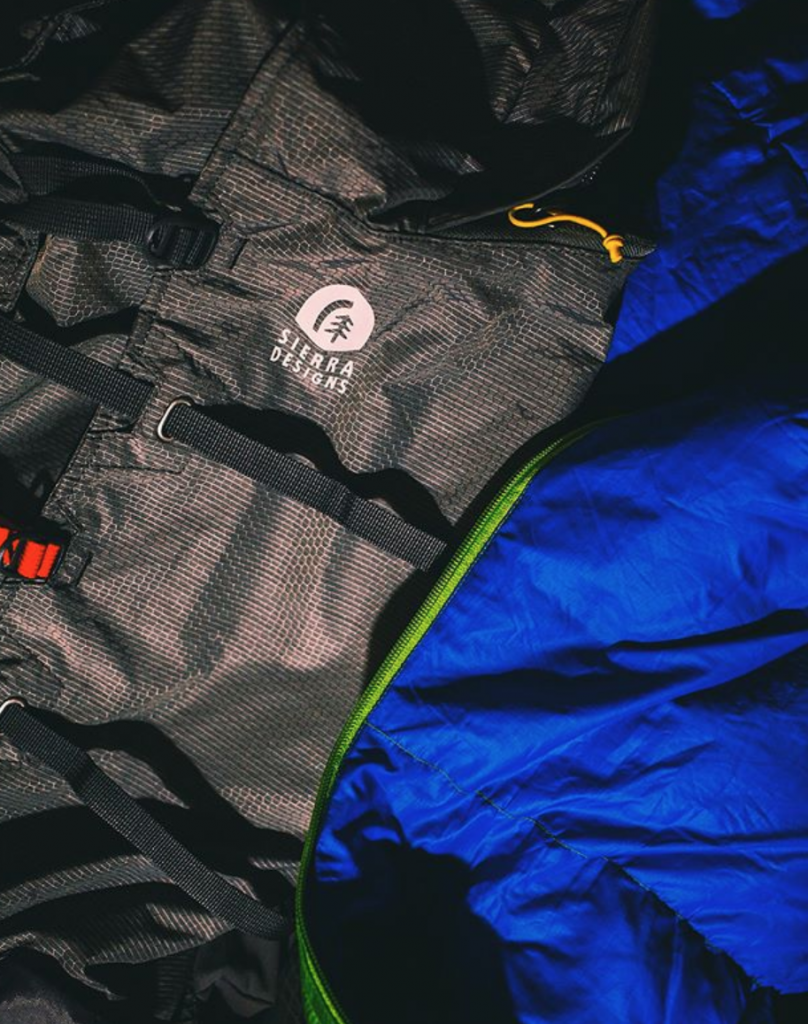 What are some of the key brand initiatives planned for this year? In 2018, our focus was putting together the platform as an omnichannel brand that is centric to our business, not necessarily the corporate piece. For 2019, we are doubling our retail dealer count with projected growth to become much more visible and with greater accessibility to our product in the retail space in addition to our online presence.
Last year we forged a partnership with Grassroots Outdoor Alliance, (GOA), and it has blossomed into a great relationship that's driven dealer expansion for us. In 2019, with this new network, our advertising platform will be much different than it has been over the last 10 years. Our approach will be to introduce ourselves to as many outdoor consumers as possible not only through SierraDesigns.com but suggest that they support one of the great dealers that they have in their own backyard, go in and physically see our products, talk with the staff who has learned about the detail and the care that SD's puts into our product designs.
We are creating a unique juxtaposition by saying that we create a great product and you, the consumer, are going to have the best time using all of our equipment when you choose our products over other brands. By simplifying the process, we are absolutely confident we will gain market share within our core categories in 2019 because of the different network of distribution we have in place. And as a small brand aiming for growth, we can take a liberally refreshed view.
What is the brand's cornerstone? Product leads the way. Today our mantra is 'come say hello to your old friend.' Everyone has had an experience or connection with Sierra Designs if they're in this industry. And even the most recent shop employees likely grew up in a family that slept in a Sierra Designs tent in the early 90s. For us, the work that we put out in 2018 to strengthen our supply chain partnerships, focusing our attention on buyers to reintroduce them to the brand over the Spring selling season, has had a tremendous impact. Once they see our product and they look at what's available in the marketplace, they have enjoyed saying to us that this is absolutely a product assortment that they have confidence in selling. We want to start building a broader rapport with the industry again to hold up where we have been all along.
Who is today's Sierra Design customer? Someone who is a younger professional that enjoys a wide variety of outdoor pursuits in the 18-to-34 age demographic as well as the enthusiast who has been a loyal SD customer for the last 30-to-40 years. We call them the modern adventurer — someone who does a lot of different things and tend to often be someone who lives in an urban center.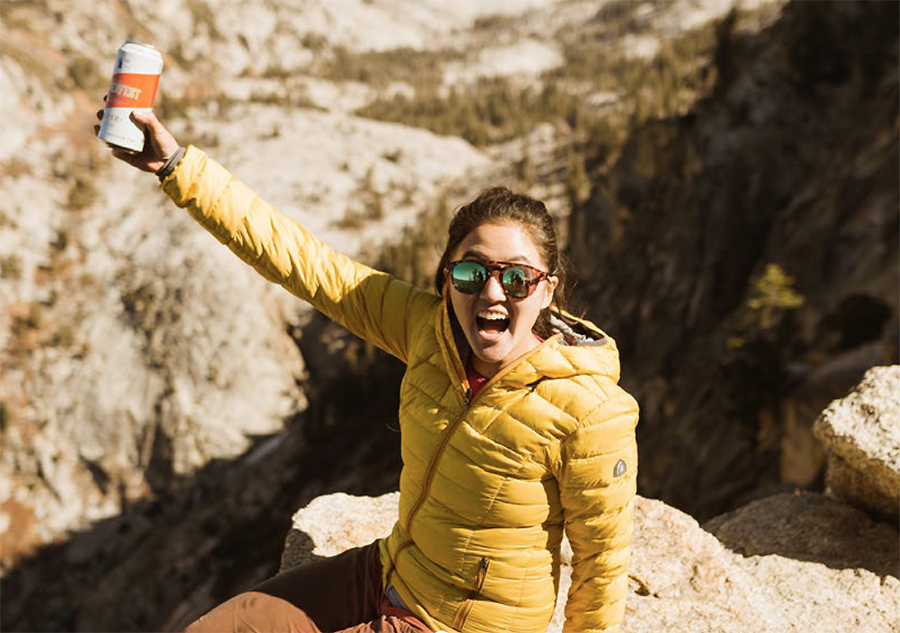 We are not a mountain town brand, and we are not purposefully marketing to those types of consumers. We're talking to the people who ultimately helped bring Sierra Designs to life back in the late 60s which were young professionals that worked in a space that was really this mix of an urban and rural interface where they had quick access to nature, they had a wide variety of pursuits and interests but at the end of the day, they probably had a day job.
Sierra Designs is like a rock. We've gone through countless waves of entrants to the active market space both here and globally and we're still here operating a viable, growing business. Ultimately, we are a heritage brand, but we do not lean on the old look and aesthetic. Our customers have trust in the dependability that we bring to market. We're a lean small team with eyes wide open and saying we are here for people to enjoy the outdoors as we have for the last 54 years.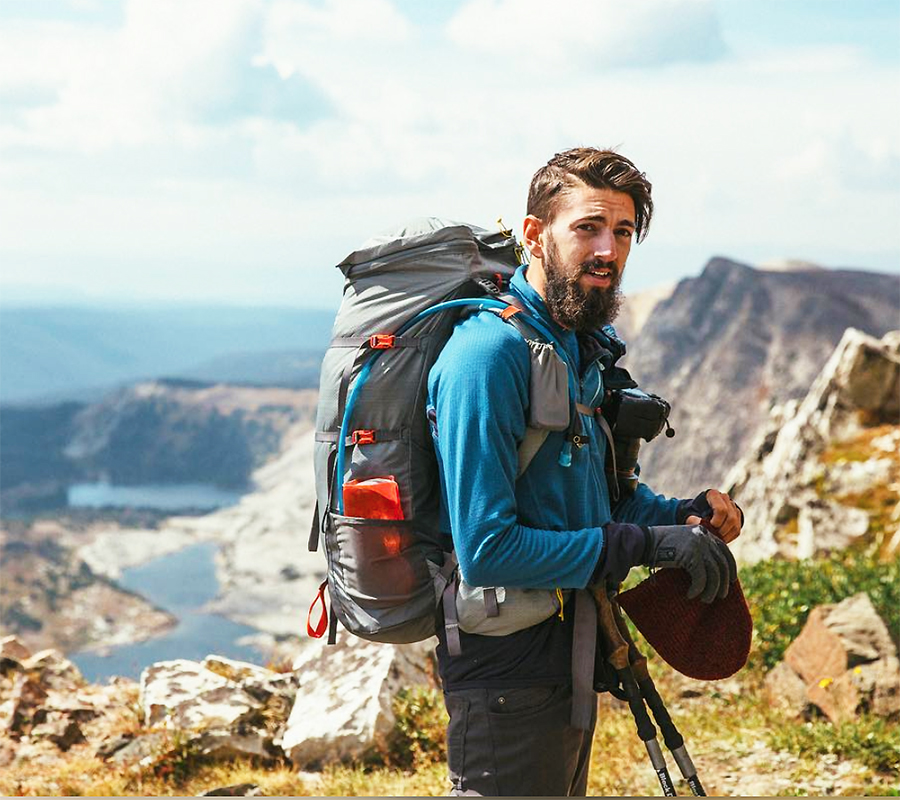 Notable products for FW19? This Fall, we're building upon the great value that our down-insulated garments like our Whitney DriDown Hoodie and Joshua Vest with the addition of some mid-weight synthetic pieces. These pieces are intended to stand up to our customer's needs with incredible versatility. That includes the Cold Canyon Fleece, a full-zip mid layer stretch grid fleece that keeps you warm and vents excess heat.
Clearwing Tent offers exceptional comfort at a pound lighter than the leading industry entry-backpack and the High Route tent, a sub-two-pound, one-person backpacking piece aimed for through-hikers but versatile for all camping use.
The Tuolumne Vest a synthetic option at a value price point constructed with stretch grid fleece side panels and Primaloft Silver synthetic insulation for warmth where you need it most.
We also brought back our down Bootie. We wanted to go back to our roots and pay homage to a product that we had offered for decades and that had been successful for us. It's a product that people can wear at home and keep warm on the cold wood floors or you can bring to base camp on an alpine expedition to stay comfortable. We had fun with color and coordinated it to what we're doing in our catalog. Our Booties feature 800 Fill DriDown insulation with a durable 40D Shadow Rip polyester shell and a nylon liner with a cinch cord to seal in warmth. They really don't have a match with other booties in the marketplace today.
In addition to the new additions above, we are also rolling out new colorways in the Whitney DriDown Hoodie, Sierra DriDown Jacket, Joshua Vest, and Tuolumne Sweater.

Our award-winning Sleeping Bags are second to none when you look at the competition in the category and across the sleep solutions comfort space. That's our winning story and one we're going to continue to drive growth to the customer who has not discovered our offerings yet.
The Synthesis 50-, 35-, and 20-degree synthetic sleeping bags do not compromise when it comes to weight. Released at the beginning of the year, they pack all the warmth without the weight. Watch the film here or click on the image below.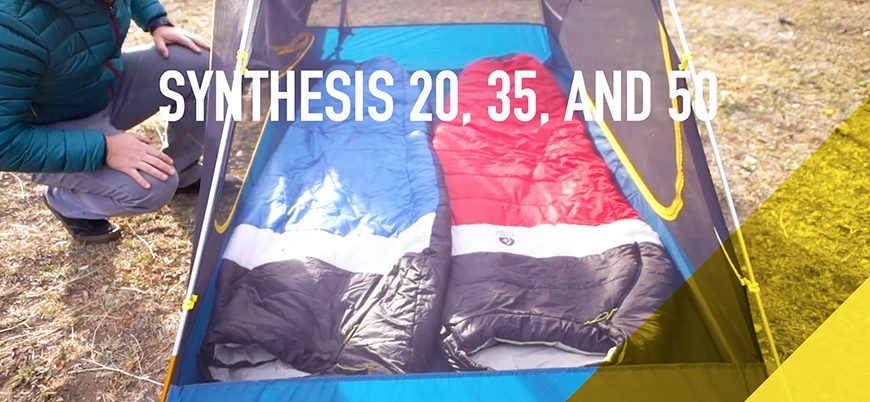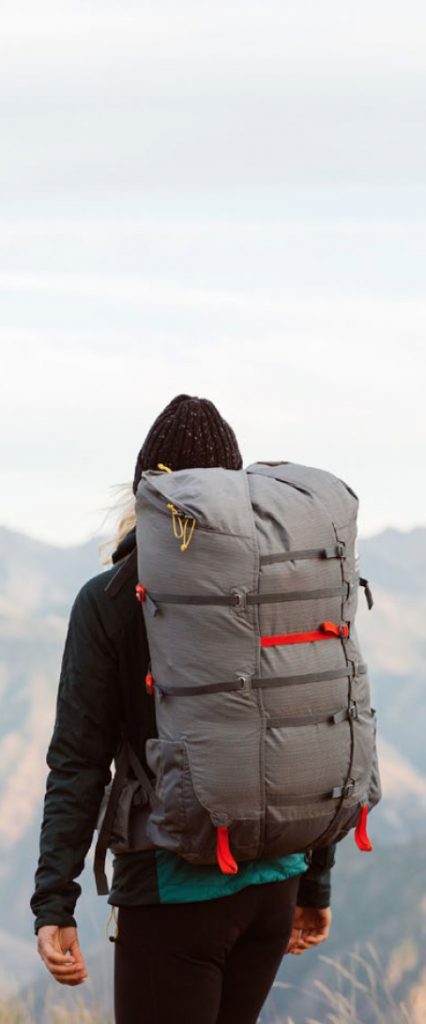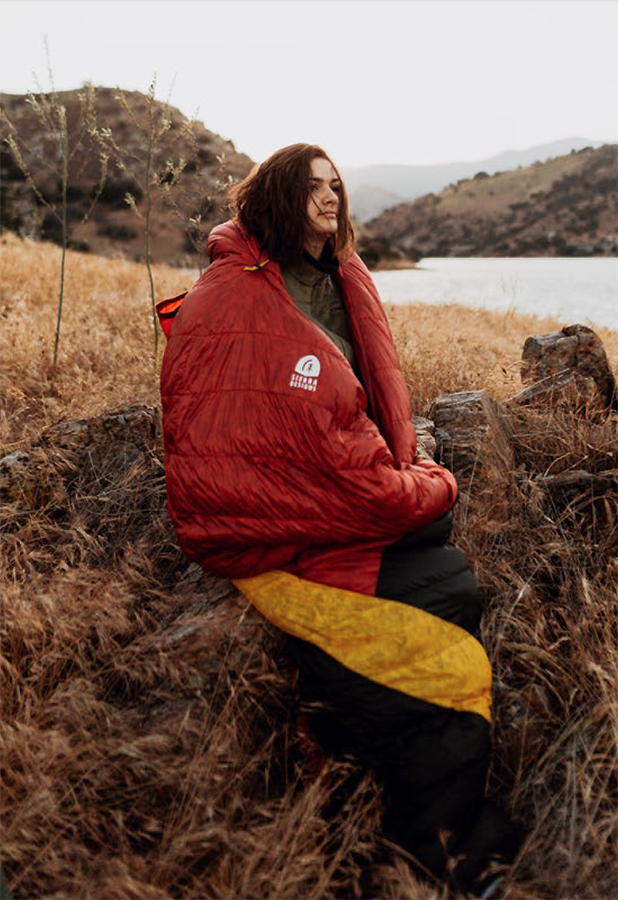 Then you can move all the way up to our award-winning, zipperless Cloud mummy sleeping bag, shown above left, with the integrated comforter. The Cloud is a really novel product that over this year has been our number two product for consumers who are looking for a packable sleeping bag or a comfortable car camp sleeping bag.
"While a few brands have been trying to innovate with zipperless sleeping bag designs, Sierra Designs took an early lead and the Cloud proves they are keeping pace." — Gear Institute
It's well documented when we talk about outdoor pursuits and the way that today's consumer approaches life that they do choose to do a lot of different outdoor activities. Their dedication and the share of their wallet is just as different. We will continue to do all we can to earn their trust first making functional, beautiful, and attainable equipment. Photos courtesy Sierra Designs