Shoe Carnival delivered its most profitable quarter in the company's history helped by reduced promotional activity and strength in performance sandals and athletic footwear. The off-price retailer also posted a comp gain in the period despite delayed back-to-school selling.
In the quarter ended October 31, earnings rose 6.9 percent to $14.7 million, or $1.03, a year ago, well ahead of Wall Street's consensus estimate of 70 cents per share.
Sales were essentially flat at $274.6 million as a 150 percent hike in e-commerce sales helped offset the impact on physical stores of the delayed back-to-school shopping season and COVID-19-related uncertainty in the quarter.
In the year-ago quarter, comps grew 3.5 percent. E-commerce revenue surpassed 13 percent of total company revenue for the quarter compared to less than 6 percent in the year-ago quarter.
The period marked its 18th consecutive year of comp increases during the back-to-school season despite the delayed in-person school openings due to COVID-19. Back-to-school selling spread across August, September and continued into early October. While the core selling period ended by mid-October, not all school systems in Shoe Carnival's markets returned to in-person education, with 36 school districts, or nearly 10 percent, still continuing virtual-only classes by the end of October.
"As we had anticipated and communicated, we achieved same-store sales growth in spite of the extended back-to-school season and achievement you are unlikely to hear from other fashion retailers," said CEO Cliff Sifford on a conference call with analysts. "We believe our continued strong performance in an incredibly volatile operating environment is a direct result of us putting our employees first and making a decision not to implement furloughs during the mandated shutdown."
Sifford credited the efforts of his merchant team to deliver a trend-right mix and to work with vendors to replenish fast-selling products, including performance sandals and athletic styles, that further drove sales growth
The strong mix helped Shoe Carnival reduce its promotional cadence, which drove higher ASPs. An increase of 260 basis points in product margin due to lower promotional activity offset a 120 basis point increase in e-commerce shipping expense. Buying, distribution and occupancy expenses increased 50 basis points. Gross margin gained 110 basis points for the quarter to 32.0 percent.
SG&A expenses increased $1.0 million to $67.6 million due to higher advertising and e-commerce-related operating expenses. As a percent of sales, SG&A expenses were 24.7 percent compared to 24.3 percent a year ago.
Adult Athletic Sales Climb High-Single-Digits
Among departments, adult athletics continued to outperform, up high-single-digits overall, with women's climbing low-double-digits and men's ahead mid-single-digits.
Sales in both men's and women's non-athletic categories were driven by sandals, canvas casuals and utility. Consistent with the second quarter, dress shoes were down double-digits reflecting a more casual and active lifestyle as many offices remain closed.
Kid's comps were down low-single-digits as a result of delayed back-to-school and remote learning, although sales rebounded significantly in October as in-person learning returned. Kid's non-athletic was up mid-single-digit, while kid's athletic was down mid-single-digits.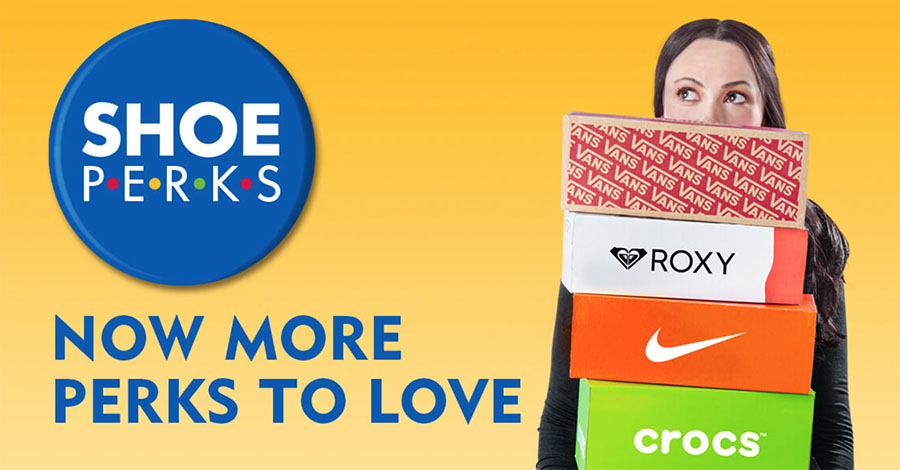 Marketing Shifts Help Capture Back-To-School Shifts
Mark Worden, president and chief customer officer, said the profit improvement was helped by moves to shift marketing investments out of traditional TV and print plans in early August into targeted digital, marketing, social, CRM, and store experience elements spread later in the third quarter.
"This decision enabled us to be nimble with our investments and to react to school district back-to-school data announcement as it happened," said Worden. "As a result, we're very pleased with our ability to capture market share during Q3 and to deliver same-store sales growth of nearly 1 percent for the quarter."
Worden said digital marketing and e-commerce efforts "continue to far exceed expectations." E-commerce delivered high-double-digit traffic growth and sales growth of over $20 million.
Worden added that the chain's strong inventory position drove a substantial conversion improvement both online and in stores, while significantly reducing "promotional intensity." For example, e-commerce product margins increased over 200 basis points due to the elimination of low return on investment promotions. Worden added, "Our efforts against our e-commerce growth strategy remain well ahead of our strategic plan, and we will continue to invest to grow this business in the years ahead."
Other highlights in the quarter include nearly 10 percent growth in its Shoe Perks' loyalty program to reach about 26 million members. The rollout this year of a new warehouse management system and a new order management system helped support online growth. 
Inventory Declines 5.6 Percent
Shoe Carnival ended the quarter with inventory down 5.6 percent on a per-store basis but continues to work closely with vendors to replenish key categories and classifications.
"We are very comfortable with the amount of inventory flow that we have coming in for the holiday period, and I'm especially happy with the terrific selection of fall and winter boots as colder weather will make the transition to more seasonal footwear," said Sifford.
Shoe Carnival ended the quarter with approximately $47 million in cash and cash equivalents and has no debt. The retailer continues to not provide guidance due to uncertainties resulting from COVID-19.
However, Sifford added, "I will say that we are encouraged by our market share gains in Q3 and feel we're well-positioned to continue capturing market share in the future."
Sam Poser, an analyst at Susquehanna International Group, raised his estimates and price target to $47 from $40 following the above-plan results. He called out the chain's margin improvement, online traction and expanding digital engagement capabilities. Wrote Poser in a note, "SCVL has the best consumer engagement within family footwear due to the ever-improving use of its best-in-class CRM, in our view. Improved engagement should continue to drive more consumers to SCVL, either in-store, online or both."
Photos courtesy Shoe Carnival