Speaking at Morgan Stanley's Virtual Global Consumer & Retail Conference, Shoe Carnival officials elaborated on plans to start ramping up expansion efforts in 2021 after closing a number of underperforming locations over the last three years that reduced its store count from 417 to 383 currently.
At the conference, Cliff Sifford, vice chairman and CEO, said the footwear off-pricer would have started expanding again this year if COVID-19 hadn't arrived.
"We got our real estate team out looking for sites," said Sifford. "We want to start first in filling our current footprint. We need more stores in Texas, need more stores in Pennsylvania and more stores in Illinois. We will first backfill, and then we'll start spreading northeast and eventually out west."
Indeed, Sifford cited Shoe Carnival's store growth opportunity as one aspect of the company that investors misunderstand. The chain is a major player in the midwest, southeast and southwest but is underrepresented in large sections of the U.S. The chain's consistent performance also supports expansion potential.
"We've had 11 consecutive years of comp store growth. There aren't many retailers that can make that statement," said Clifford. "And that's incredibly important to know that during recessionary time periods and times of boom, we capitalize and our customers are incredibly loyal to us. They start with us at a very young age, and they stay with us."
Store development has been highlighted as one of Shoe Carnival's three strategic priorities for 2021 through 2023. The other two are e-commerce growth and CRM (customer relationship management).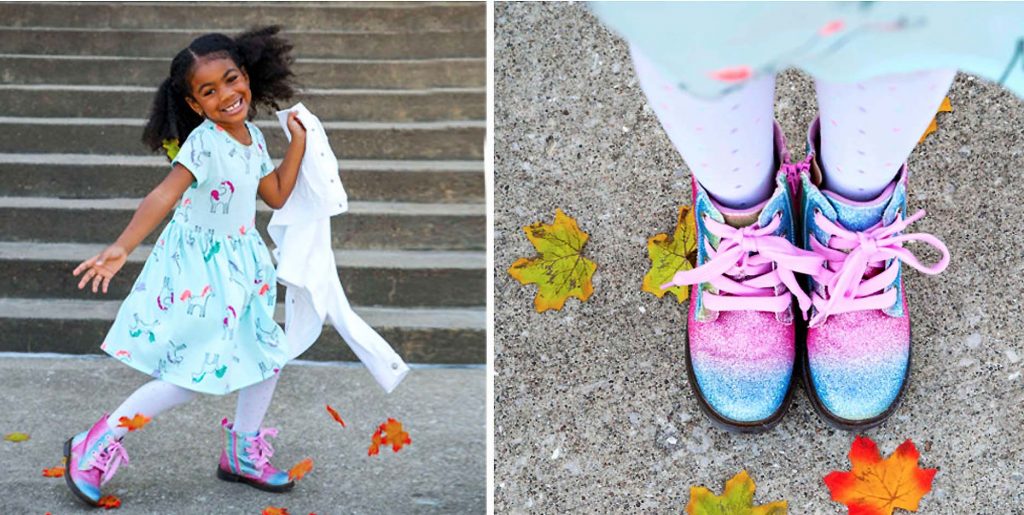 Online Growth Surges Amid Pandemic
Online growth has taken off this year due to restrictions and apprehensions about in-store shopping during the pandemic. In the second quarter, online sales saw more than triple-digit growth and grew to just over 20 percent of total company revenue. Sifford noted that online sales catapulted 550 percent during the time when stores were closed.
In the third quarter, e-commerce sales grew over 150 percent, reaching 13 percent of total company revenues against less than 6 percent in the same period a year ago.
Overall same-store sales in the third quarter grew 0.9 percent, slowing from the 12.6 percent gain seen in the rebounding second quarter due in large part to a delayed back-to-school selling season.
Sifford said the pandemic has placed Shoe Carnival well on its way to its three-to-five-year goal of seeing 20 percent online penetration, and the company now sees 20 percent to 25 percent of overall volume from online.
Sifford suspects the retailer will wind up with online penetration in the mid- to high-teens this year with many customers preferring online shopping during the pandemic before settling to the mid-teen range in 2021 and then expanding in ensuing years. Said Clifford, "Even once we get opened back up fully with a vaccine, I think there are customers that just love the service that we offer online."
Kerry Jackson, SVP, chief financial and administrative officer and treasurer, added that Shoe Carnival has put a high priority on profitability as it rolled out e-commerce capabilities. E-commerce's profit contribution "is just below what our average store does" and further improvement is seen as the online business leverages expected top-line growth. Jackson added, "We think as we continue to grow this business, we're going to continue to see that delta between the bricks & mortar stores and the e-commerce business continue to get smaller."
Clifford highlighted the retailer's CRM program as helping Shoe Carnival introduce consumers to its website as stores were closed and brought many back as they reopened. At the time CRM launched about two years ago, Shoe Carnival had about 20 million members in its Shoe Perks loyalty program and has since added another 5 million members. However, Shoe Carnival didn't have a way to segment digital marketing and e-mails by customer profile.
"It lets us know what are their buying habits, what they like, what they don't like, whether they have kids, where they have kids, what kind of income they have, and it allows us to talk to them on a one-on-one basis," said Clifford.
Beyond building loyalty and avoiding sending poorly targeted e-mails that feel "intrusive" to core members, adding CRM capabilities is helping Shoe Carnival with new customer acquisition. Many new customers have discovered Shoe Carnival online during the pandemic and that's led to a quarter of customers heading to stores as they've reopened never having shopped a Shoe Carnival before.
Clifford stated, "Strategically, the most important decision we've made over the past two years has been the CRM program and what it can do for us from a volume and profitability standpoint."
Photos courtesy Shoe Carnival