Shares of Canada Goose surged $7.73, or 22.0 percent, to $42.90 Thursday after the outerwear specialist delivered its first quarterly revenue increase since the onset of the pandemic. The gains were boosted by a 39.3 percent hike in global e-commerce revenue and a 41.7 percent direct-to-consumer (DTC) revenue gain in Mainland China.
In the quarter ended December 27, earnings slid 9.3 percent to Canadian $107.0 million ($83.5 mm), or C96 cents per diluted share. On an adjusted basis, earnings were down 6.5 percent to C$111.9 million ($87.3 mm), or C$1.01, although well ahead of Wall Street's consensus target of C86 cents.
Revenues rose 4.8 percent to C$474.0 million ($370 mm), also easily ahead of Wall Street's target of C$417.9 million.
On a conference call with analysts, Dani Reiss, president and CEO, said results overall exceeded expectations, and the sales gain came despite extensive closures and operating restrictions. He said, "This marks a return to growth for Canada Goose in our biggest quarter, and we did it with strong profitability and cash flow."
Stores in North America and Europe faced outsized headwinds from capacity restrictions with closures compounded by a lack of international traffic. Overall, Canada Goose lost 35 trading days for each of its three locations in Toronto, with Ottawa and Montreal also shutting at the end of the quarter. In London, 36 trading days were lost, while stores in Paris and Milan were closed for 13 days and Berlin for 12 days.
Helping offset the weakness at brick & mortar was accelerating momentum online.
Total revenue increased by 4.8 percent to $474 million despite extensive closures and operating restrictions, marking a return to growth for Canada Goose and its biggest quarter, having accomplished it with strong profitability and cash flow.
The 39.3 percent hike in e-commerce sales followed a gain of more than 10 percent in the second quarter. Reiss said the performance reflected the benefits of heavy investments in e-commerce for years. Increases to traffic and conversion supported the gains.
"Across each of our major markets, we saw strong double-digit growth," said Reiss. "Europe was particularly strong, and this includes France, Germany and Ireland and a nearly doubling of our digital business in the UK. In Mainland China, Tmall continues to be a bright spot and a powerful channel for our brand. And in well-established sites in Canada and the United States, we saw a strong increase in revenue from a contribution perspective."
The online gains also reflected pivots to capitalize on accelerated online growth. Jonathan Sinclair, EVP and CFO, added, "Operationally, we're pleased with how smooth our network handles and shift record online volumes during the peak. The transition we completed in the summer to enhance capability and service levels were central to achieving this."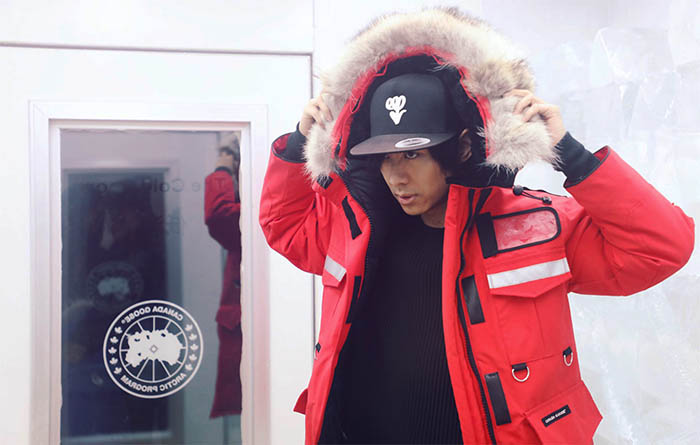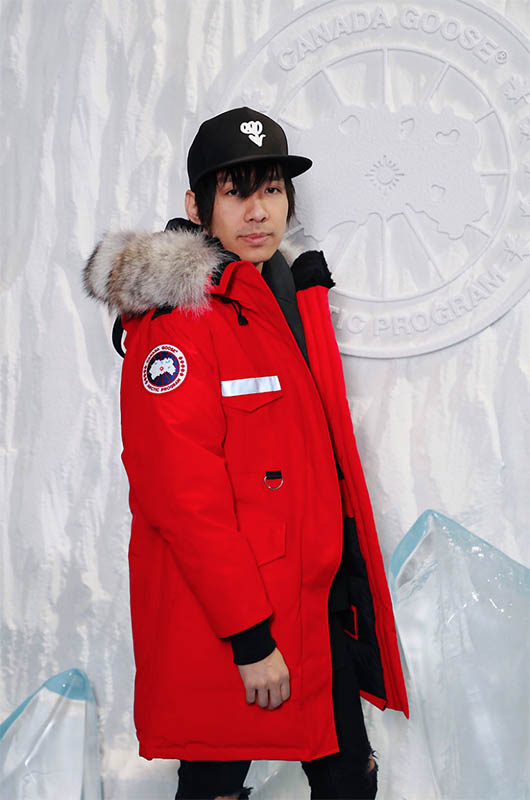 The other major highlight was the growth in Mainland China, which saw both online and store momentum as investments were amplified in the region in the second quarter. In the past year, stores more than doubled in the region. Existing stores operated near pre-pandemic levels, and the completion of two remaining openings in Changchun, China and Shanghai were completed.
Said Reiss, "We're still very earlier in the journey in Mainland China, and we see significant opportunity to continue to grow our network in the region."
By channel, DTC revenue was down 0.8 percent in the quarter to C$299.4 million. Due to COVID-19 disruptions globally, lower retail revenue was not fully offset by e-commerce growth and continued store expansion in Mainland China.
Wholesale revenue rose 10.7 percent to C$160.8 million. The gain resulted from the later timing of shipments as requested from partners and international distributors relative to the comparative quarter. Sinclair said, "We're pleased with the performance of our partners this fall/winter, and we will continue to take a controlled brand first approach to manage this channel."
Gross margins improved 80 basis points to 66.8 percent year-over-year.
DTC gross margin improved 280 basis points to 77.9 percent with 210 basis points of improvement due to higher pricing and favorable geographic mix. DTC gross margin was also positively impacted by 50 basis points of government subsidies.
Wholesale gross margin improved 280 basis points to 51.5 percent. This reflects 180 basis points of improvement on volume, driven by parkas, partially offset by the negative 80 basis point impact from an unfavorable impact of a higher proportion of distributor sales. Gross margin was also positively impacted by 200 basis points from government subsidies.
The overall gross margin was held back by the Other segment, which showed a gross profit was C$300,000, down from C$1.3 million a year ago. In that segment, PPE gross loss and gross margin were C$700,000 with a gross margin of 6.5 percent.
Operating income was down 5.0 percent to C$153.3 million and decreased as a percent of sales to 32.3 percent from 35.7 percent a year ago.
Inventory decreased 2.6 percent year-over-year and 17.8 percent relative to the end of fiscal 2020. Canada Goose remains on track to deliver a significant year-over-year decline by the close of its fiscal year.
Sinclair said Canada Goose is encouraged by the continued acceleration it has seen in e-commerce growth since December. At physical retail, restrictions have intensified, and 45 percent of its retail stores globally are currently closed. Globally, a slowdown in foot traffic in certain markets is in response to new COVID-19 restrictions.
"Recognizing this is a dynamic situation, we believe we are well-positioned to continue moderating these headwinds through our digital business," said Reiss. "Recognizing this is a dynamic situation, we believe we are well-positioned to continue moderating these headwinds through our digital business. In wholesale, the vast majority of our shipments are completed to-date. Q4 is seasonally a small quarter for the channel, and we currently expect a low double-digit year-over-year revenue decline."
Photos courtesy Canada Goose, Shanghai