U.S. Senators Richard Burr (R-NC) and Michael Bennet (D-CO) led a bipartisan coalition of 14 senators Wednesday in requesting Senate Majority Leader Mitch McConnell (R-KY) and Minority Leader Harry Reid (D-NV) include the permanent reauthorization of the Land and Water Conservation Fund (LWCF) along with full mandatory funding in one of the bills Congress must pass before adjourning for the year.
In a letter to Senators McConnell and Reid, the lawmakers wrote, "The LWCF is funded with offshore oil royalties and was designed not to use taxpayer dollars. However, since the creation of LWCF in 1965, more than $18 billion has been taken from the LWCF trust fund and diverted from its original conservation purpose. Because authorization for the LWCF expired on September 30, offshore oil royalties are no longer being directed into the fund and there is no longer any guarantee that Congress will provide it the necessary funds.
"For the economy, sportsmen, veterans, wildlife, and our kids and grandkids, we must permanently reauthorize LWCF – it is America's most successful conservation program. We also strongly request that you include mandatory full funding in any must-pass year end legislation," the lawmakers added.
Senators Patrick J. Leahy (D-VT), Susan M. Collins (R-ME), Maria
Cantwell (D-WA), Lindsey Graham (R-SC), Jon Tester (D-MT), Lamar
Alexander (R-TN), Jeanne Shaheen (D-NH), Kelly A. Ayotte (R-NH), Tom
Udall (D-NM), Cory Gardner (R-CO), Martin Heinrich (D-NM), and Steve
Daines (R-MT) also signed the letter.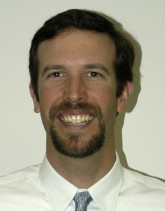 The delegation delivered their letter the same day Travis Campbell (pictured to the right), vice chairman of the Outdoor Industry Association and a member of the Corporate Council for the Theodore Roosevelt Conservation Partnership (TRCP), testified before Congress on the Protecting America's Recreation and Conservation (PARC) Act, which would reauthorize the Land and Water Conservation Fund. In his testimony before the to the House Committee on Natural Resources, Campbell said he was concerned by provisions of the PARC Act that could impair recreational access to public lands and proposals seeking to allocate control over 97.5 percent to state officials.
Citing a 2012 survey that found 23 percent of hunters and 20 percent of anglers reported losing access to land and waters they had used in the last year, Campbell urged Congress to remember sportsmen and other recreational users when deciding whether to alter how LWCF money can be spend.
"LWCF is one of the most valuable funding tools we have to keep our public lands truly public," said Campbell, who is President and CEO of Far Bank Enterprises, a Bainbridge Island, WA company that owns the Rio Products, Redington and Sage fly fishing brands. "For over 50 years LWCF has been the most critical program for creating and protecting access for hunters, anglers, climbers, bikers, hikers as well as for families who simply want to enjoy their local parks and ball fields."