Celerant Technology, a leading provider of innovative retail and e-commerce solutions, announced that Schuylkill Valley Sports (SV Sports) has become the company's first client to integrate the company's weekly SSI Data point-of-sale data reporting through Celerant's new integration tools that connect seamlessly with SSI Data. Through this integration, SV Sports has easy access to robust marketplace trend reporting tools and reports to help them compete and grow business.
SV Sports, a full-service sporting goods retailer and team athletic dealer, implemented Celerant's point of sale solution in 2009 and today uses it to manage 16 store locations plus e-commerce with Celerant's automated 'Best Store Fulfillment.'
POS Analytics for Retailers
With the addition of th

e SSI Data integration, SV Sports can access actionable and nearly real-time sales trend reporting across 12 retail distribution channels in the active lifestyle market. This data provides SV Sports with greater visibility into the performance of new products, specific brands and product variations down to the color level each week, enabling them to forecast and plan more effectively.
"SSI provides us with a wide range of data across our industry. We can use this data to quickly react to market changes and keep our finger on the pulse of the industry. We were also very pleased with the ease of integration and assistance from both SSI and Celerant," said Nick Rhoads, director of technology, Schuylkill Sports.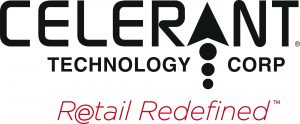 "We are excited that one of our long-term clients is leveraging our SSI Data integration. We believe this data will help them gain a huge competitive advantage over other sporting goods retailers in the marketplace," said Michele Salerno, director of marketing for Celerant Technology.
"Ease of use and access to weekly trends at the style/color level is critically important to retailers of every size. Celerant and SportsOneSource both create solutions to ensure easy connectivity for retailers and easy access to the data needed to manage a retail business in today's fast-moving market," said James Hartford, CEO of SportsOnesource.
About SSI Data
SSI Data provides the most actionable market intelligence available to the Sporting Goods, Outdoor, Snow Sports, Footwear, Apparel and Active Lifestyle market. Powered by SportsOneSource, LLC, SSI Data collects and analyzes POS data from more than 15,000 retail doors across 12 distribution channels every week. Data reported by category, brand, style/color, gender, channel and region on a weekly basis. SSI Data is an indispensable, year-round business planning tool provided at no cost to participating retailers. For more information, visit ssidata.com or email solutions@ssidata.com.