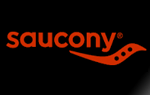 Saucony, Inc. appointed Chris Lindner to the newly created role of senior vice president/chief marketing officer. Prior to his new role at Saucony, Lindner was vice president of global marketing at Converse Inc., a subsidiary of Nike, Inc., where he oversaw all marketing execution throughout North America as well as the brand's global regions.
In this role, Lindner will be responsible for providing strategic development and execution of Saucony's global branding initiatives, including brand positioning, marketing and retail strategies, as well as advertising, general marketing communications and digital strategies. Effective immediately, Lindner will report directly to Richie Woodworth, president of Saucony.
In making today's announcement, Woodworth said: "Chris brings tremendous value to the company. He's an experienced and results-driven leader with a proven track record of building global brands and creating world-class consumer experiences. With his passion and expertise, Chris is positioned to drive a focused and inspired marketing offense across all of our global platforms."
Lindner brings over 20 years of experience building leading global brands in multiple categories, including: footwear and apparel; sporting goods; interactive entertainment; retail and e-commerce; and consumer packaged goods.
Lindner joined Converse in 2007 as its first vice president of international marketing after serving as vice president of global marketing for Nike Bauer Hockey, as well as brand director for Nike's new media strategy. Just prior, Lindner directed product marketing efforts for the Electronic Arts' Action Game group and prior to that, Rollerblade, Inc.
Lindner has a B.A. in Business Administration from the University of St. Thomas in St. Paul, Minn.
Saucony said today's announcement comes as Saucony's momentum continues to accelerate:
The company capped off a successful first half of 2010, once again outperforming the market with solid double-digit growth.
Saucony's footwear and apparel continues to be recognized by the industry for its award-winning innovations: The ProGrid Kinvara, named "Best Debut" by Runner's World magazine, has assumed a leadership position in the expanding minimalist segment.
The brand's sponsored athletes are winning medals on the global stage, including 2008 U.S. Olympian Wallace Spearmon, Jr. clinching 200-meter victories this summer at both the U.S. Outdoor Track & Field Championships and the London Diamond League, and Molly Huddle setting an American 5,000-meter record at the Diamond League's Belgacom Memorial van Damme.

"Chris' experience in building global brands and creating extraordinary consumer connections with these brands will both amplify and elevate Saucony's marketing efforts. His leadership and drive are great cultural fits for us, and we look forward to the positive impact he will bring to our brand and team as we continue to inspire runners everywhere," added Woodworth.