Every year 25 Billion pairs of Shoes are Manufactured—almost none of them Sustainably.
Saola is on a Mission to Change that.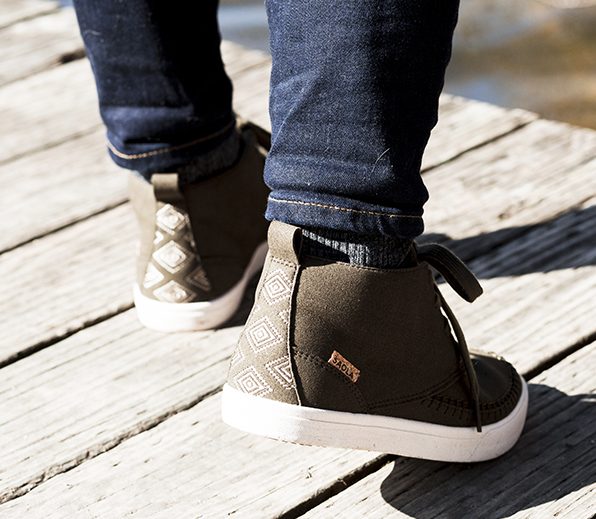 Saola—one of the rarest animals on the planet—was discovered in north-central Vietnam in 1992 during a joint venture between the Ministry of Forestry of Vietnam and The World Wildlife Foundation. Little is known about the "Asian Unicorn" in the two decades since its discovery. None exist in captivity and scientists have sited only four since their discovery.  
Why is this important? Saola, pictured below, is the namesake of Saola Shoes and for every pair of kicks they sell, they kick back 1% to wildlife conservation to help keep animals, like the Saola, roaming the earth. 

Saola is a sustainable shoe brand born out of the love the Founder, Guillaume Linossier, has for the planet. An avid outdoorsman, Linossier developed a level of responsibility for the Earth's well-being when his children were born and felt compelled to do something about it. 
His mission, to cut the environmental footprint a single pair of shoes has on the environment by switching to non-traditional materials like algae and recycled plastic to create shoes that are not only comfortable to wear but don't harm the environment.
"We just can't sustain producing and consuming the way we are today. I decided it was time to take action. I left my job to work on the project of a lifetime." — Guillaume Linossier, listen more here or click on the still shot below.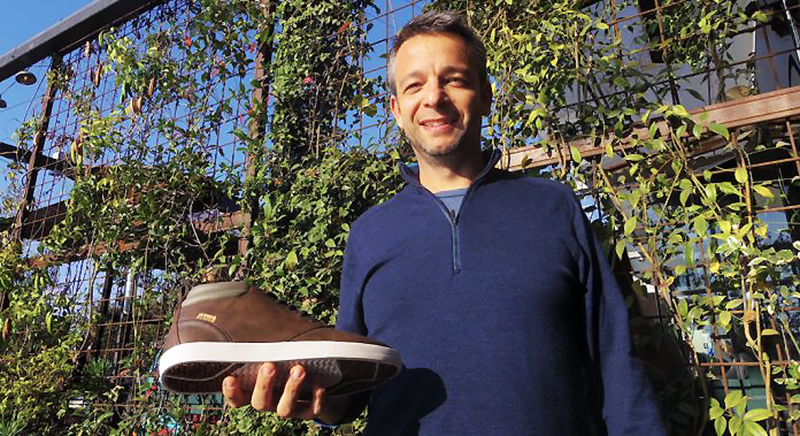 In 2013, it was estimated that more than 25 billion pairs of shoes are manufactured every year. Making just one pair of synthetic running shoes generates 30 pounds of carbon dioxide emissions. Linossier took those stats seriously and assembled a team of like-minded outdoor enthusiasts and suppliers to create, and ultimately build, his sustainable footwear manufacturing business.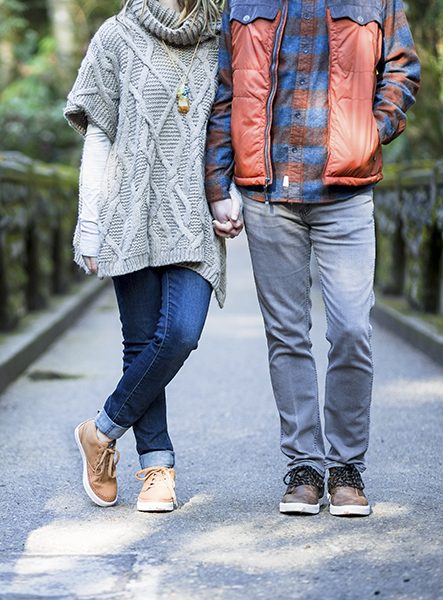 Focusing on materials, Saola Shoes are made using as "many recycled and bio-based materials as possible to reduce our carbon footprint." 
In the shoes, you will find that the company repurposes 3-to-4 plastic bottles to create suede-like uppers, uses laces made from recycled organic cotton, insoles and "many of the shoes' outsoles made with recycled algae foam known as Bloom Foam*, and the top layer of the insoles are made with cork.
According to the Linossier, the impact of a shoe on the environment comes down to this … 60- to 70-percent of the carbon footprint is related to the shoe's construction and materials … transportation accounts for less than 5-percent of a shoe's carbon footprint … the rest is related to packaging and end-of-life cycle**.
Saola knows that they will not solve everything on their own and will not change the world overnight, small changes made by many equate to big changes long-term. Guillaume and his team believe that by working together we can #MAKEANIMPACT.
Check out the latest, eco-friendly sneaker boots, Niseko and the Baikal (M) and Tahoe (W), made with recycled PET uppers, Algae Foam (made by Bloom foam) outsoles, natural cork insoles, and organic cotton laces, shown below in order left to right, or click on the individual shoe names above for more information.

---
*Bloom Foam removes harmful algae from water and puts it through a process that dries, crushes and converts the algae to powder which is mixed with EVA, a synthetic material, to become Algae Foam. The material is used for shoe soles which, the Saola claims, "uses 15- to 20-percent less synthetic material, cleans lakes of harmful algae and prevents the release of CO2 into the atmosphere."
**Currently Saola is not set up to repurpose worn shoes, and Saola shoes will not decompose if they end up in a landfill. The company is working on concepts to answer the end-of-life problem.
Photos and video courtesy Saola