The outdoor apparel brand's Spring 2018 collection will exclusively feature 100 percent non-fluorinated Ec-0 DWR.
Writer: Carly Terwilliger
The battle to eliminate PFC-based DWR treatments gained another victory this week.
Heritage outdoor apparel brand Royal Robbins stated that its Spring 2018 collection will exclusively feature 100 percent non-fluorinated Ec-0 DWR. According to a company representative, "Royal Robbins is the first U.S. outdoor brand to eliminate the use of PFC-based DWR treatments by expanding the Ec-0 DWR collection to include all treated outerwear and pants."
The company also polished its sustainability bona fides by teaming up with The Conservation Alliance in April 2017 to help raise money for the organization's third annual month-long "We Keep it Wild" campaign dedicated to the protection of wild places throughout North America for their recreation and habitat values.
"Environmental safekeeping is the core foundation of our brand's heritage," said Michael Millenacker, CEO of Royal Robbins, of the partnership. "We are happy to stand with The Conservation Alliance and are united in our fight to protect North America's wild places." Royal Robbins also re-introduced its Rewear recycling program last September.
Addressing Royal Robbins' newest environmentally friendly move, Millenacker commented, "We are committed to Royal's founding vision of environmental stewardship and social responsibility, first established with his introduction of clean climbing to the United States in 1967 with the Nutcracker climb. We're excited to push our industry forward in reducing our environmental impact by sourcing only fluorocarbon-free DWR."
The brand is eliminating fluorocarbon-based DWR treatments throughout its collection to combat the negative environmental effects of the toxic by-products that persist in the environment long after the manufacturing process
"We are putting a stake in the ground. Royal and Liz set a foundation of sustainability and innovation that we continuously strive to build upon," said Liz Braund, vice president of merchandising and design. "Eliminating the use of PFC-based DWR treatments is about leadership and about pushing the industry forward."
Royal Robbins' non-fluorinated Ec-0 DWR is available in four women's and four men's outerwear styles as well as several pants for both genders. Check out some of the styles below.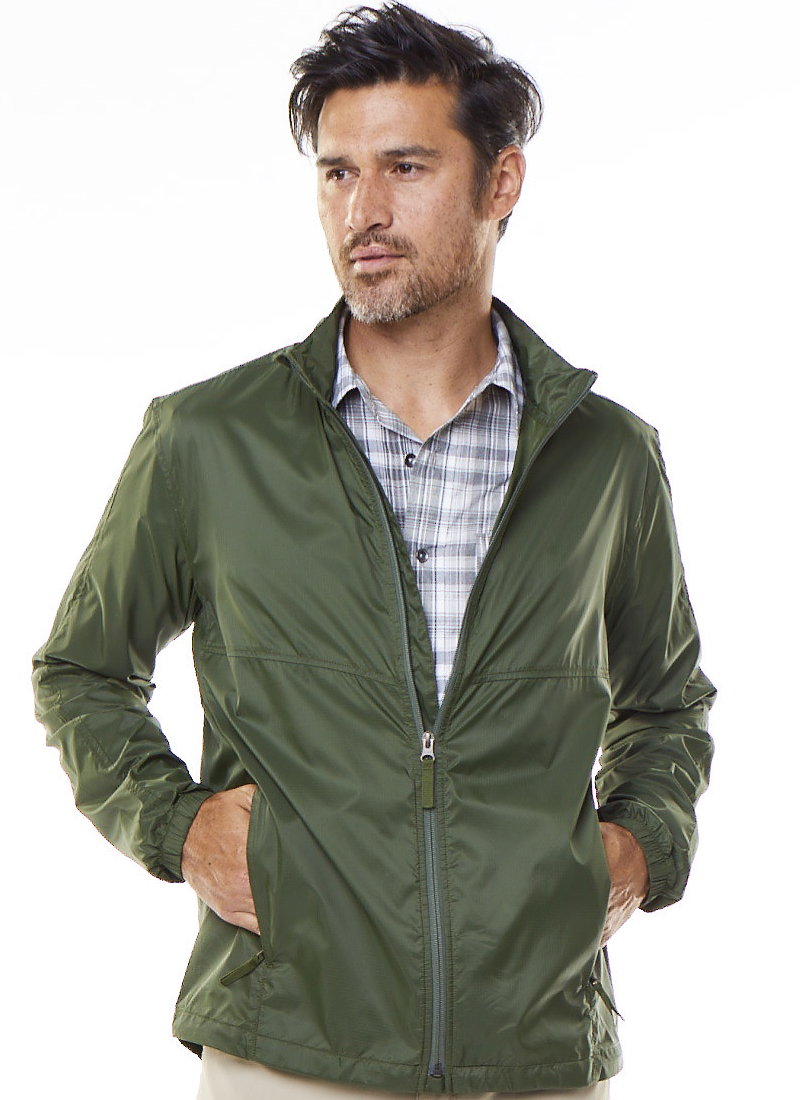 Ostro Wind Jacket
The Ostro Wind Jacket available in men's and women's sizing (pictured left), is a lightweight and durable jacket that packs up small. The Ec-0 DWR technology makes it waterproof and breathable, with extra performance coming from the incorporation of Cordura nylon.
Oakham Waterproof Trench
The breathable Oakham Waterproof Trench (pictured right) takes an original silhouette and makes it lightweight and easy to pack. Aimed at the trail-to-tavern crowd, a matte finish makes it attractive for urban consumers.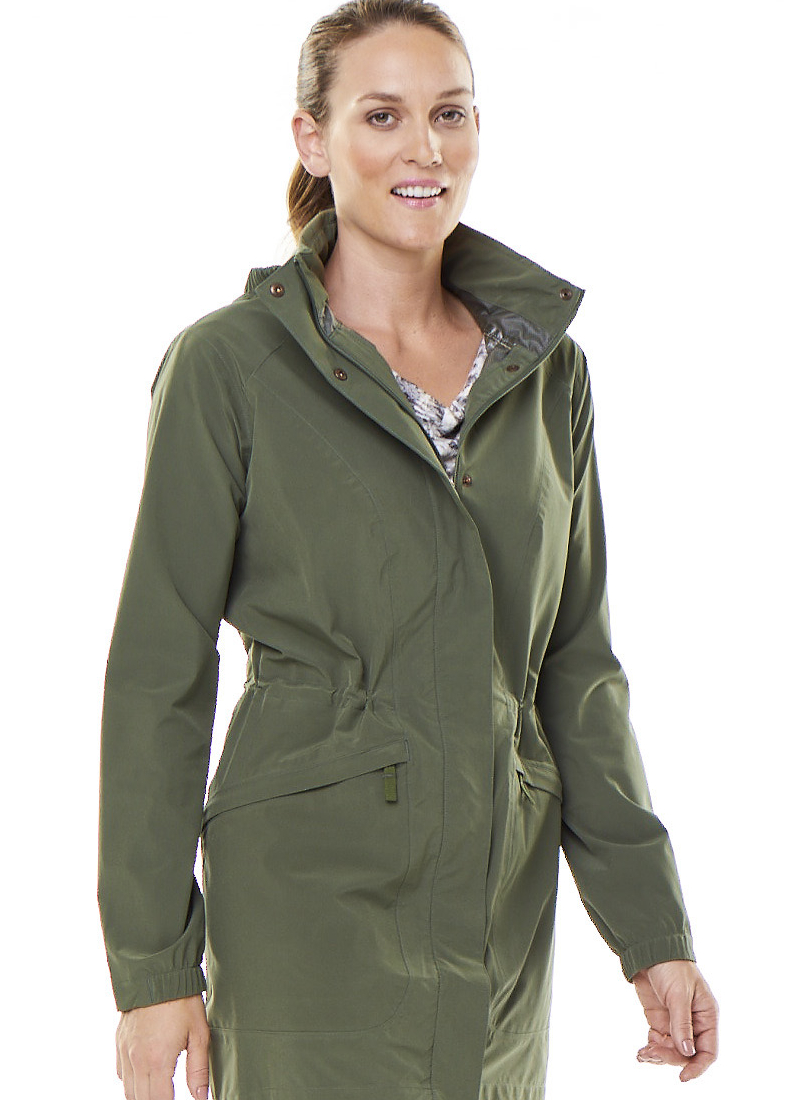 Convertible Jackets
The two-in-one Men's Traveler Convertible Jacket and Women's Discovery Convertible Jacket (pictured left) convert from field coat to vest. The jackets feature the new Ec-0 DWR technology and Bluesign-approved fabric Discovery Stretch Nylon. It's also quick drying and wrinkle resistant.
Photos courtesy Royal Robbins