Tom Dempsey, president of SylvanSport, a North Carolina-based, recreational vehicle manufacturer, and several other industry leaders have led the drive to establish a new state level position to promote promote economic development in outdoor-based recreation and manufacturing in North Carolina.
As a $19.2 billion industry, outdoor recreation provides 192,000 jobs in North Carolina and is steadily growing.
The new Outdoor Recreation Recruitment Director is modeled from similar positions in Utah, Colorado and Washington, with Dempsey believing that North Carolina could be the leader in outdoor-based economy in the East. Through a collaborative effort of outdoor gear manufacturers throughout the state, a proposal was submitted to the North Carolina State Legislature in Raleigh.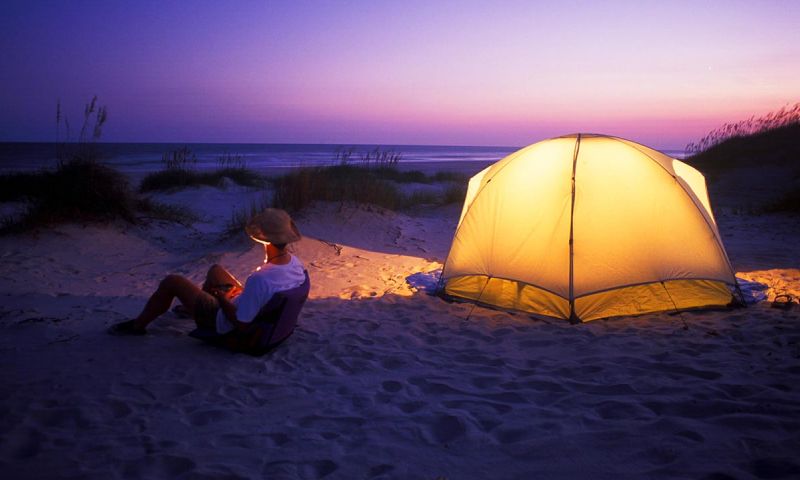 "Growing the outdoor recreation economy in North Carolina has been a passion of mine for 20 years," says Dempsey. "North Carolina is truly a leader in this space, and it is gratifying to see our state's leadership in this regard. Many thanks to the other industry leaders and to Senator Rick Gunn of Alamance County for joining me in making this happen!"
Ross Saldarini, president of Mountain Khakis, VF Corporation in Greensboro, and the Outdoor Gear Builders of Western North Carolina, a coalition of outdoor gear manufacturers in the western half of the state, were among many outdoor businesses in North Carolina that joined forces to make this new position a reality.
"This was truly a team effort," said Saldarini. "We are thrilled to see the hard work pay off, and now we start on the next phase of the campaign, to get more outdoor businesses here in North Carolina and to grow the massive outdoor recreation economy."
The Outdoor Recreation Recruitment Director is included in the 2018-19 budget as introduced by the North Carolina legislatures on Monday, June 19, 2017.
"A lot of credit goes to the outdoor industry leaders in North Carolina for their tireless and unwavering drive to get this position established and funded," says Alex Boian, Vice President of Government Affairs for the Outdoor Industry Association. "We hope to see others build on their example."
Photos courtesy North Carolina Tourism