Ben Haase, managing director, Ropes Park Equipment (RPE), announced the addition of Cody Greene to its team as sales and service manager.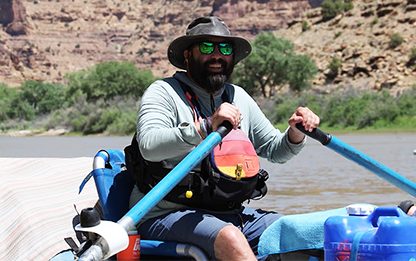 Greene brings an extensive background in the outdoor and adventure recreation industries, starting as a whitewater guide in Colorado. Most recently, he was operations manager for Robertson Harness where his responsibilities included sales, customer service, operations, and design. Greene has also been involved with ACCT for many years, including serving as its subcommittee secretary for the ACCT Task Force.
"We are thrilled to have Cody joining our team and bringing his industry expertise to RPE," said Ben Haase. "Cody is passionate about the industry and brings a wealth of knowledge that will greatly benefit all of our customers."
Since 2008, RPE has distributed equipment for the operation and construction of ropes courses and other climbing venues. It provides safety equipment to Aerial Adventure Parks, Canopy Tours and Rope Courses. The products it distributes were created specifically for the adventure industry and include a variety of harnesses, one-way and speed liming zip line trolleys, rescue equipment, auto descenders, and smart belay systems.
RPE will be exhibiting at the 2022 ACCT Conference in Cleveland, OH from February 10-12, 2022.
Photo courtesy RPE