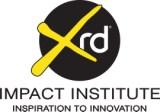 Rogers Corporation has launched the XRD Impact Institute, an in-house testing and design support center where sporting goods brands can develop and test helmets, body armor and insoles and other impact protection products made with the company's protective foams.

The new facility will allow brands and designers to take their product from conception to retail with the highest quality testing and engineering support available.
The institute is named for Roger's Poron XRD Protection Technology, which is a multi-purpose foam designed for wearable impact protection. Tests show the material provides consistent performance and impact absorption even after repeated impacts and long-term use, according to Rogers. The company markets the material as breathable, antimicrobial and lightweight, making it ideal for use in protective equipment across the spectrum of team, action and outdoor sports.
"There is not a one-size-fits-all solution for designing protective gear," says Katie Borema, Rogers development engineer. "Whether designing mountain biking pads, a ski helmet or protective work boots, a product's design criteria and intended end use play a role in determining the best impact protection material. We work with our customers to find a solution that meets their specific impact protection, comfort and design requirements."
Inside the XRD Impact Institute, the XRD Design Team works closely with product designers to meet their specifications. The XRD team helps customers construct a matrix that takes into consideration the product's intended rate and force of impact, desired level of flexibility and varying degrees of thickness.

Next, a range of XRD formulations are subjected to a battery of impact tests to determine the most appropriate material for prototyping. Once an XRD formulation is selected, the XRD team can assist with prototype development, making for a more efficient and effective design process.
After a prototype is created, another round of testing is often performed to ensure that the product meets all impact, design and use requirements. The XRD team also tests competitor products and impact solutions to comparatively show the effectiveness of the new XRD protective design. During this final testing, special impact measurement equipment is used to create visual sales tools for both customer internal teams and retailers at the point of purchase. Before, during and after product launch, the XRD team can support these sales tools with joint marketing and public relations support as well.

Rogers Corporation is a global technology leader in specialty materials and components for consumer electronics, power electronics, mass transit, clean technology, and telecommunications infrastructure. Headquartered in Connecticut, the company manufactures in the United States, China, Germany, Belgium, and South Korea, with joint ventures and sales offices worldwide.