Off-road e-bike maker QuietKat, a Revelyst brand, hired Ross Botha as sales manager for military, law enforcement and official government agencies (OGAs). A 30-year defense industry veteran, Botha brings "unparalleled expertise" to QuietKat.
 Botha is a former military officer and co-founder of a South African defense training provider and is recognized as a "trailblazer" in the industry.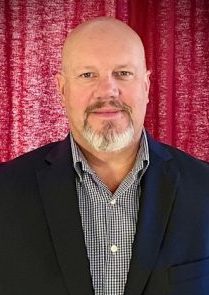 Following his relocation to the U.S., Botha's career accelerated, undertaking key positions, including global director of government and law enforcement affairs and national sales manager for aerospace defense companies. His experience as a general manager in the small-arms and sporting goods distribution industry further broadened his professional career, making him the "perfect fit for QuietKat's robust expansion strategy," the company said in a release.
 A University of South Africa graduate, Botha is also a member of the International Law Enforcement Educators and Trainers Association (ILEETA), the International Firearms Training Academy and Defense Training International.
"Ross's exceptional background in military and defense sectors, coupled with his dedication to customer service, make him an invaluable asset to our team," said Jake Roach, president and co-founder of QuietKat. "His unique blend of experience, knowledge, and customer-focused approach align perfectly with our mission to provide innovative solutions to those who serve."
Botha's appointment underscores QuietKat's "commitment to serving the specialized needs of military, law enforcement and government clients with e-bikes that are rugged, reliable and designed for the most challenging terrains."
"I am excited to embark on this new journey with QuietKat, where I can utilize my industry insights to benefit and grow our esteemed clientele," said Botha. "The opportunity to contribute to an innovative company that prioritizes top-tier products for defense and law enforcement professionals is truly a privilege."
Photos courtesy of QuietKat