REI Co-op has appointed Michelle Cutter as its new vice president of e-commerce, gear and apparel. Cutter is the first to serve in the co-op's newly created role and will work across departments to grow revenue, solve customer problems and support the REI brand.
"Michelle has a product mindset and deep grounding in design thinking," said Curtis Kopf, REI's chief digital officer. "Her customer-centricity, business acumen, collaborative approach, and knowledge of e-commerce makes her a perfect fit for REI."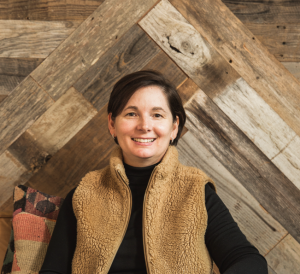 Cutter brings more than 25 years of experience working with leading brands in the digital and e-commerce space. Most recently, she was senior vice president of digital and e-commerce at Theory, where her efforts to put customers at the center of the brand helped grow the company's digital business significantly year over year. Prior to Theory, she worked at a number of other name brand retailers, including Tory Burch, Tumi, Coach, Kate Spade, Reebok, and Saks Fifth Avenue.
"I am excited about this new adventure with REI," said Cutter. "I am especially interested in the co-op's interest in growing its digital business and invest in continuously improving the customer's experience through all of its channels."