REI Co-op Climb will debut inside Momentum Katy when the 36,000-square-foot gym opens its doors July 15 in Katy, TX.
Writer: Travis Poulin
Texas may not be thought of as a climbing state, but the sport may gain popularity through a partnership between REI and Momentum Indoor Climbing.
REI Co-op Climb will debut inside Momentum Katy when the 36,000-square-foot gym opens its doors on Saturday, July 15, 2017 in Katy, TX. Momentum Silver Street will also feature an REI Co-op Climb – the 40,000-square-foot bouldering gym near downtown Houston is slated to open later this year. Each new gym will serve as a destination for climbing gear, programming and events.
"We are very excited about the blending of a full service climbing gym, complete gear outfitting and outdoor programming," said John Sheppard, REI's divisional vice president for experiential programs and new ventures. "At REI we believe a life outside is a life well lived. While indoor climbing may seem counter to our outside ethos, we believe the gym is just one part of the customer's life. These are active people getting into climbing for the first time or long time climbers training for their pursuits. REI wants to be a complete support system for all customers at any point on their journey."
Expert instructors from REI's Outdoor School will help Momentum members and guests gain skills and confidence through gym-to-crag classes. Classes range from beginner to advanced levels and include learn to climb, learn to rappel, sport climbing anchors and climbing rescue techniques. REI members who participate in the learn-to-climb program will also receive two weeks free climbing at Momentum.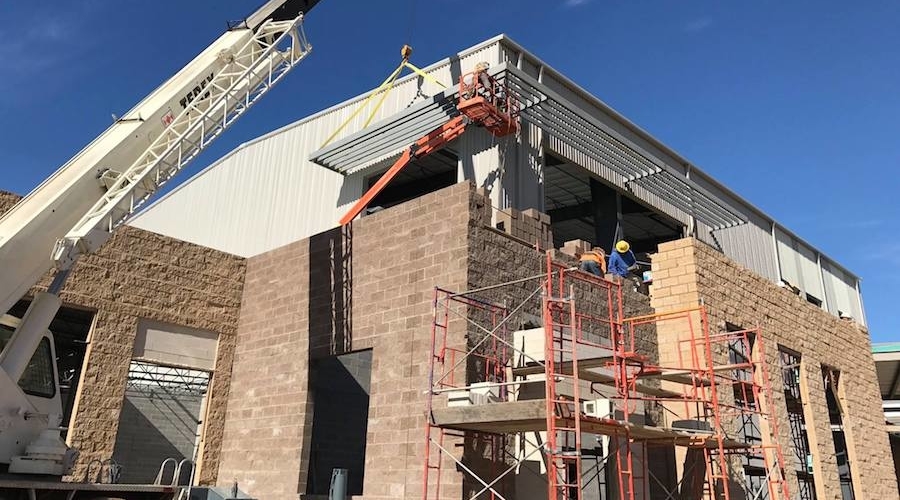 "In-gym pro shops have been part of climbing gym culture for decades, but the retail offering has always been secondary to the climbing itself," said Jeff Pedersen, CEO and co-founder of Momentum Indoor Climbing. "The fusion of Momentum's top-tier gym operations, with REI's leadership in outdoor retail and education, is a win for Momentum climbers – both present and future."
REI has had a retail presence in the Houston area since 1996 and today operates three stores in the region, including downtown Houston, Baybrook and Willowbrook. The company also has three locations in the Austin area.
"Momentum and REI are both best-in-class companies at what we do," Sheppard said. "Our partnership creates value for customers that neither of us could create on our own. We believe the number of new climbers joining the gym in the early days will lead to great retail sales, and that our assortment of quality climbing gear and climbing lifestyle products will sustain those sales. However, we are most excited about the outdoor programming we will be offering. It's a way to engage customers in a much deeper way. We will be offering classes on beginner to advanced topics both in the gym and on the crags as well as a number of events."
The co-op will share a majority of its annual profits with the outdoor community, including local nonprofits working to increase access to and steward inspiring outdoor places. According to Climbing Business Journal, 188 of the 414 indoor climbing gyms in the U.S. opened between 2010 and 2016, a rate of growth that is projected to continue.
"Many of us at Momentum have been climbing outdoors prior to the rise of climbing gyms, said Pedersen. "REI has a deep climbing heritage as well, stretching back to its founders. In the Houston area, I anticipate both businesses being able to reach customers they might not have have been able to solely on their own accord. REI has an extended reach with outdoor-focused customers and Momentum has an extended reach with urban customers who never thought they could try and excel at rock climbing."
REI Outdoor School offers a range of classes and events, including introductory rock climbing at Reimers Ranch Park – a popular destination near Austin for outdoor climbing. Education is at the core of REI's purpose. Last year REI Outdoor School helped 350,000 people learn a new activity, brush up on their skills or experience the outdoors in a unique way.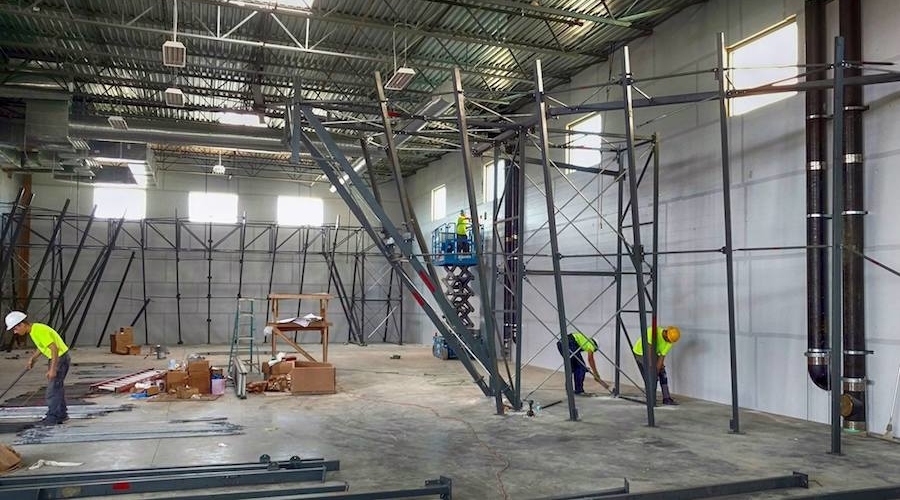 Photos courtesy Momentum