RapalaVMC said Kyle Wood had joined the fishing tackle company as a product manager. He was formerly senior manager of digital production at Major League Fishing (MLF).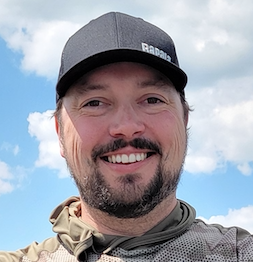 In his new role at RapalaVMC, Wood will oversee the management of selected Rapala and Storm hardbaits and Williamson lures. Wood is also responsible for growing the company's relationships with bass anglers based on his 11 years of experience with the FLW and MLF bass fishing tours, for which he developed written, audio and video content.
"We are super excited to add Kyle to the Rapala product development team," said Greg Lorenz, director of product development. "We are investing in the future of Rapala by adding a strong talent like Kyle to our team. Kyle's experience in covering bass fishing, as well as his passion and knowledge of fishing for other species, makes him a great fit for managing Rapala's respected brand projects."
The company is headquartered in Minnetonka, MN.
Photo courtesy RapalaVMC