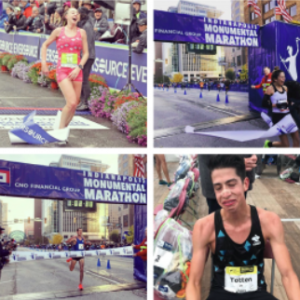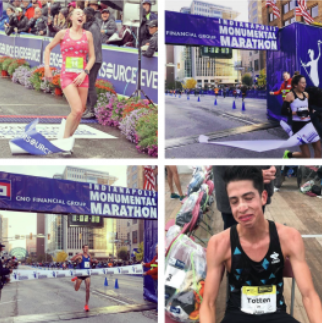 Rabbit, the running apparel brand based in Santa Barbara, is sending five sponsored athletes to the 2020 Olympic Marathon Trials.
The RabbitPRO athletes include:
Seth Totten, who in his second marathon slashed 5 minutes off of his previous best time, running 2:14:30 to achieve the U.S. Olympic Trials A Standard at the KBC Dublin Marathon. That performance put him just over one minute behind the winner and was good for fifth place overall in a strong international field. For Totten, whose college career was plagued by injuries that kept him from realizing his massive potential, the breakthrough marathon was a dream come true.Totten said, "I didn't feel like my feet even touched the ground until 35k."
Brogan Austin had a breakthrough performance of his own, earning victory at the CNO Financial Indianapolis Monumental Half Marathon in a time of 1:02:39, which lowered his PR by 90 seconds, shaved 35 seconds off the course record, and punched Austin's ticket to the Olympic Trials.
Allison Cleaver won the women's half marathon in Indianapolis, also securing her spot at the Olympic Trials with her time of 1:12:45.
Samantha Bluske-Palmer, racing in the TCS New York City Marathon, finished 15th in one of the world's most competitive fields. Bluske-Palmer said, "I was a few second shy of my PR, but I loved every stinkin' second of my 2 hours, 32 minutes and 4 seconds on the streets of New York City."
Rachel Schilkowsky, in her debut marathon, finished in 2:41:03 to win the Eversource Hartford Marathon, earning not only a $6000 prize purse but a spot at the Olympic Trials Marathon in 2020.
RabbitPROs Curly Guillen, Jarrett LeBlanc and Ryan Miller will all race in the California International Marathon, which will again serve as the USATF National Marathon Championships, on December 2, as are Austin and Cleaver, who will be testing their legs at the full distance.
Image courtesy Rabbit