Last year, Wilson Sporting Goods launched its first lifestyle apparel collection and opened its first retail doors. SGB Executive talked to Gordon Devin, general manager, Wilson Sporting Goods, and president of DTC, soft goods and brand, about the moves and future plans.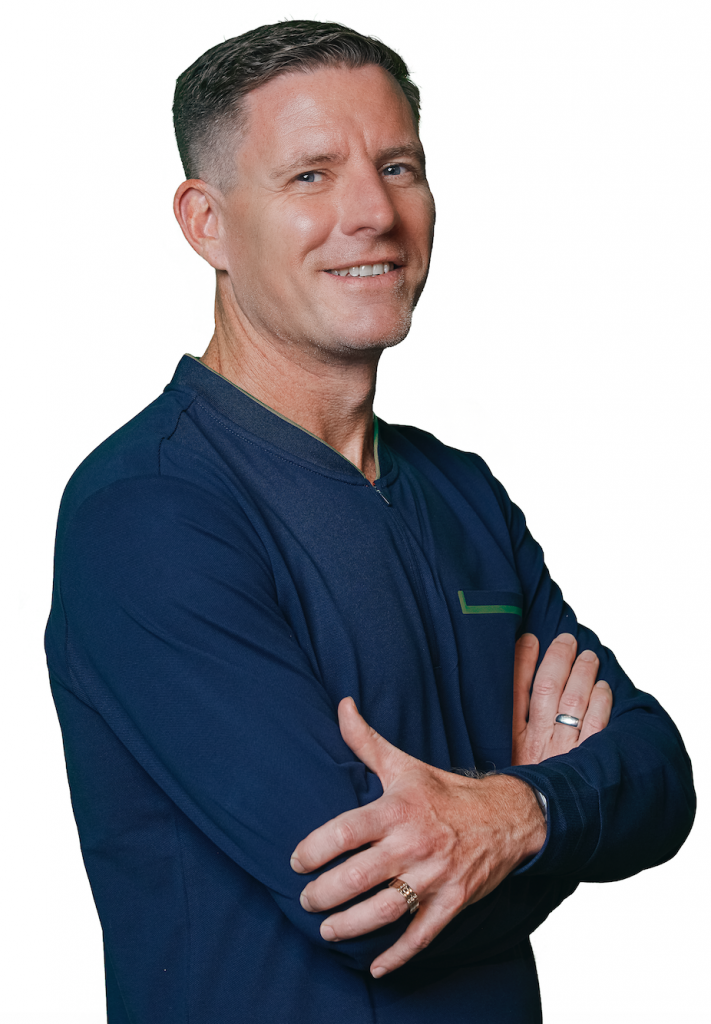 The launch of the lifestyle apparel collection and Wilson's first stores seem related. Why did the brand make those moves? Wilson is committed to empowering athletes at every level, and we wanted to expand this initiative into our communities. We've had a strong e-commerce presence and have been great at it, but bringing that to life in-store was a priority for Wilson as a brand. Launching our sportswear collection allowed Wilson to apply our expertise in hard goods into the apparel space, ensuring that each piece supports peak performance in every sport. Our sportswear line does not sacrifice fashion for function, and we believe that we make great performance-based clothes that also can be stylish yet versatile.
What have you learned about Wilson as you've worked to get the story out? For instance, do most consumers know Wilson as a tennis, football or basketball brand? Wilson's story goes back over 100 years and has a presence across many sports. We've been the official ball and racket stringer for the U.S. Open for over 40 years, and Wilson has supplied the Official Game Football of the NFL since 1941. Overall, our customers have always seen us as a leader in hard goods and a go-to for rackets, basketballs and other items but have been very willing to get to know Wilson in this new way. We've already established their trust as a top-notch hard goods supplier, and people have also been willing and ready to embrace the sportswear line.
How has the reception to the lifestyle apparel line been? Sportswear has been doing very well, and the drop model lets us listen to consumer feedback and apply that to future collections.
Is Wilson reworking its marketing or working with influencers, trendsetters or celebrity endorsers to support the lifestyle push? Wilson has strong, longstanding advisory staff members across all of our sports. We've partnered with other brands and personalities that share our core beliefs and values. A shared desire to make sports accessible allows us to pick our partners strategically and has resulted in meaningful partnerships.
What's next for the sportswear push? We will continue to drop exclusive sportswear across men's and women's with a keen focus on basketball, tennis and golf. The recent tennis and golf drops have been incredibly successful for us. There is no questioning our authentic foundations and track record of innovating in our sports. We have focused very heavily on establishing a strong sense of style in our sportswear, and the reaction so far has been overwhelmingly positive. We envisage that sportswear will continue to be Wilson's fastest and largest growth driver for many years.
I know Amer Sports, Wilson's parent, had big plans to expand apparel/footwear offerings. Do you see soft goods becoming a much bigger part of Wilson's business? Our sportswear and hard goods businesses complement each other, and our goal is to continue innovating and expanding.
Can you tell us about the consumer experience at the store level? We wanted to make all of our stores more of an experience beyond a shopping destination. Our new store on the Upper East Side features Wilson's first "Equipment Room," a rental program where you can sign out a product and test it outside the store. Our Upper East Side store also features a Pickleball Court, and our SoHo store has the "Thomas E. Wilson Park" that includes a tennis hitting wall, basketball hoop and golf simulator for consumers to try out products. Our retail stores play an important role in accessibility to people and allowing them to branch out into new categories of sport.
How have the stores been received? All four of our stores in the U.S. (one in Chicago and three in New York City) have been very well received. Consumers enjoy the interactive aspects of the store and the ability to not only purchase a product in person but test it, play with it and experience it all in one place.
Is Wilson also resetting or overhauling its online approach? Currently, we have our sights set on our retail expansion efforts, but e-commerce is a huge part of our business.
How is Wilson's equipment business doing, and what is the outlook for the current year? The company seems to be in a few categories that have benefitted from the pandemic. Yes, we recognized that there was positive momentum behind sports brought through the pandemic. Consumers wanted to go outside, and many of their buying habits changed. A tennis racket, for example, does not need to be purchased every 12 months, but habits changed on items like tennis balls, golf balls, footwear, and items that need to be replaced more often.
Photos courtesy Wilson