Red Paddle's new collection underlines the appeal of inflatable SUPs – they're easy to get up on, kid- and dog-friendly and don't require a vehicle for transportation.
Writer: Carly Terwilliger
While winter sports enthusiasts are enjoying the newly opened lifts and praying for more snow, there's another branch on the outdoor enthusiast tree that's already planning for the return of the sun. Whether you love stand up paddle boards or are puzzled by their appeal, there's no doubt that their popularity is growing.
SUPing is easy to learn, kid- and dog-friendly and flexible. You can do yoga on a SUP, take it out on a lake or a tranquil bay or even – gulp – into whitewater. But perhaps what's most attractive about SUPs are their portability. The inflatable variety can be tossed in a trunk or slung over your shoulders like a backpack. And while it's tough to get into kayaking if you lack a roof rack, an inflatable SUP opens up a watery world of adventure for the car-less.
Red Paddle has been making stand up paddle boards since 2008, and its designs and patented technologies lead to products that cater to all levels and offer models for different specialties. Its Summer 2018 collection includes the debut of the brand's first Tandem Board as well as a complete redesign of colors and graphics on the line's current boards.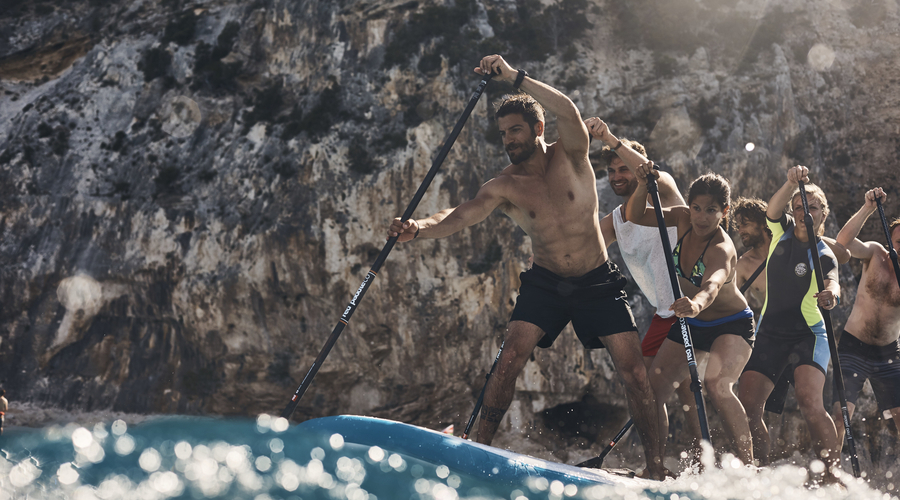 "We are passionate about discovering new ways to make SUPing easier, more accessible and more enjoyable," said John Hibbard, founder of Red Paddle Co. "We think this ease, accessibility and style truly shines through in the latest developments and design features you'll find in our new collection."
The Red Paddle boards incorporate a new deck pad grip, which helps with traction and improves color longevity of the top sheets. And the durable iFin system is now enhanced with an embossed surface finish featuring the Red logo. Red Paddle Co. also extended its warranty policy to two-years.
To explore the new range and get inspired for next summer, visit Red Paddle's site here.
Photos courtesy Red Paddle