It was clear, if you followed the Spring/Summer 2018 runway shows in New York, London, Paris, and Milan, that logomania was everywhere. But a few brands are taking the opposite approach and banking on the appeal of less is more with an un-branded approach to branding product. Despite that this may seem counter to the culture, it's not so crazy.  The rise of the Unbranded Brand.
The Montreal-based jeans-maker – which was launched by denim veteran Brandon Svarc, who also started Naked&Famous – is banking on the way of "jeans with no branding, no washes, no embroidery, no ad campaigns and no celebrities." In lieu of a branded patch on the back – there is a blank one. And instead of a logo tag on the inside – another blank one.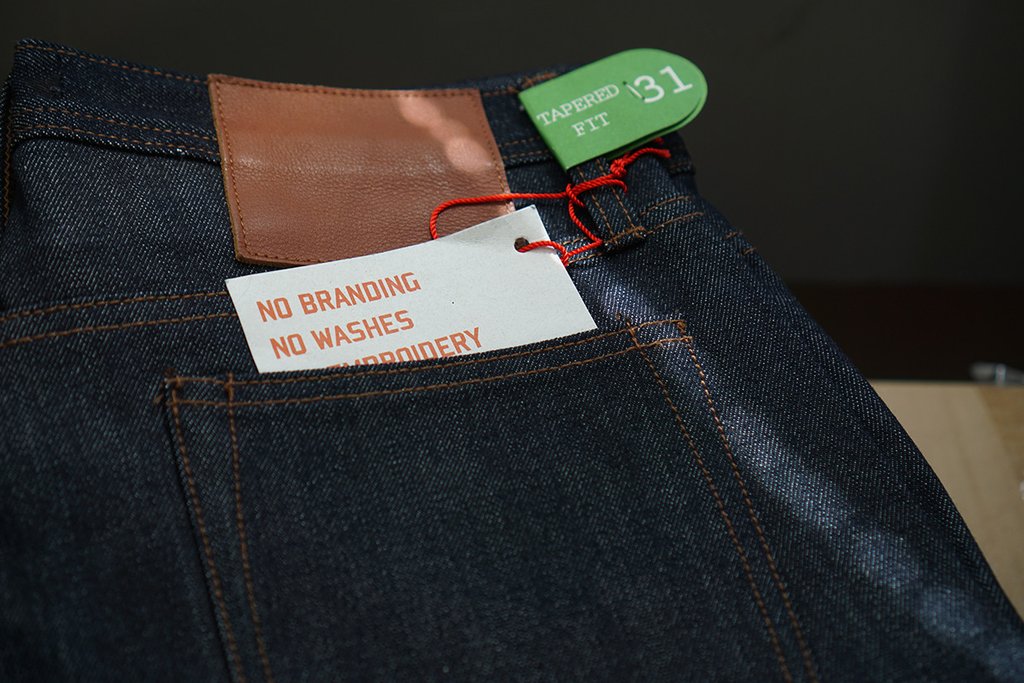 Follow us this week as SGB Today takes a closer look at the brands who are finding success by shunning branding mania.