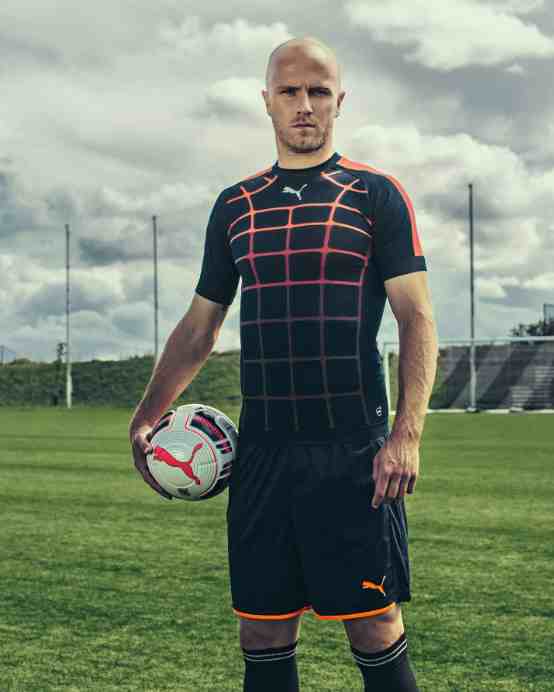 Puma signed a long-term contract with soccer player, Michael Bradley. The American player will wear Puma's latest offerings of cleated footwear on pitch while playing and captaining the Toronto FC and the U.S. Men's National Team.

Bradley has signed a contract to be the face of U.S. Soccer for Puma and will be featured in future campaigns and marketing initiatives for statement cleated footwear and other soccer inspired products. Puma will also work with Bradley to create programming surrounding him during major international soccer tournaments.

Bradley comes from a very accomplished background, excelling on pitch and playing in over 106 USMNT games, where he scored 15 goals.
Midfielder Michael Bradley said, "I couldn't be more excited to join Puma and the roster of strong and talented athletes already in the family. Their Forever Faster positioning is not only the perfect fit for my soccer game, but also fits with my lifestyle off the pitch."

Puma named Bradley due to his consistent place as one of the best players in soccer. Tara McRae, senior VP of brand and marketing, Puma North America, commented, "Over the past decade Bradley has proven to be a key player and leader on the U.S. National Team. This, along with his speed, touch and overall power on field has really impressed us from the beginning and makes him a great brand fit and Forever Faster ambassador. "

Bradley will officially debut this relationship on field during the U.S.A game against Mexico on October 10th wearing Puma cleats. Bradley stated, "I am always working towards being better and upping my game, and the Puma products have been a great addition to that. I'm really looking forward to representing the Puma brand moving forward."