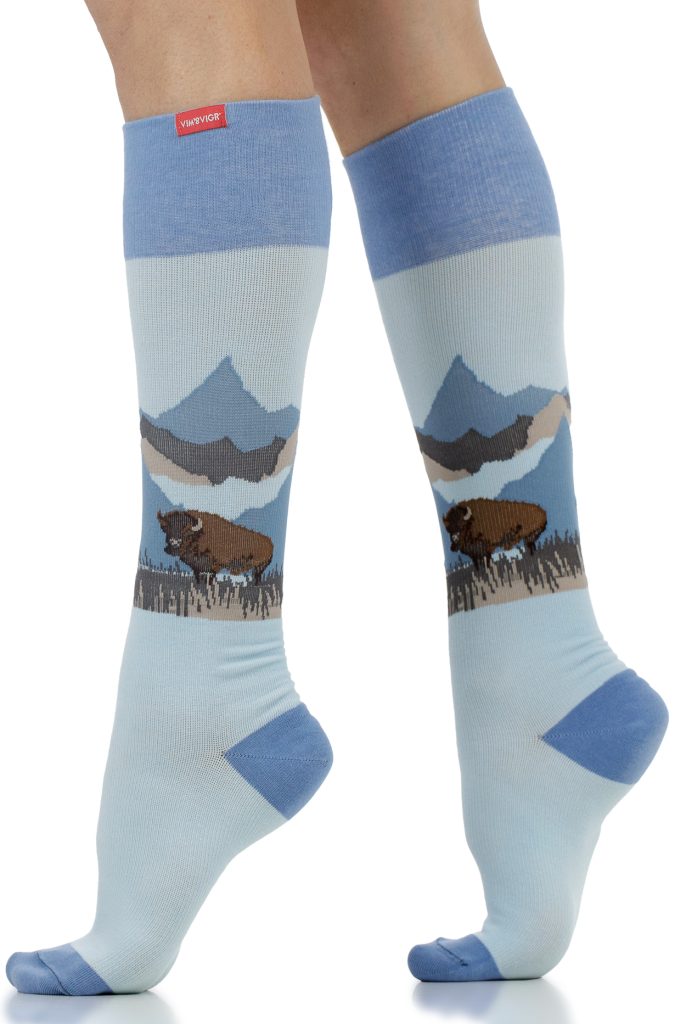 Vim & Vigr, creator of compression socks, launched new for spring 2023 Bison compression socks embracing the brand's Montana roots with an image of the American Bison standing in front of a likeness of Emigrant Peak, near Gardiner, MT.
The socks were designed in Montana and come in two compression levels—15-20 mmHg and 20-30 mmHg. Made from a 200-needle count cotton blend with graduated compression from ankle to calf, the socks can be worn every day to boost wellness and work for a variety of activities from travel to post-workout recovery. 
The socks are registered with the FDA and available in wide calf options. Unisex sizing.
Photo courtesy Vim & Vigr