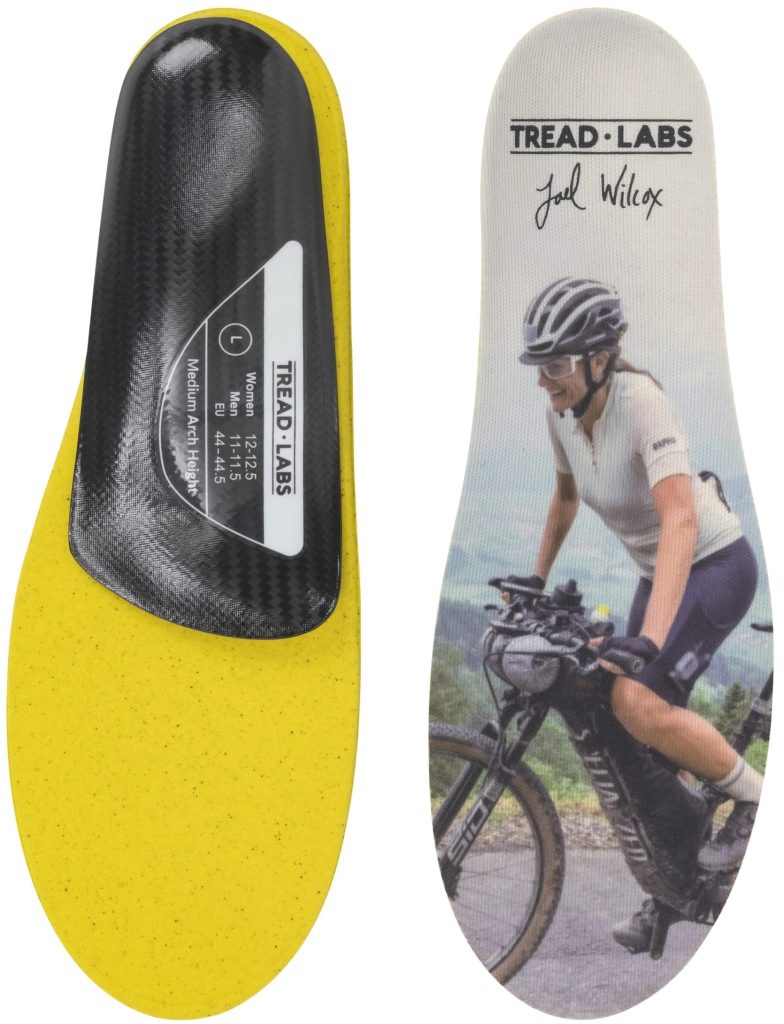 Tread Labs, the performance insole and footwear brand established by Chaco founder Mark Paigen, announced that it added cyclist Lael Wilcox as a brand ambassador and partner in the creation of the Lael Wilcox Cycling insole, shown right.
The insole provides arch support, is "100 percent carbon fiber" and is 1.25mm thin with a 3mm ventilated top cover for breathability. 
At 20, Wilcox cycled through Europe, the Middle East and Africa, logging over 100,000 miles. Her first official race was the 400-mile Fireweed 400. Other notable accomplishments include the fastest time in 2015 at the Baja Divide (2,735km), the fastest time in 2022 competing in the Arizona Trail race (1,189km), first place in the Trans AM in 2016 (6,800km), and the women's record in 2015 at pedaling the Tour Divide (4,418km).
For more product information, to here.
Photo courtesy Tread Lab